A Guest Feature Article
For many of us, Lorenzo Ruiz may not ring a bell, but for Filipinos all over the world, San Lorenzo as fondly called, is the first Filipino saint ever been canonized so far in the church history. During the canonization ceremony, Pope John Paul II referred him as the "most improbable of saints". He was a simple ordinary married man, just like some of us, struggling to make daily ends meet in every aspect, including his spiritual needs. He was not a person of stature in terms of financial wealth, educational attainment and professional growth. In fact, he was a helper in their local church, then later as clerk which afforded him to support his family's basic needs. This could perhaps be one of the rationale why His Holiness described him as the most improbable saint as it could have really been unlikely for a troubled ordinary man to be elevated and exalted as one of the honored saints in heaven.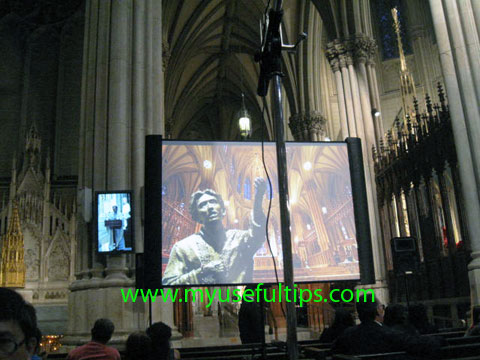 Because of San Lorenzo's loyalty and unwavering faith in God, he had done something extraordinarily impossible for an ordinary man to do. You see, when San Lorenzo was about to be tortured and persecuted, he was asked to renounce his religious belief. Instead of acceding to the demands of the persecutors, he courageously responded that even given with a thousand lives he was ready to die and offer his lives to God. The torture given to him was pretty harrowing and scary which for some of us in these modern times, could be forced to yield to the demands of the persecutors in order to be saved. Some of us may reason out that San Lorenzo could have simply renounced his faith "in words" for self-defense, so that if he was lucky enough, he could have been saved (which we doubt very much), thus extending his life on earth, confessed his sins and make amends thereafter and go back to his daily norms, serving God and at the same time be able to be with his wife and children again. But for San Lorenzo, it was an entirely different story, he had strong conviction from the very start, not to utter anything that would not be pleasing to God. Because of this extraordinary qualities which made him a saint, he was "hung from a gallows by his feet, his body falling into a pit", and it was only after two days that he expired due to bleeding and suffocation, based on various accounts .

San Lorenzo Ruiz has also been officially given by the church the title of patron saint for migrants all throughout the world, particularly for Filipinos. Thus, Filipino community in every nooks and corners of the globe will definitely commemorate his feast day, no matter what! Similar to any feast day celebrations, San Lorenzo Ruiz feast day in NYC started with a nine-day novena before the actual feast day mass held at St. Patrick's Cathedral in Manhattan. The novena was sponsored by individual or family devotees , or group of individuals or local associations and communities. One of the sponsors for the said novena was the Ay!Borongan Association led by Grace Baquilod and family with their guests Ambassador Mario De Leon, the Philippine Consul General to New York and his wife, Eleanor De Leon who support the cause of the Association, the former Justice Leonardo Quisumbing and his wife Dr. Purificacion Quisumbing, who is actively involved in the UN Advisory Com/Human Rights and Msgr. Pepe Quitorio, spokesman of the Catholic Bishops Conference of the Philippines (CBCP) and concurrently the Director of the CBCP Media.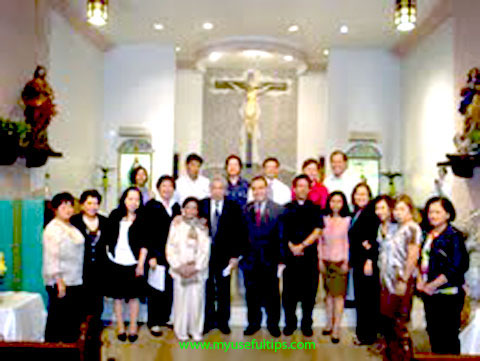 Fortunately, www.myusefultips.com witnessed and participated in the said momentous event. For the Ay! Borongan community, it was their first time ever to get involve in San Lorenzo celebration in NYC and to hold mass in the San Lorenzo Ruiz chapel in Manhattan, the only church in the U.S. specifically designated for Filipino community. Such a memorable day for them!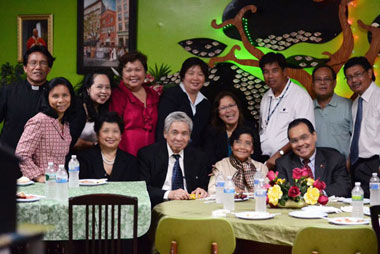 The actual feast day mass subsequently took place at St. Patrick's Cathedral on September 18th and it culminated the San Lorenzo celebrations. It was a high con-celebrated mass led by no less than the Archbishop of New York, Most Reverend Timothy Dolan, his first time to officiate mass for Filipinos and for San Lorenzo feast in his term as NYC's Archbishop. In his homily, the Archbishop expressed his gratefulness for the Filipino communities important role in evangelizing the catholic faith all throughout U.S.A. After the mass, some of the San Lorenzo devotees were lucky to get caring hugs from the Archbishop, even Rev. Dr. Joseph G. Marabe, JCD who spearheaded the event got his share too.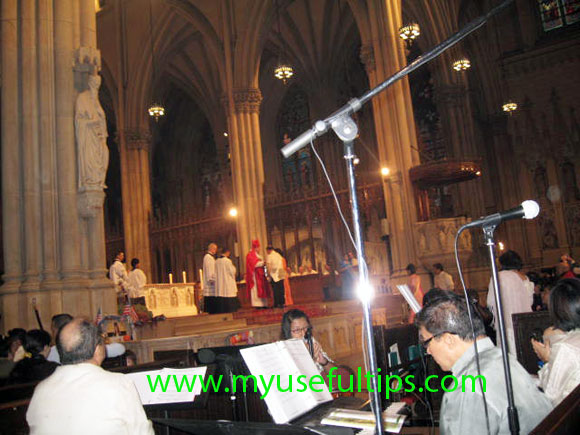 He also thanked the amazing choir who rendered the liturgical music during the mass. It was indeed a miracle for the choir to show such powerful performance as one group as they only got the chance to be together and harmonize hours before the mass.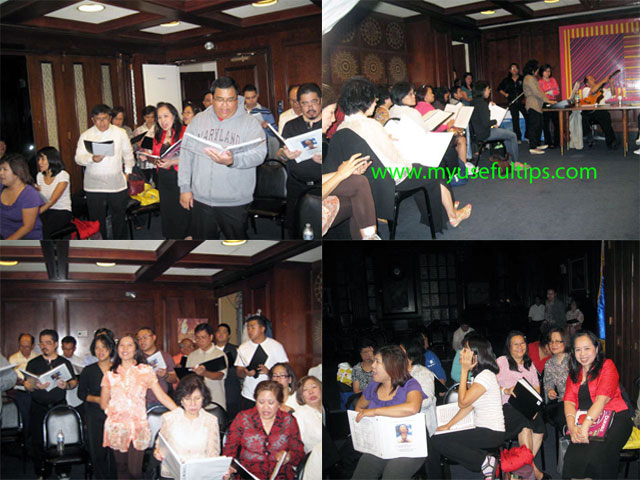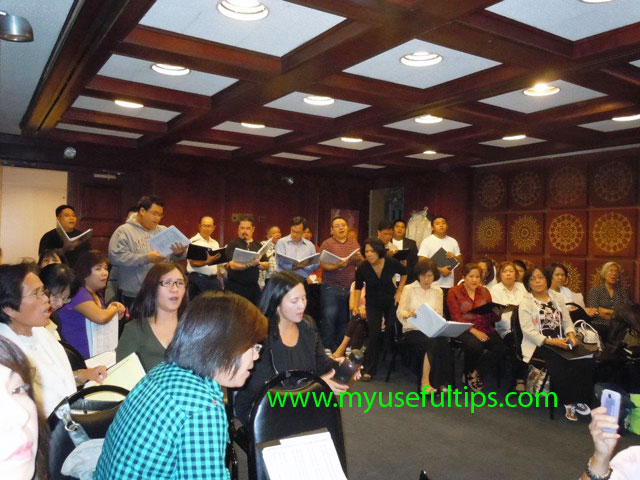 (choir warm-up rehearsal before the mass at the Consulate office)
The consolidated choir came from various choir groups: the Kalungsod ni San Lorenzo of San Lorenzo Ruiz Chapel in Manhattan, the Himig at Alay of Our Lady of Snows in Queens, St. John's the Baptist Filipino choir in Manhattan, the Sta. Maria Choir in Bronx, the Holy Child Jesus Filipino Choir of Richmond Hill, Queens, Singles For Christ and Ambassadors of Christ Through Mary both in Manhattan, and the guest choir, Music Ministry of Oxon Hills of Maryland. These guys were awesome!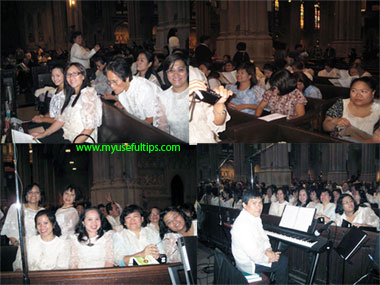 By the way, www.myusefultips.com is a staunch supporter of these choir groups!

Despite the odds, the event turned out a success and it was truly God's blessings, through the intercession of San Lorenzo Ruiz!