A Special Tribute
As a tribute to my Mom,"Inay Aying" (who was in herself an epitome of an ideal homemaker and an empowered woman in her own right) and to all the women worldwide, myusefultips.com will reserve the month of March blogging on various tips on certain matters concerning women in general. There are other complementary reasons:
1. The International Women's Day is celebrated globally on March 8, 2010;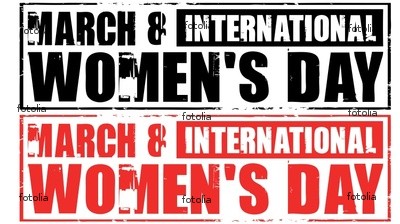 and
2. The Month of March particularly in the US has been designated as the "Women's History Month".
I have always been proud and enjoy my life as a woman — not just because we have certain privileges in some aspects compared to men but because of our unique and matchless qualities which men could not ever have. Oooopss, I hope there's no male chauvinist in this room! As earlier pointed out in my previous blogs, I continuously believe and support advocacy rights of women in the workplace, family and the environment-all relating to gender equality and women empowerment .
In my home country, I used to participate in women's activities in observance of the International Women's Day. Normally, the activities are organized by government representatives as well as the civil society, including women's advocacy groups to commemorate this day and to highlight women's contributions. Basically, it is the day where delegates of women's groups from all walks of life in any part of the globe gather together at the local level in recognition of their struggles and challenges, their victories and their future.
For 2010, the United Nations (UN) which plays a vital role in spearheading this global event has came up with this particular theme: "Equal rights, equal opportunities: Progress for all" – which is pretty self explanatory and straightforward.
I would like to encourage you to join in any related event during this day where ever you are and do your bit for the advancement of women! So, make a difference to ensure a brighter, safer and rewarding future of your girls!
I would like to leave you with some trivia about International Women's Day
Did you know that…..
the first International Women's Day (IWD) started on March 19, 1911 (to commemorate the day that the Prussian King promised to introduce votes for women in 1848 which gave hope for equality but which he failed to keep)?

the said date was later moved to March 8 in 1913?

the first UN conference on women was held in Mexico city in 1975?

the IWD color's logo is purple and white and features the symbol of Venus, which is also the symbol of being female? (Really? OMG!)

majority of the world's 1.3 billion absolute poor are women?

women receive between 30 to 40 percent less pay than men for the same work?

the IWD is a public national holiday in some countries such as , but not exclusive to Azerbaijan, Armenia, Belarus, Kazakhstan, Moldova, Russia and Ukraine (all belonging to the former USSR), China and Vietnam?
By the way, there is a so called "International Men's Day" (every 19th of November). Ever heard of it? This is to honor the achievements and works of the amazing and wonderful men in our lives! Cool!