Halloween: It's Nothing But Just Fun!
Halloween is actually celebrated on the eve of October 31, a prelude to Christians back-to-back feasts of All Saints' and All Souls' Day. Halloween origin is associated with Celtics pagan ritual involving "demonic" and "evil" sacrifices during the season of darkness and cold, as opposed to Christian perspective on Halloween which basically calls for prayers and intentions for departed loved ones.
However, in this day and age of commercialization, young and old alike opt to participate and enjoy the fun of Halloween despite its negative significance. Ready-made costumes, decors, and special candies all became widely available in malls. The kids with their parents and guardians just can't avoid it. In fact a friend of mine honestly said, she loves Halloween!
Halloween in the Philippines has been associated with the influence of Western culture (e.g. United States) with trick-or-treating, costume parties and fun as main events and these are available not only for kids but for adults too. Said western culture influence is embraced even in other large countries such as Japan, China and Russia. The fun celebration in the Philippines is purely for amusement without any cultural relevance or value unlike Christmas and Easter seasons. Not everyone though is celebrating Halloween in the country especially in rural areas, except in its metro areas where said practice is emerging.
In one of the events where I've been to, Halloween has been an annual gathering for the community. The residents took extra effort to decorate their grounds with white crosses and the old fountain tinted with red food coloring to make the water red like a fake blood, adding an eerie ambiance to their lawn.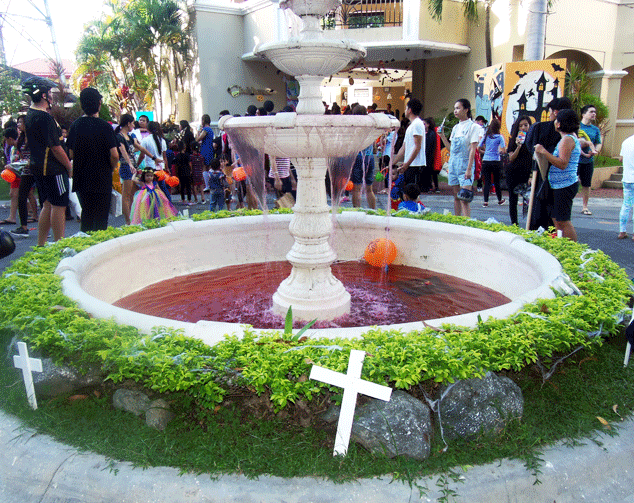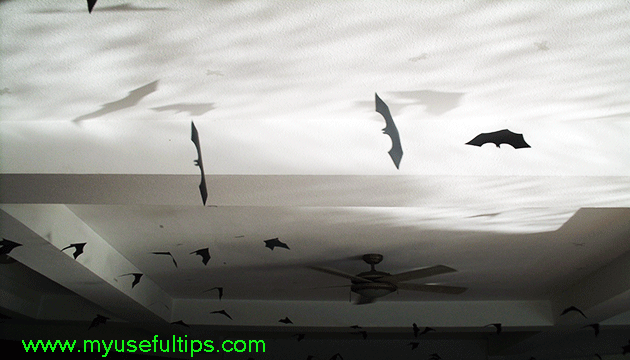 The Halloween party was held in the afternoon and not on the eve of October 31st so that all kids can participate and enjoy the fun. Kids donned their best attire, some in spooky characters but most of them in their favorite fairy tale characters.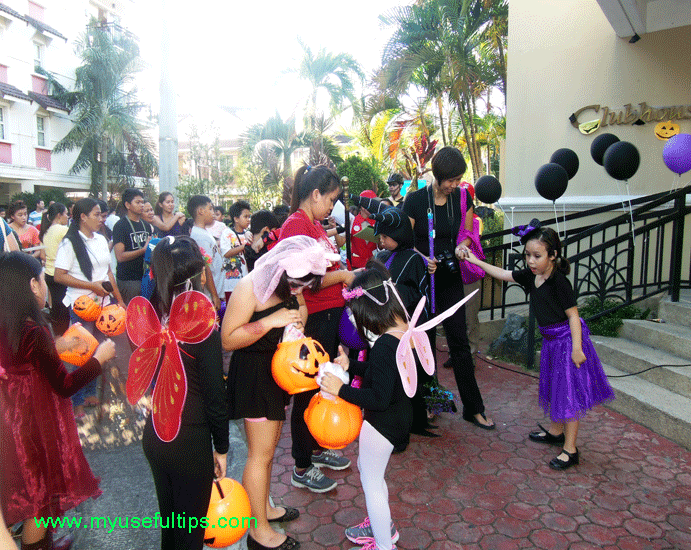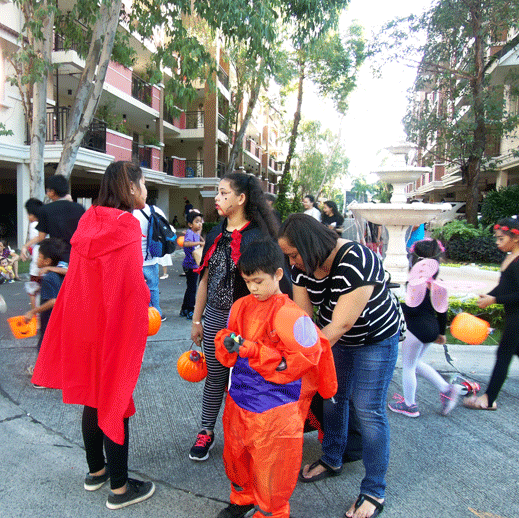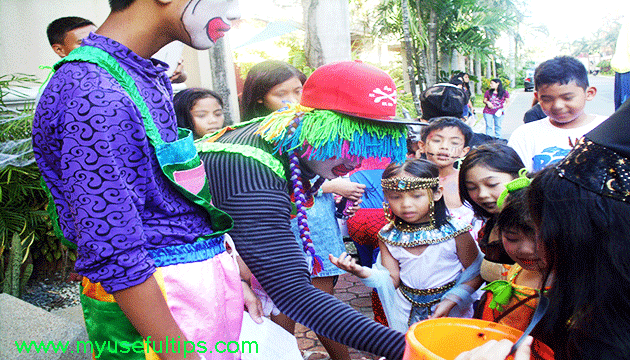 After the fun, the kids were treated to a unique trick or treat where residents threw out candies and packed goodies into the grounds for everyone to have more fun and excitement without them going through a door-to-door trick or treat.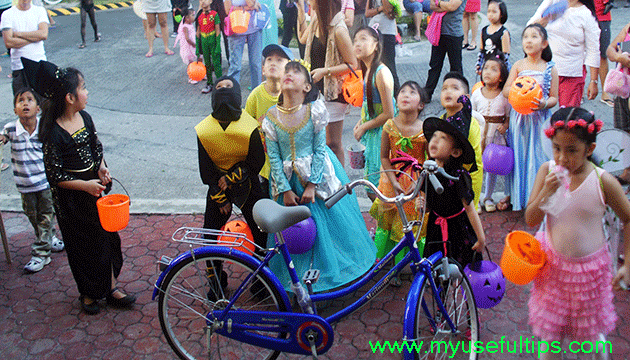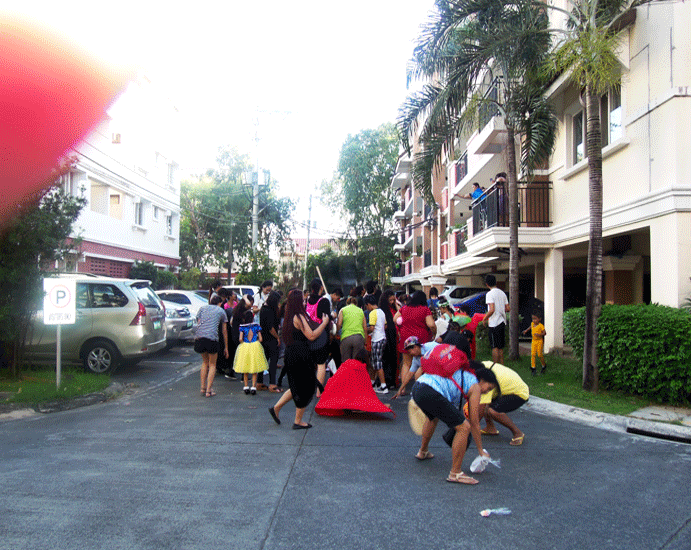 Below are the winners of the best dressed costume contest holding their certificates of appreciation from Jollibee Foods Corporation (Jollibee) who was one of the sponsors for the day!
While Halloween provides everyone some fun, this celebration should teach us lessons about death and mortality. We should not forget the more essential things in life, our ultimate goal in life, and while we are still on earth, one of the works of mercy is to pray for the poor suffering souls in Purgatory!
Hope you had a great fun Halloween!