Three days ago, I joined an organization of bloggers whose objective is to utilize the clout or influence of "blogosphere" or the members' respective blog spaces to make the world a better place. Members are expected to write or contribute something on various areas of interest which ranges from poverty, health, education, community development, environment, migration, human rights and other facets in life. I am still contemplating on which field I would like to focus on but I would like to make sure that it is in consonance with the objectives of my blog.

One area which has a soft spot in my heart concerns about health and its effect on the quality of life of the people worldwide, especially the children and those who can not afford for their health care (e.g. immunizations, childbirth services, chronic diseases) and hospitalization. Health in itself encompasses a broad spectrum but for the month of April, the concerned bloggers are specifically supporting the following events:
1. World Health Day 2010 which was held two days ago, April 7, 2010, and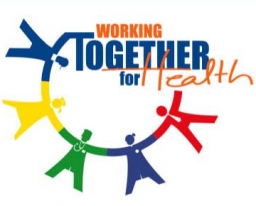 2. Spirit Jump 2010 which will be held tomorrow, April10, 2010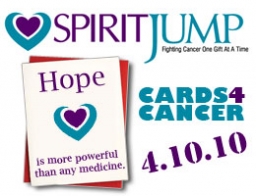 World Health Day 2010 focuses on urbanization and health. Events in various cities worldwide have been organized calling on authorities to open up streets for health related activities with the end goal of improving health. It was too late on my part to join in any organized activities here in the Big Apple in view of my very recent involvement with the organization. But we all know that the advocacy for health in general did not end two days ago; It is a continuous process and you and I can still be a part of this mission.
Tomorrow, April 10, 2010 takes a higher emotional level. The said day is especially dedicated to the many people including children battling cancer. Spirit Jump 2010 was launched as a non profit organization primarily to help those affected people by bringing hope, comfort and happiness to cancer patients despite their weak and distressed conditions. While there are public and private charitable institutions dealing with care of cancer patients, there is still a need for some kind of support for these patients from advocacy groups and individuals particularly at a more personal level.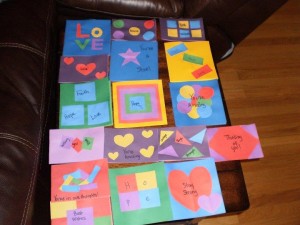 The Spirit Jump for instance shall be collecting cards from various groups, family members, neighbors, schools, youth groups and the like. Cards can be handmade or purchased from stores and should bear the message to help JUMP the SPIRIT of someone who is battling cancer.
From my side, I shall request the help of my former and present colleagues, friends and family members who have generous hearts, and/or probably from the students in schools to make cards for these people. While the distribution of cards is due tomorrow, I believe the giving of cards doesn't stop there, If it is only possible to give them get well and cheering cards on a weekly or monthly basis just to perk up their days, that would even be better. I shall utilize my free time during weekends to design my own cards for these people. I have already purchased the materials I will need for devising my own cards. I hope you will likewise have the huge heart and the desire to do so.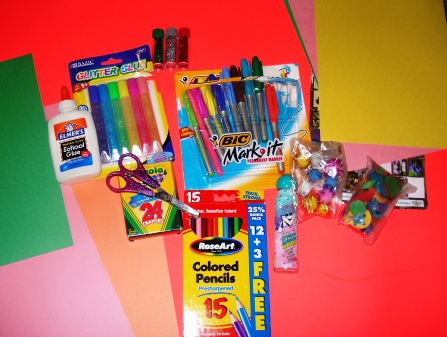 As I mentioned in my Easter season reflection, this is the time for us to somehow give back the blessings we received from HIM to the people in need and in pain.
Since some of you are living in other parts of the globe and it would definitely not be logical to send the cards to me for distribution, I would advise and encourage you instead to deliver the said cards to your local cancer or health centers for distribution. I would just like to ask a favor from you to take a photo of your cards and to where did you send it so that everything can be listed and accounted for. We need to know how many cancer patients have been given well wishing cards for 2010 from all of us.
So join me by spreading the mission and for sure we can make this world a better place to live in. Smile and the world will smile at you!