High Global Fashion In 2012 London Olympics
The parade of nations at the opening ceremonies of the 2012 London Olympics on July 27, 2012 revealed a surrealistic painting of the disparity between the delegation of developed and industrial nations and those of the developing and least developed economies.
If you happen to be one of the billions of spectators of the said parade (either via live or digital means), you will agree with me that apart from the gap in the number and magnitude of representations between the two groups of nations, what was more ostensible and visible was the athletes sports uniforms. The developed nations appeared to have showcased their "power sports dressing" sense in Olympic runways. Their athletes were proud to parade in their stylish and natty outfits, as reported,  designed by fashion luminaries such as Ralph Lauren, Georgio Armani, Stella McCartney, Prada, among others. Surely, the Governments of each of the said affluent countries must have enough cash to spend not only for their athletes food, shelter, medical care, insurance, etc. but also for their athletes' trendy sports outfits. How privileged for some of the athletes to be with these groups!
For developing and least developed countries, it is a sad fact that the Governments financial capabilities to provide the needed requirements for their respective athletes may not be adequate or maybe negligible. Budgetary support for sports and athletic commissions, specifically for a trendy outfit, may not be a priority in their economic and political agenda. As such, budget for sports and related activities receives only a small chunk of the overall Government's budget. Hence, the difference in the Olympic sports wear for these countries, i.e. not as fashionable and stunning (but could be more traditionally nationalistic) compared to that of the rich nations.
Anyway, what is more essential is for the participating nations and their respective athletes to enjoy and relish what Olympics is all about: promote international unity among participating nations, foster camaraderie among athletes, globalization, etc.
But to give you of my faves fashion wear during the parade of nations, here are some of the most stylish and trendy outfits I've seen:
United States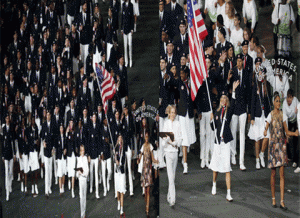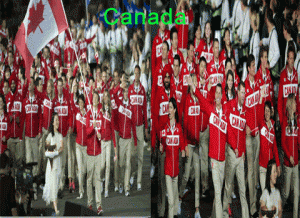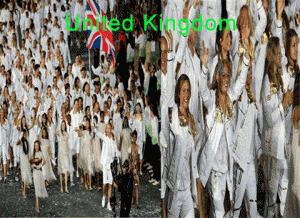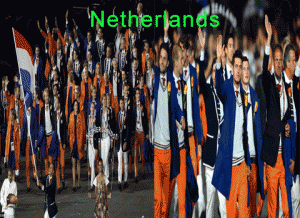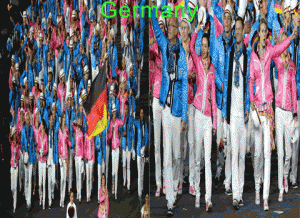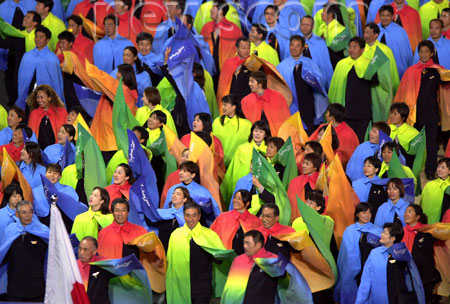 See what fashion did to Japan's Kimono!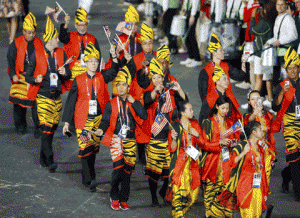 A fashion twist in Malaysia's traditional costume!
Hopefully next time, the Governments of some of the developing countries could spare some cash for their athletes' uniform. There is nothing wrong in wearing one's native or traditional dress (sense of nationalism). But for a grand sports events like Olympics and the fact that the same is being held in one of the fashion capitals in the world, it may look awesome for the athletes to wear something decent but stylish, at least to jibe with the rest of the crowd. Just thinking aloud! How about recapping the red, white, blue and yellow hues, Philippines? Probably yellow blazer, blue skirt/pants, etc., oooops!