When I was young, I am always amazed of hearing Christmas stories about Winterland and White Christmas. It is probably because of my innocence about the subject matter and likewise my fondness of white things such as snow.
When I learned a week ago from the AccuWeather forecast that NYC may experience White Christmas Day, I had this secret feeling of joy inside me just like a kid! I like the fact that there will be real snow falls or snow flakes to watch from my window…..and then all of a sudden Santa Klaus comes in and knocks at the door to bring me presents! Oh, there I go…………….!
To my dismay, there was no snow on Christmas Day! Although, there were on and off flurries before that, but nothing of it stuck, in fact it never reached the land as it already melted while falling down. That Christmas day however, I checked my weather alert in one of my gadgets and I've learned that there's going to be heavy snow fall the day after Christmas ….and YES, that's today!
I went outside to hear Sunday mass and a powdery granular snow (not the cotton like snow) surprised me, dropping some of it on my face. It started enveloping the roads and streets with a white blanket, making them like a long winding and never been used ice skating rink, pure and immaculate!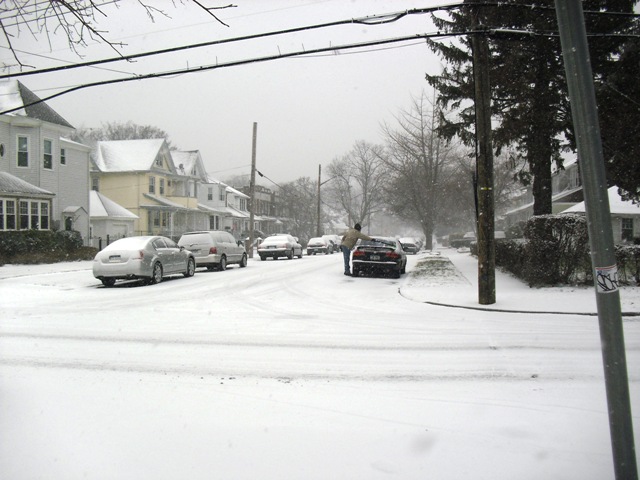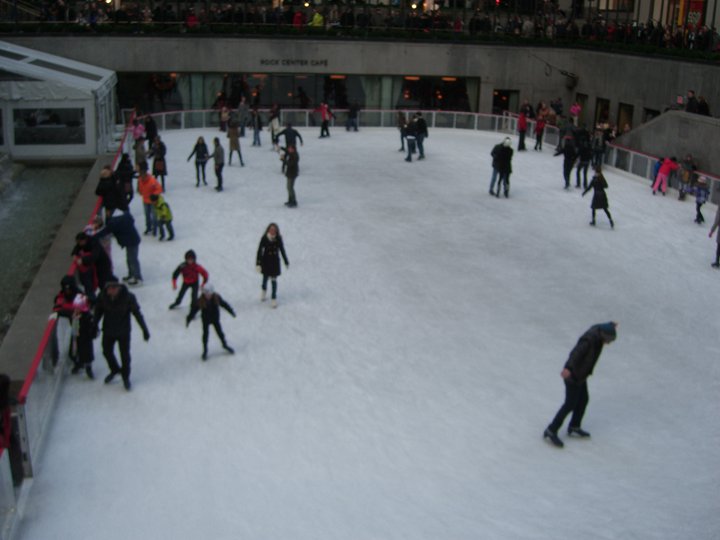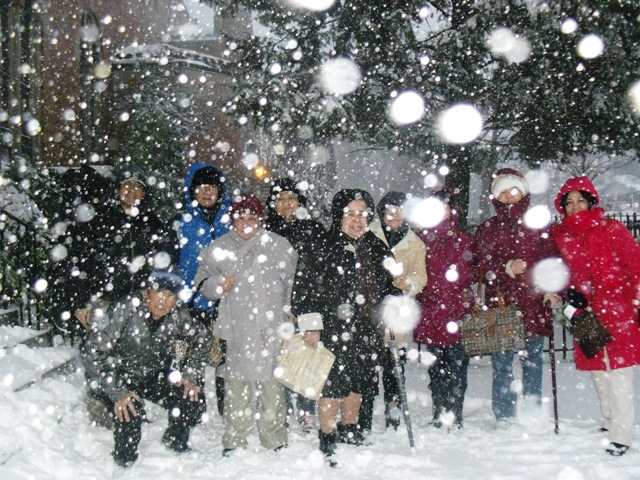 I loved seeing them making the trees look like white Christmas trees with icicles hanging on its branches. Just after the ceremony however, the gentle powdery thing-like, became harsh when it was accompanied by a strong wind. It was sort of a dune moving quickly over a white desert. It has turned into a winter storm, a blizzard based on weather forecasters report. From today and tomorrow (Monday) , a blizzard warning has been issued that about 11 to 16 inches of snow, accompanied by strong winds and gusts over 35 mph , making the roads sometimes at zero visibility will be experienced by the city.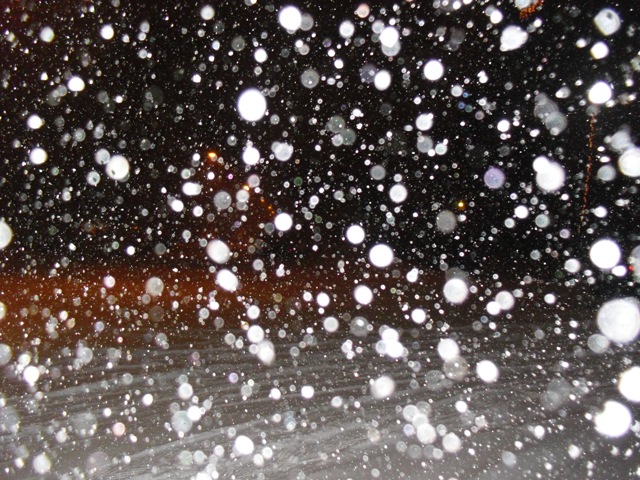 It would definitely be good to stay at home during this time, its cozy especially with warm clothes, new winter socks, a cup of hot tea with your computer, ipod , a movie to watch or a nice book to read make it a picture perfect. Just what Im doing now!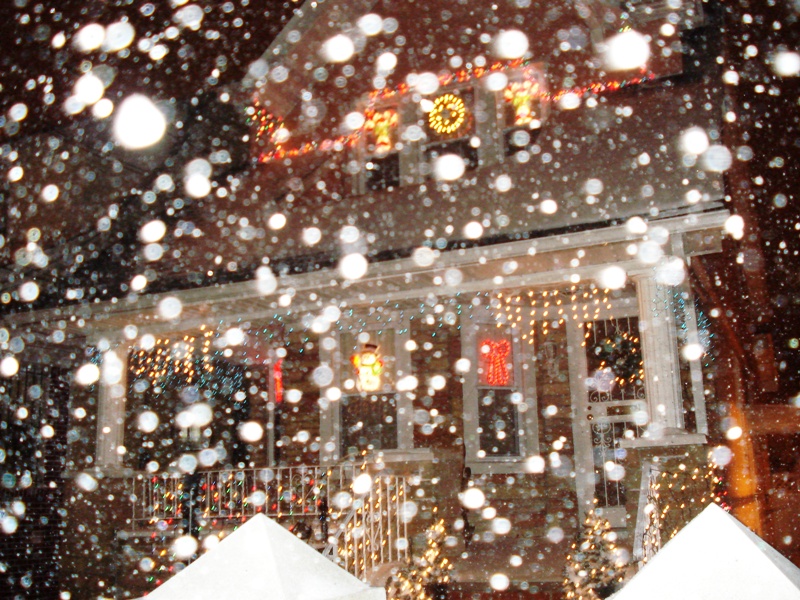 Oh, never mind the thick snow to plow thereafter, the slippery roads when the snow becomes icy and starts to melt and likewise the after Christmas retail sales, what is important is that I have enjoyed the day of the first real snow fall in 2010!