Each of us is endowed with unique capabilities, gifts and talents. The difference would be on how we unleash and use the said talents. Normally, these talents are innate in us, it comes naturally and since it is a gift that is bestowed on us by God, regardless of our beliefs, we're supposed to hone and give it back to glorify Him and eventually share the same with others through various ways.
Having a good singing voice is one of the many natural attributes given us. By singing, you get to learn to speak to people, be it in small or large crowds, entertain them, gain new friends, admirers or even your own fans if you're in the entertainment business. However, there are other singers, despite of lack of formal education in music, are called to serve God by becoming a composer or arranger of spiritual songs, a preacher thru Gospel songs, a parish musical director, a choir head or simply a member. Talent in singing and other related field in music (e.g. playing musical instruments) are gifts to us which can be applied in church related activities and if we have these, we should be grateful and generous enough to share the same as not everyone is gifted with such a natural treasure. Just like any talent, each one has to develop, sharpen and partake it with everyone to make it more purposeful. As mentioned in myusefultips previous blog on choir organization, singing God's praises in any forum be it in the liturgy or in other spiritual group gatherings, is likened to praying twice especially if you sing the said songs from the heart.
There are only a few of versatile song writers and singers of spiritual songs throughout the world who have been blessed to be able to inspire people, particular the young ones, either to do the same thing as they do or just bring them closer to the Lord .
One example is Mr. Steve Angrisano, an American who has been very dynamic and mobile from the time he was laden with such a responsibility to proclaim God's words through his songs and by singing the same and other liturgical songs.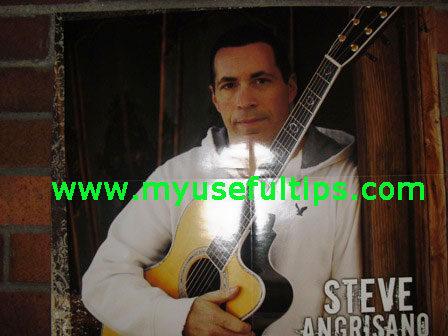 The same is true with Mr. Arnel de Pano (not the other "Arnel" of Journey!), a Filipino who writes and sings for the LORD as well.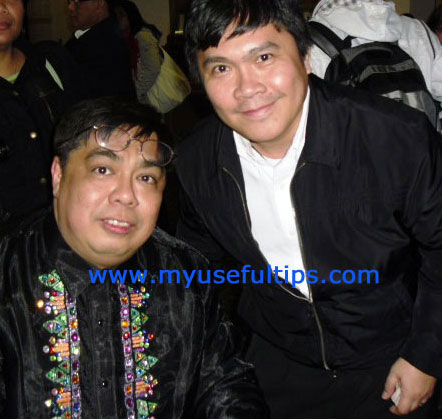 Don't get me wrong, I have nothing against Arnel Pineda, also a Filipino. I admire him as well for being such a total performer. For those who doesn't know Arnel Pineda as of yet, the guy is the lead vocalist of the famous American rock band "Journey".
I was fortunate to attend two separate concerts and witness the performances of Msrrs. Angrisano and de Pano here in NYC and yep, they do possess good vocals . Both of these guys are veteran song writers and articulate as well. They both exude happy and pleasing personalities, reflective of their love for the Lord. Two of the more popular songs of Steve Angrisano which I've heard in church are "Go Make a Difference" and "Sweet Redeemer" (one of my favorites). For Arnel de Pano, he was able to compose and arrange a beautiful song, "Lead Me Lord", which is popular for some choir groups, and some other equally magnificent pieces.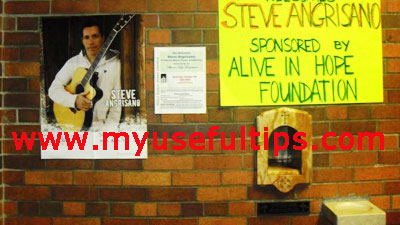 The photos below may not do justice to their songs but the message they would like to convey to us makes it more substantial. These guys indeed utilized their talents the right way! The real Maestros!