This year marks the 100th year anniversary of the International Women's Day. As tribute to women from all walks of life, I posted a brief article on the subject early this year, specifically on how women throughout the globe commemorated the said event. Before 2010 concludes, there are two interesting "voiceless" events this year which  need a chock-full support: one is in October which is for Domestic Violence Awareness and another in November which pertains to the Elimination of Violence Against Women.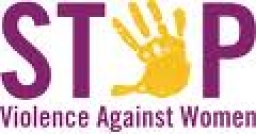 I am neither an activist nor a feminist, as a matter of fact I can be submissive under certain valid circumstances! But I simply couldn't fathom the reality that there are billions of women out there from every nooks and corners of the globe who have been suffering silently from domestic abuse and violence, every minute of every hour of every day! All along I thought the said issues are merely isolated and not systemic like the problems on poverty and corruption. I don't have logical explanations to this but all I can say is, how can a sane normal man do such things to a woman?
To buoy up for the said events, I would like to share certain points in "black and white" to make "noise" through this blog and to jog everyone's memory that any form of violence against women should not be tolerated. Large institutions and non profit organizations have been quite active in this endeavor, however, it seems their work accomplishments have not been so visible either due to lack of police power or to some external forces  beyond their control. Briefly, the adoption of the 1995 Beijing Declaration Platform for Action, included among others, an agenda for women's empowerment, which provides for equal rights and equal opportunities for women. It was viewed that through said policy declarations, in collaboration with proper Government authorities, the problem and issue regarding domestic violence shall be brought out, dealt with and solved. As the current UN Secretary General said, "Violence against women is always a violation of human rights; it is always a crime and it is always unacceptable".
Women Empowerment? What is its role in the cause for eradication of domestic violence?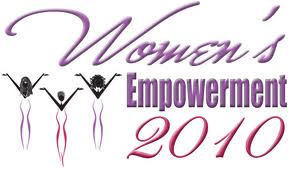 I came across with development jargons like people empowerment, social empowerment, women empowerment and other "what have you" empowerments coined by think tanks of multilateral and bilateral institutions. Despite 100 years of advocacy, aggressive action and global commitment for women's rights and empowerment through the Millennium Development Goals (MDGs), I was appalled to note that the problem on violence against women and girls has been pervasive and rampant throughout the globe. UN data shows that at least one out of every three women around the world has been a victim of such heinous and human rights violation. Could it probably due to the fact that these highfalutin catchwords, particularly "women empowerment" doesn't ring a bell to the impoverished victims of domestic violence?
For ordinary girls and women particularly in developing countries, "women empowerment" is something not in their vocabulary, they're pretty much naïve of what is it all about. To them, it's something not being used in their day-to-day lives. They're simply unaware that it could be a powerful tool for them to voice out certain concerns and exercise their rights under existing laws. What more for the global poor women, particularly the women and girls who have encountered and are presently encountering any form of domestic violence either thru beating, coercion into sex, or are being abused in their lifetime by their husbands, live-in partners, lovers, and boyfriends. Does women empowerment play an important role in their lives? Does it have strategic value to a person who has learned to adapt to her miserable situation.
Domestic violence and abuse are prevalent in both the rich and the poor. It does not only apply to any specific class of society, religion or nationality. There are various ways and styles on how abusers would do it, depending on the situation. Regardless of the methods used however, the major difference perhaps between the rich and the poor victims is that the former, particularly in developed countries may be cognizant of their human rights under the law and that they have the courage to leave their husbands, boyfriends or live-n partners if they could no longer bear the pain. The rich victims would also have the green bucks to hire lawyers and go to court to file for related cases. As a matter of fact, majority of women victims in industrialized countries are conscious and sensitive about "women empowerment" except on certain situations where the concerned families of both parties get to involve in said internal affair. This is where so-called "social prestige" comes in , which most of the times could make the matters worse as the parties would prefer to keep silent and not talk about it in public. Under this scenario, families of the parties concerned would avoid discussing the matter outside the confinements of their homes and would treat the same as a private family issue. For the families of the victims, they could not accept the reality that one of their members is suffering from this kind of malady. However, such strategy does not help in solving the problem, as there were instances when victims of domestic violence and abuse end up being brutally murdered or  have committed suicide.
On the other hand, the poor women victims will normally endure the maltreatment and the wounds inflicted to them. They would suffer in silence to save the marriage for the sake of their children. These are the victims whose situations are even more nerve wracking as they are not armed to the teeth in all aspects: financially, psychologically and physically! They are very much dependent of their problematic and abusive husbands and partners. Majority of them wait for a miracle to happen for their husbands and partners to change!
What is disappointing is that, despite the shocking UN figures and enormity of the problem on domestic violence against women, it can hardly be seen and heard that Governments are supporting the said cause via an all-out campaign or at least put some teeth into it, so to speak! Barely we can hear that a particular Government had included certain policies and recommendations regarding the subject in its proposed priority executive and legislative agenda. It appears there is no serious commitment to fight against the cycle of domestic violence from the Government's side.
As for the tri-media, while these issues are sporadically discussed or reported, it is observed that the reporting format is undertaken is such a way that it is neither broadcasted on national news nor on national radio. News reports on this nature may perhaps be heard once in a blue moon or can be seen or read in 3rd and last pages of major dailies or in tabloids, unless the person involved is a celebrity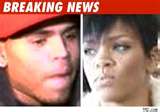 (like the Cris Brown/Rihanna story) or is a political figure. Is it because that said related issues are neither as popular and noisy as the other Government's programs nor as intriguing and glamorous as the famous celebrity who recently got married or is dating with? Or , is it due to the fact that victims of domestic violence tend to keep mum about their miserable and harrowing plights and decide to keep the matter to themselves within the four corners of their house so as to avoid controversies and being further harmed by the abuser? Truly , this is a sad reality!
I have known a person who used to be a victim of domestic violence, either mentally, verbally and physically. Although she had a rural upbringing, she has decided to work in the metropolis as an ordinary first level analyst. She got married to an unemployed spoiled rich-kid brat, whom she had learned to love. All along she thought he was the man of her dreams, the answer to her prayers until they had their first born child, the abuses and the bad times of her life began. Dependent of his parents financial resources, he had the luxury to go out with buddies and often goes home late either drunk or under the influence of illegal drugs. Because of this kind of lifestyle and attitude, the woman would be the receiving end of the cursing, calling of bad names, humiliation, beating, and even to the extent of being threatened to be killed. She would tell her problems to her friends and in return possible options are presented to her but at the end of the day, she would opt to stay with her husband and bear the consequences. I don't have any development and idea on how she's coping with her problem nowadays but I just hope the man has changed for the better and that the woman has learned to know and assert her rights under the law.
We are fully aware that domestic violence has had ill effects on the family, especially on the battered wife or woman and her children. The women victims turned out to have very low self-esteem even if they used to be confident of themselves. They have developed the notion of fear, fear of their lives, fear of custody and being abandoned by their husbands and families. The children are more traumatized of the situation and have gotten to be emotional about certain things. There are studies which show that domestic abuse and violence problems have likewise contributed to the ill-health of women and children throughout the world.
I believe in the significance of women empowerment, particularly in the aspect of decision making, choice, participation in the workplace and community organizations, knowledge and in other areas where women talents and potentials could be explored and could excel in. However, for women victims of domestic violence, I hope women empowerment related activities could be directly introduced to them at the community level, and that more discourses on the subject could be undertaken so the same can be instilled in their poisoned minds. Active participation from concerned advocacy groups and affected individuals could also be done to raise greater awareness about their human rights. As domestic violence is a serious problem, I also hope that Governments could take a closer look on the problem, be more committed to it, and thus  formulate appropriate policies and ensure stricter implementation  to stop it.
As the tagline goes, once is enough! There are lots of women suffering and dying because of this problem. The numbers are disturbing and so we can't turn a deaf ear and a blind eye to this. We have to be one in this cause. It is our responsibility to make everyone know, especially the women victims that there is a solution to their problem, that they can be freed from the bondage,  and that  they deserve to experience a happy and good quality of life.
Note: If you happen to read this blog, please share your viewpoints on the subject, so I may know.