A Friend's One-Day Escapade in Tagaytay: Episode 1- Balay Dako!
My phone rang, and I wondered who could be calling. To my surprise, it was a dear friend from my childhood/teen years whom I hadn't spoken to in a long time. We had met a few times when I stayed at their lovely home in Henderson, NV (en route to Brazil and Chile), and during her last vacation in Manila six years ago. We also chatted online occasionally. She called to check on us and let us know that she would be visiting the Philippines soon. Well, well, well, she wasn't just a dear friend but …. a true friend in need, a friend in deed!
How convenient it is for us today, living in this high-tech internet age, where smartphones and apps like Messenger, Viber, and WhatsApp allow us to stay in touch with anyone who is a friend on social media or other platforms, no matter where they are in the world! Two decades ago in 2003, email and telephone calls were the primary means of communication, but they were not as reliable or accessible as they are now. Most of the communication networks we use today, like social media and messaging apps, were still being developed during that time. Facebook, for instance, was created in 2004, and other apps like Messenger and Viber didn't even exist yet. Today, it's relatively easy to get in touch with family and friends, even those we haven't spoken to in decades. We owe our gratitude to tech developers, programmers, and engineers for making this possible. Thank you, guys!"
While waiting for my friend's arrival, I was thinking of how can I lend a hand and help her organize to make her trip memorable. Consequently, it was agreed that a free-wheeling adventure would be appropriate, in lieu of a planned itinerary. This is to avoid an instance where we won't be tethered to an itinerary which may not be doable for certain reasons. But one thing was sure, my friend prefers to visit Tagaytay City, a place near the Metro, one of the most visited places in the South of Manila because of its relatively cool weather and the stunning landscape and scenery. We had some places in mind where to gallivant around the city basically just enough for a day tour.
It was a beautiful sunny day when we hurried to Conrad, the hotel where our friends were billeted. However, we got hit by traffic on our way to Tagaytay which affected our time bound schedule. At first, it was a smooth ride via Skyway, SLEX and CALAX, but once we reached the end of the highway, traffic was bad as cars were queuing up just to get to Tagaytay soonest. Thus, we arrived our first destination couple of hours late. The plan was for us to have a breakfast buffet at Balay Dako (by Antonio's). Unfortunately, we weren't able to beat the deadline set for the buffet registration – it was closed already when we arrived, hence the option to try their ala carte for early lunch instead.
Review:
We weren't surprised of what we saw. There was no "aha-aha, i like it" moment (hahaha) when we saw Balay Dako as everything about the place is all over the internet (including very good and not-so-good reviews).
Although there were some drawbacks, we couldn't help but appreciate the building's architecture, with its beautiful chandeliers and paintings adorning the walls. The decor depicted the owner's respect for their ancestors, who had used the building as their official residence in the past. They had lovingly maintained and refurbished the structure, furniture, and fixtures, and displayed their family memorabilia. The quaint yet cozy facade of the place and the grand foyer added to its charm.
Despite being early for lunch, we still had to wait for about 15 to 30 minutes to get a table for eight due to the cramped conditions in the restaurant. Unfortunately, we were unable to get a table beside the huge windows which would have provided us with a vantage point of the scenic Taal Volcano and the Taal Lake. A slight disappointment! Nevertheless, we didn't mind as long as we got a table, as we were already excited to experience the restaurant's highly recommended food. It's worth noting that the restaurant doesn't take reservations and follows a first-come-first-served policy.
We purposely skipped breakfast that day as we planned to enjoy the restaurant's breakfast buffet. Before placing our orders, we were advised to scan a QR code given to us for queuing, menu browsing, and ordering. This required an additional few minutes to look through the menu, which consisted of classic Filipino food items (everything was there) that we were already familiar with. Overall, the food was slightly better than average, but not great! Perhaps, our post- narrative about the food would have been different if we were able to experience their breakfast buffet. Some of the people's favorites were there
As to its staff service, the ushers and servers were polite and accommodating. However, they were not that so attentive as they forgot to serve the other food on time. Had we not reminded them about it, some of the ordered food may have not been served at all.
For dessert, we simply ordered their housemade ice creams with different flavors to choose from. Most of us ordered the langka and ube flavors. It was my friend's first time to try the langka flavor. She loved it! I tried langka too because I've heard the fruit has lots of nutrients in it. Seemingly, everyone loved their preferred ice cream! At first I was hesitant to finish it because of its creaminess, but ended up consuming everything because it was really good and tasty!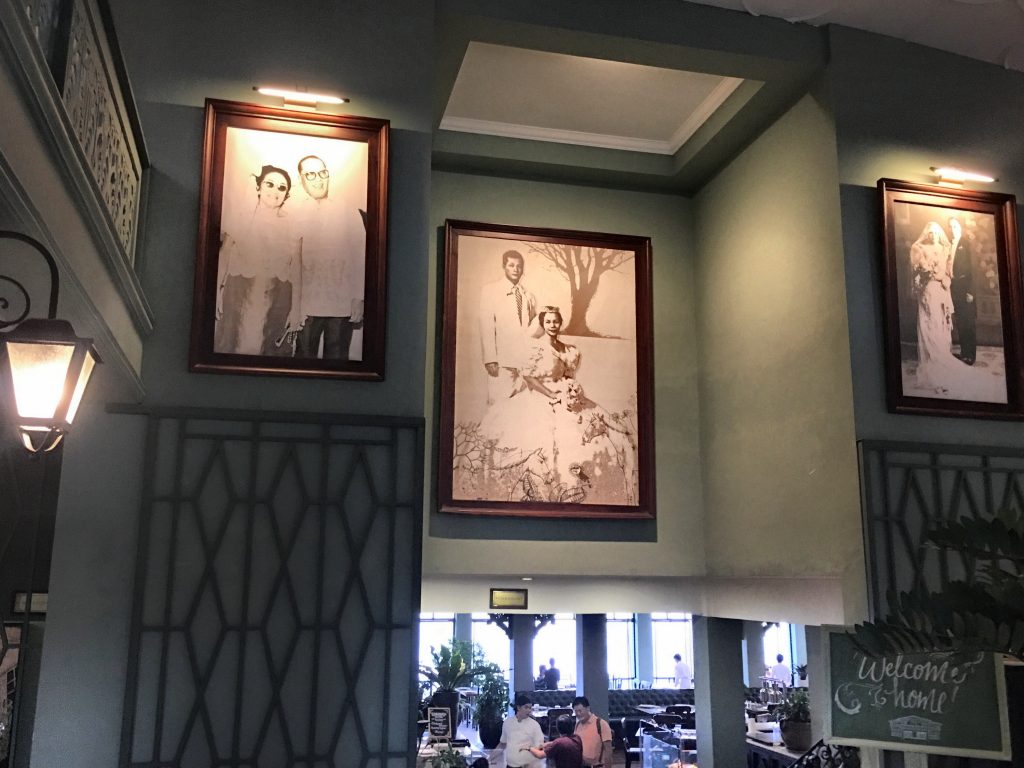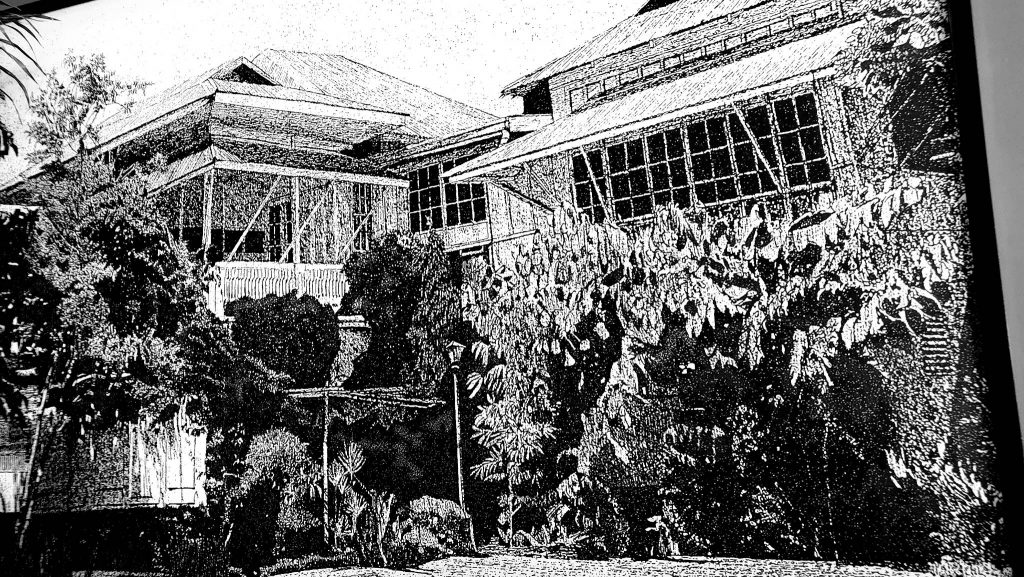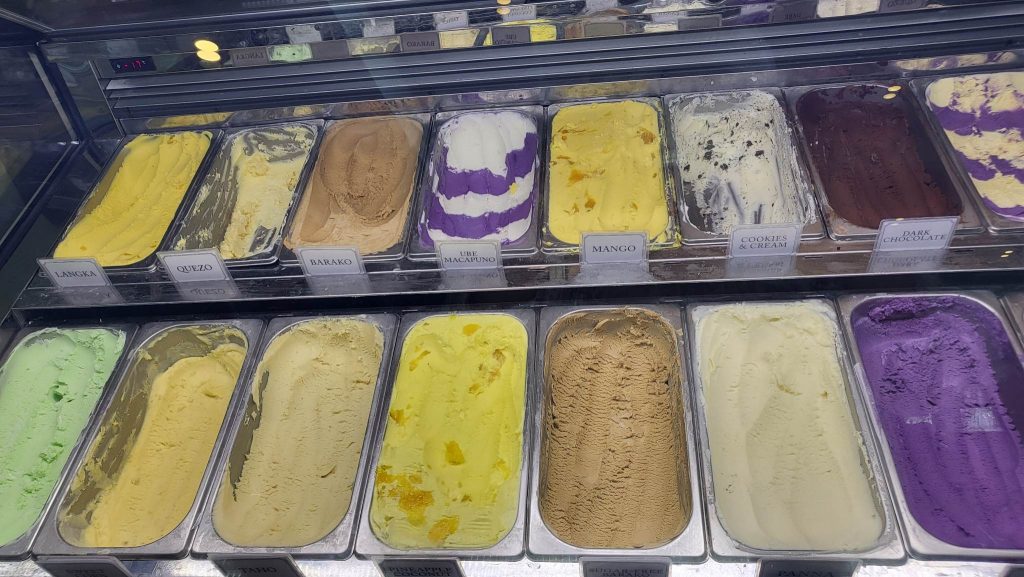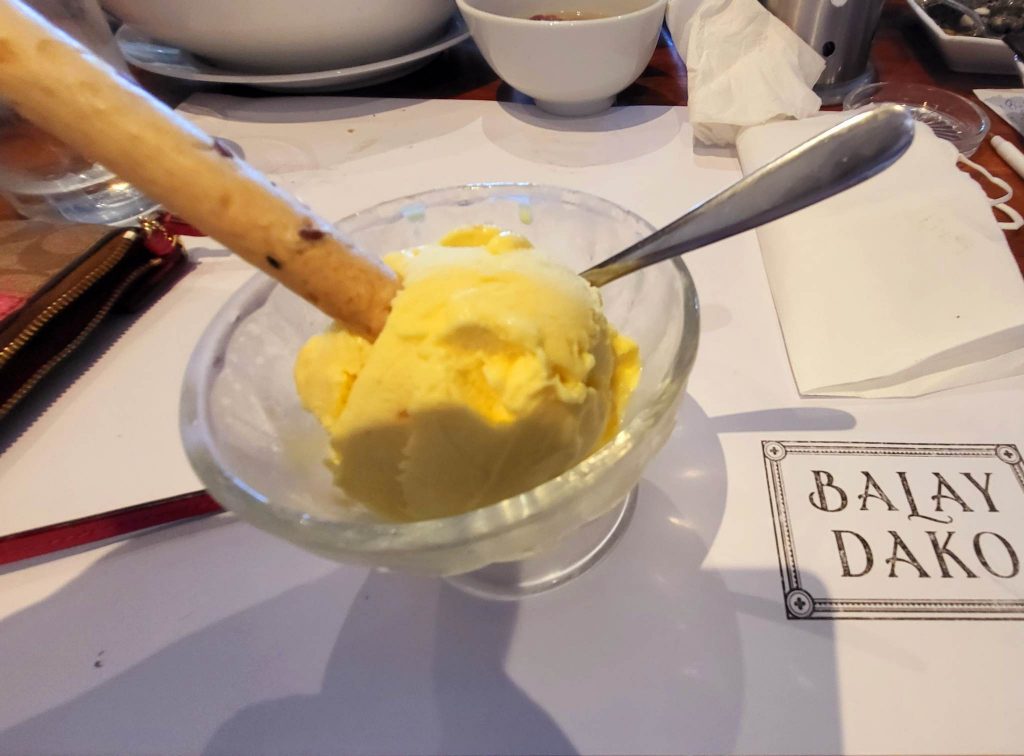 At the center of the the open concept dining hall was one of the chefs making "Piaya" live and in person. That was an add-on to attract customers especially those who dig the sweet flatbread. We aren't, so we didn't try it!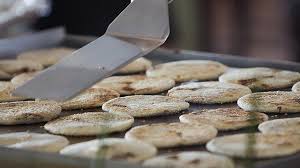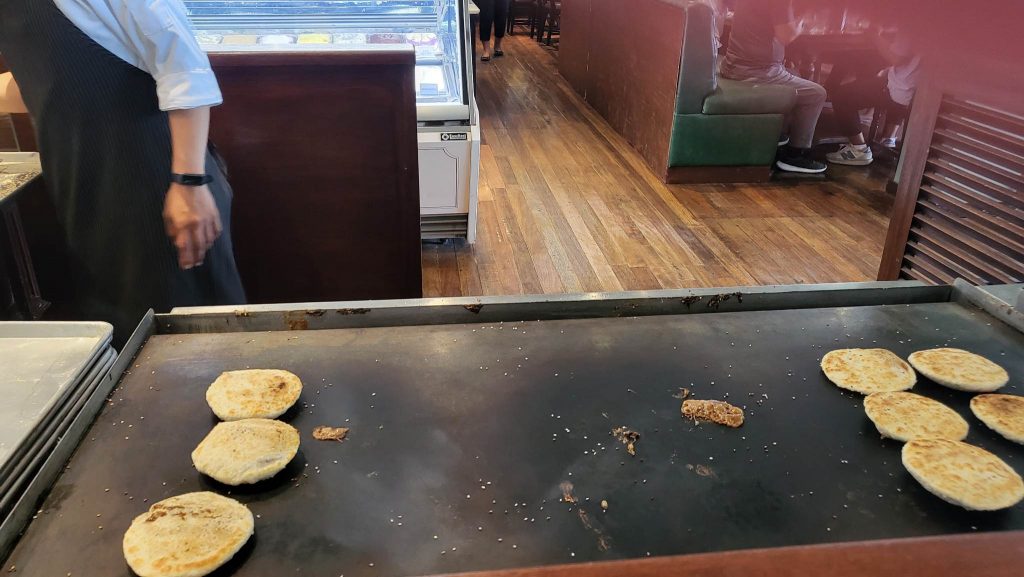 While we had to hurry to our next destination, we still went upstairs to the Terraza to enjoy the panoramic view of the scenery volcano and the lake. We noticed that the upper dining floor was far better than the ground floor food hall, with a classic and sophisticated look, more space, a positive vibe, and fresher air.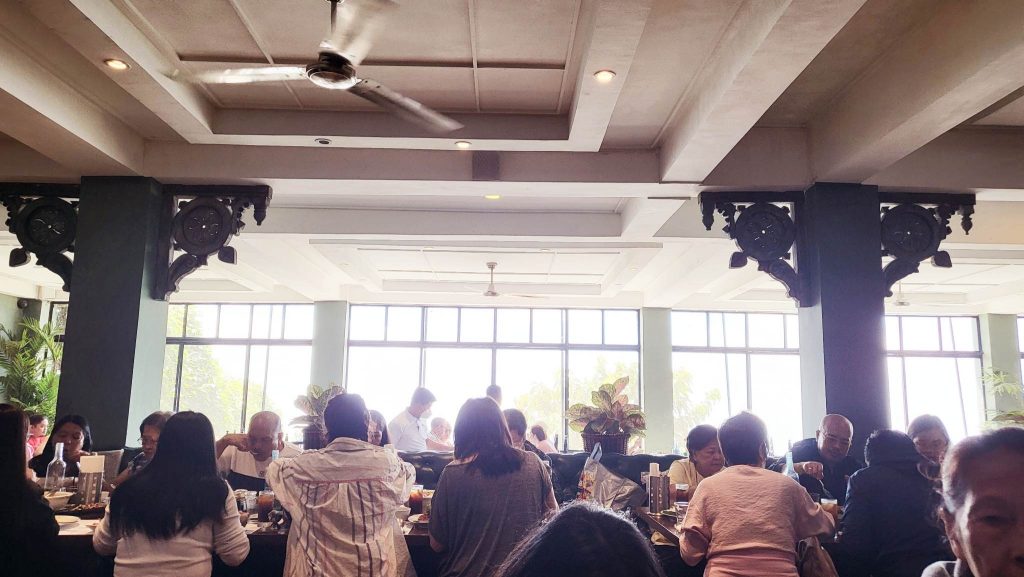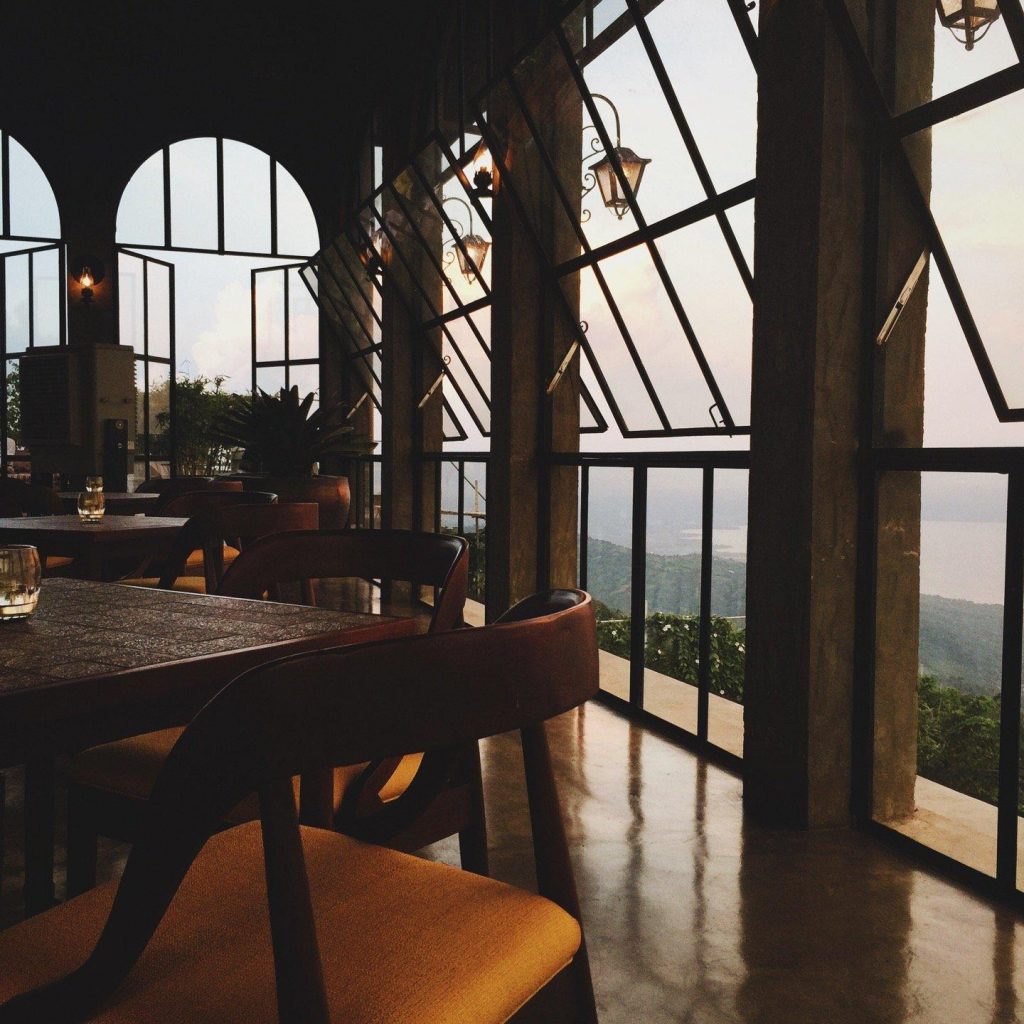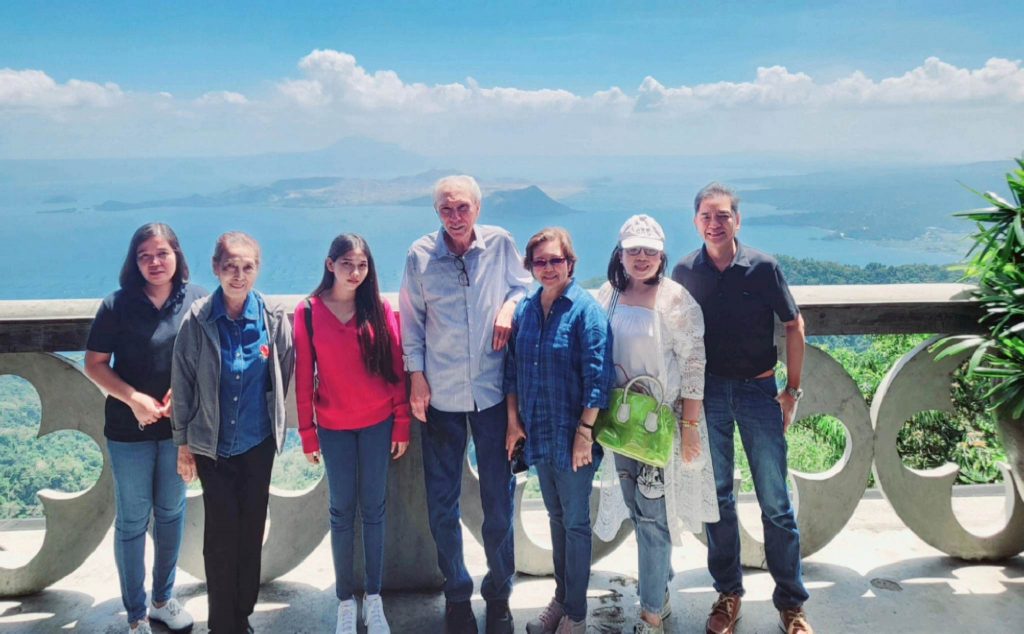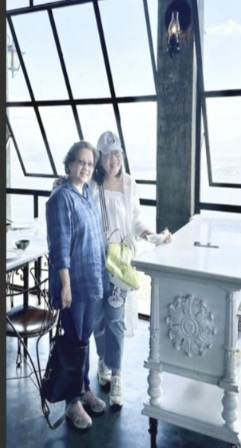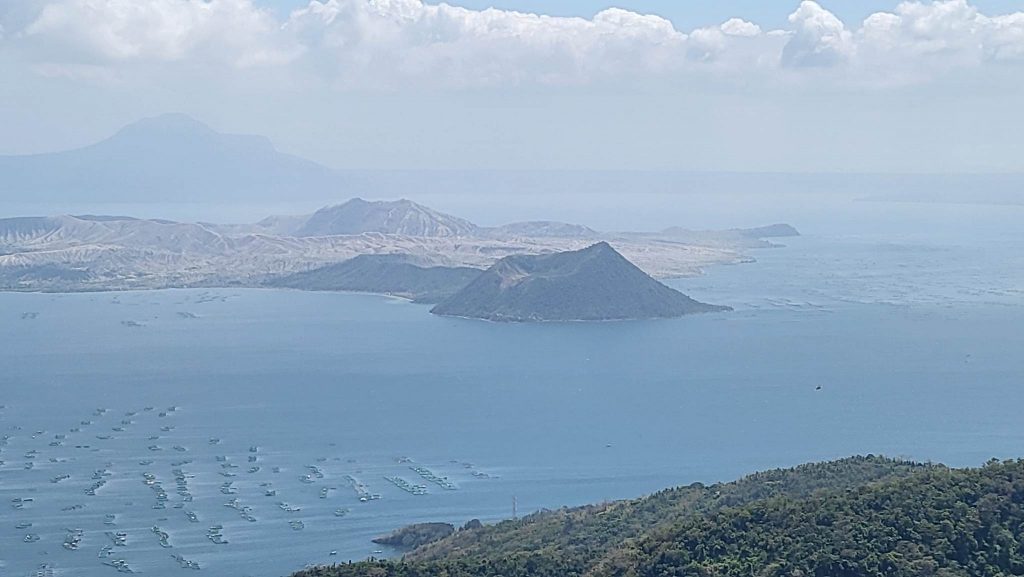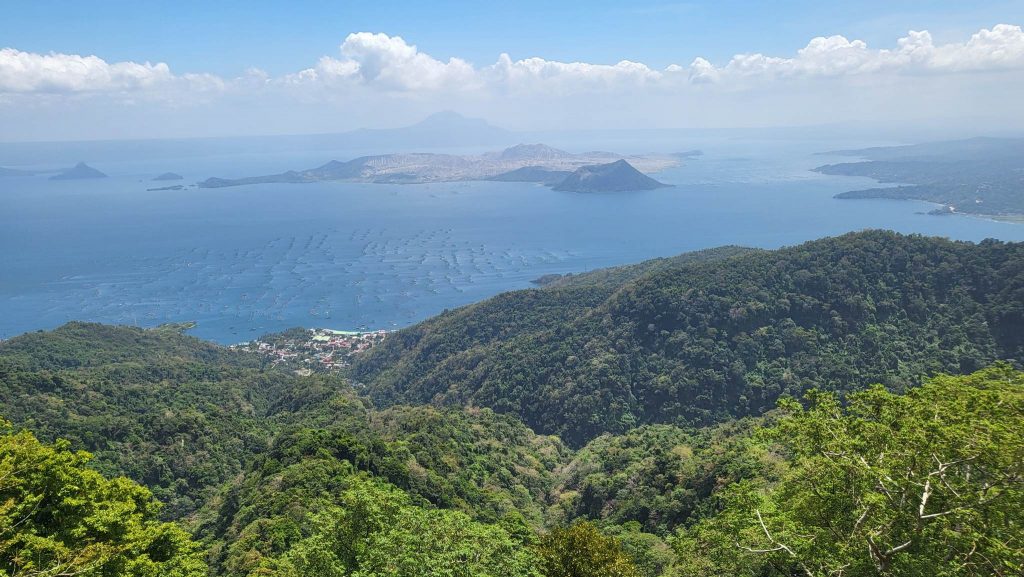 As for the price, it was a bit on the high side, with a 10% service charge. Overall, we would still recommend this place to anyone who wants to explore it, perhaps on a day when it is less crowded. As mentioned earlier, the food was just fine. However, we loved the place – a refurbished house with a rustic yet chic feel!"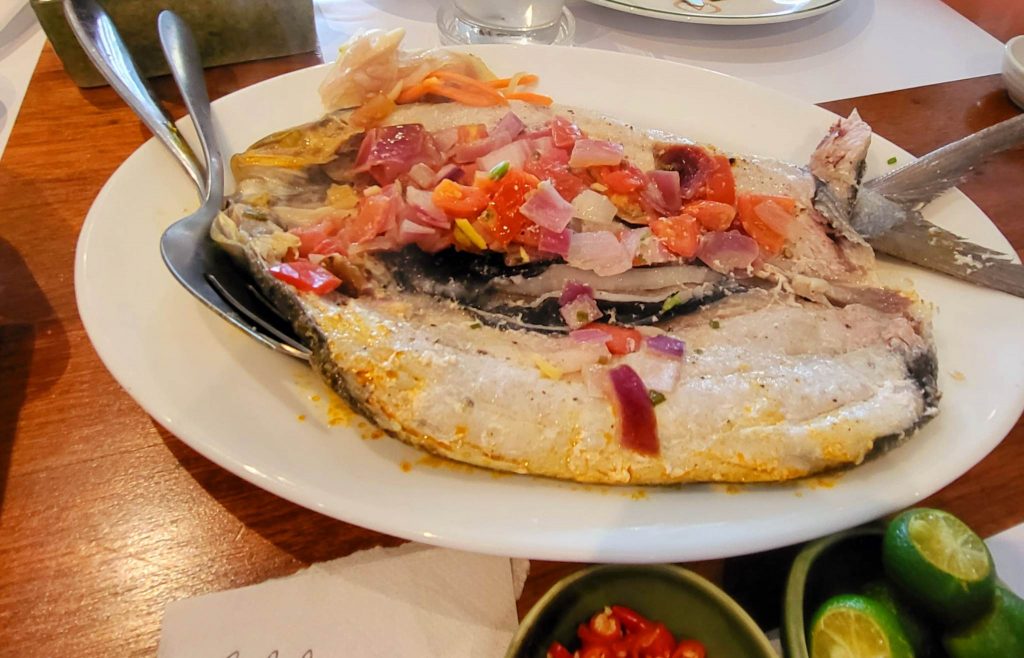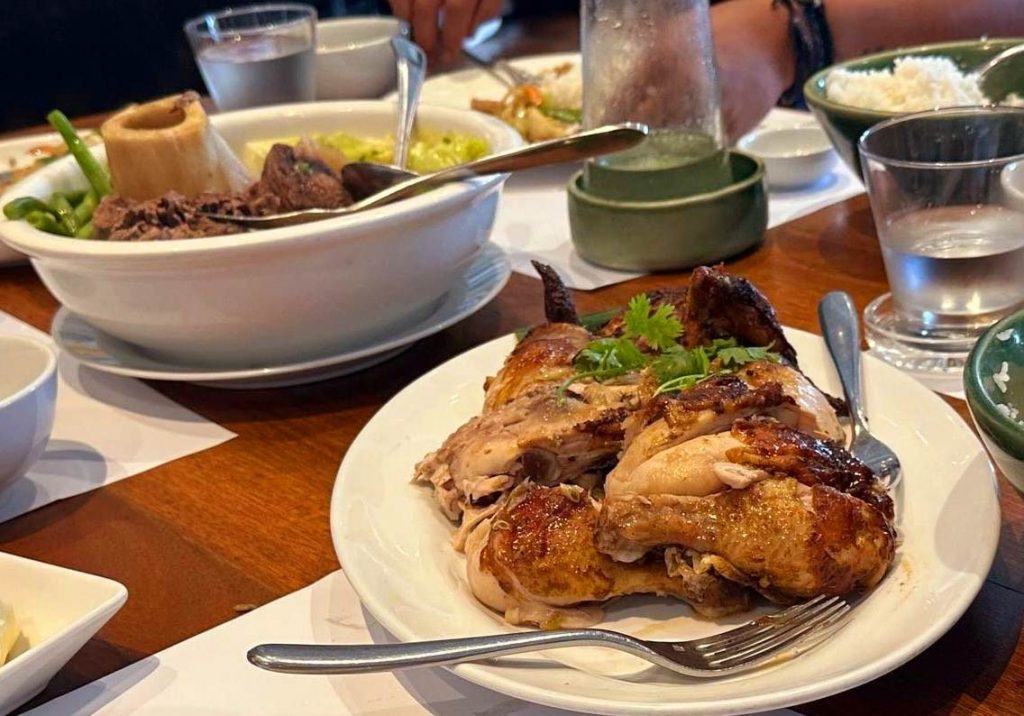 Thereafter, we had to rush to Tagaytay Highlands to meet someone who gladly accommodated us to see the place. However, our stay there was cut short after we have been introduced to a condo being developed in the midlands. We were more interested to see the real estate developments in the highlands and not on the lower portion of the place. So far, it was a good one, but it was quite scary to travel to the highlands, from a steep ascent to pulse-racing descent (up and down the hills)!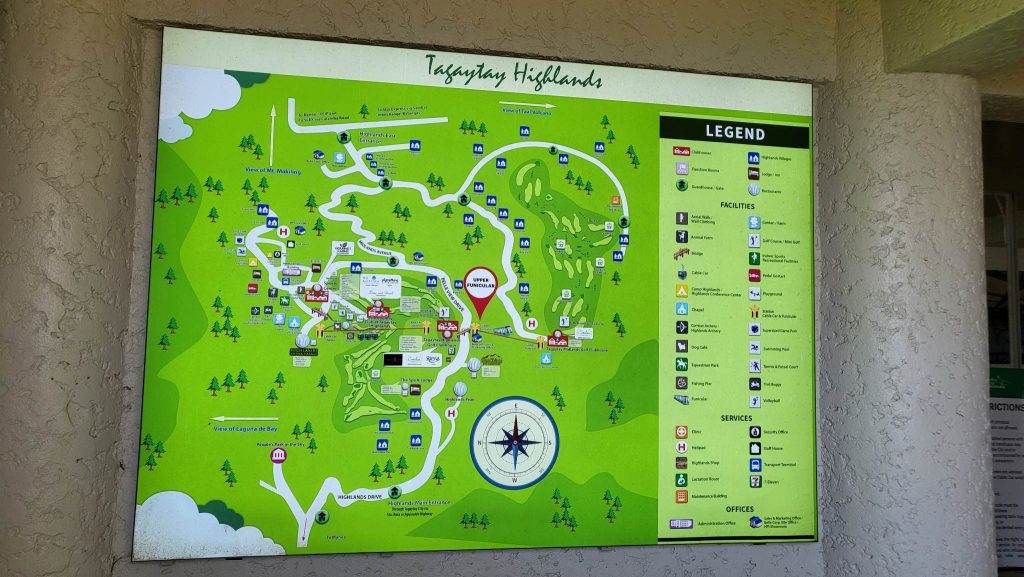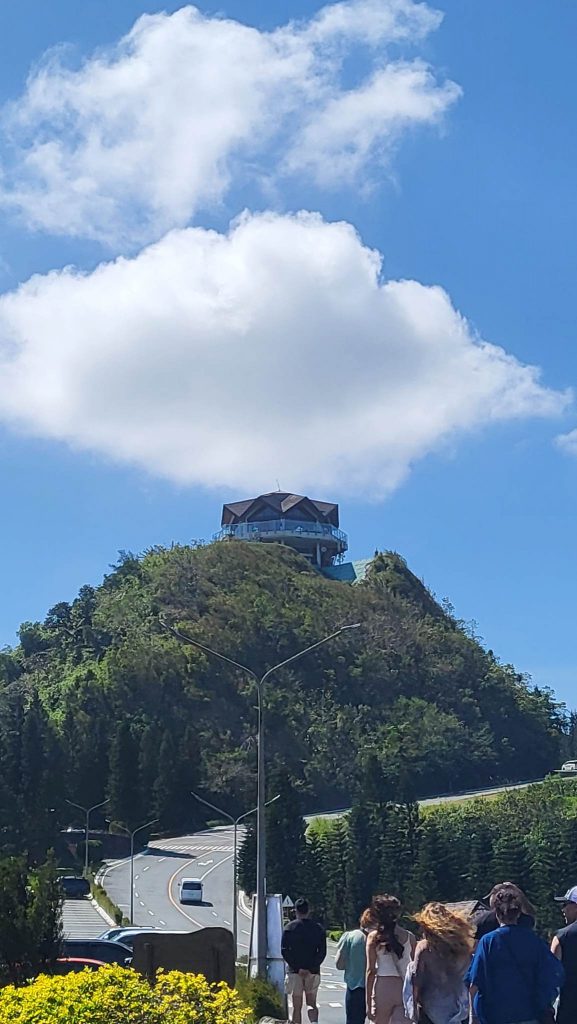 Till next blog, guys, on Tagaytay Highlands, Crosswinds, and the hotels where my dearest friend stayed. Just sharing with you all our experience and putting a smile on your faces! Thanks for your time!
Caveat: Photos are for exclusive use of My Useful Tips.