A Friend's One-Day Escapade in Tagaytay: Episode Two (Tagaytay Highlands and Crosswinds)
1. Tagaytay Highlands
After enjoying a sumptuous meal at Balay Dako, we hurried to Tagaytay Highlands to meet someone who invited us to check out new developments in the area. Due to the heavy traffic, it took us around half an hour to reach our destination. Traversing this private mountain hideaway was quite challenging as we went up and down the winding roads, from steep ascents to pulse-racing descents, adventuring the hilly slope! As a result, we concluded that living in the Highlands would require either an experienced owner-driver or prospective not-so-young investors (e.g., Gen X and boomers) who intend to make the Highlands their main retirement place but have the means to employ skilled family drivers to drive around the place.
It was not my first time seeing the Highlands; I recalled visiting the place with some friends during its early years of operation. However, during our recent visit, we were greeted by a much-enhanced highlands, with significant aesthetic improvements. Upon entering the gate, we were immediately enthralled by the fascinating and scenic view: curated lush greenery, tall pine trees, and colorful flowering shrubs. The vegetation along the Tagaytay ridge, which overlooks Taal Lake and Volcano, had been planted with towering trees, offering breathtaking views of the surrounding landscape. We knew that it would be a waste of our time not to take the opportunity to see the place in its improved state.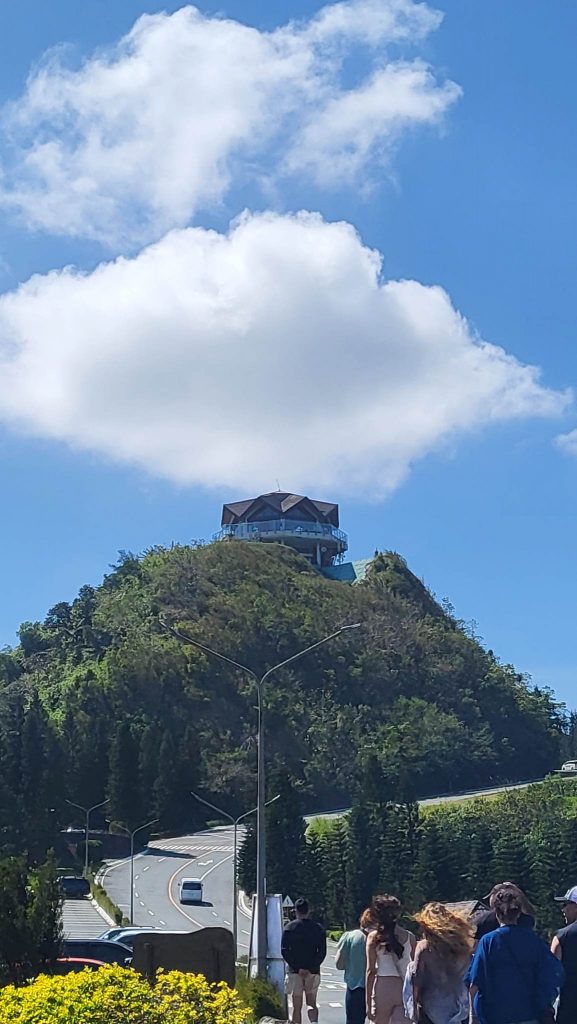 Our exploration though was quite dissatisfying since what was presented to us was the midlands area, which did not interest us. While the facilities of the highlands (except for the golf area, which midlands and greenlands have their own) can be accessed and enjoyed by every resident of the place, midlands buildings consist more of condominium and townhome units that are not as attractive to potential buyers looking for investment opportunities in the area. In contrast, the highlands offer log/wood cabins coupled with glass and stone architecture, as well as contemporary ranch houses, which are more appealing options.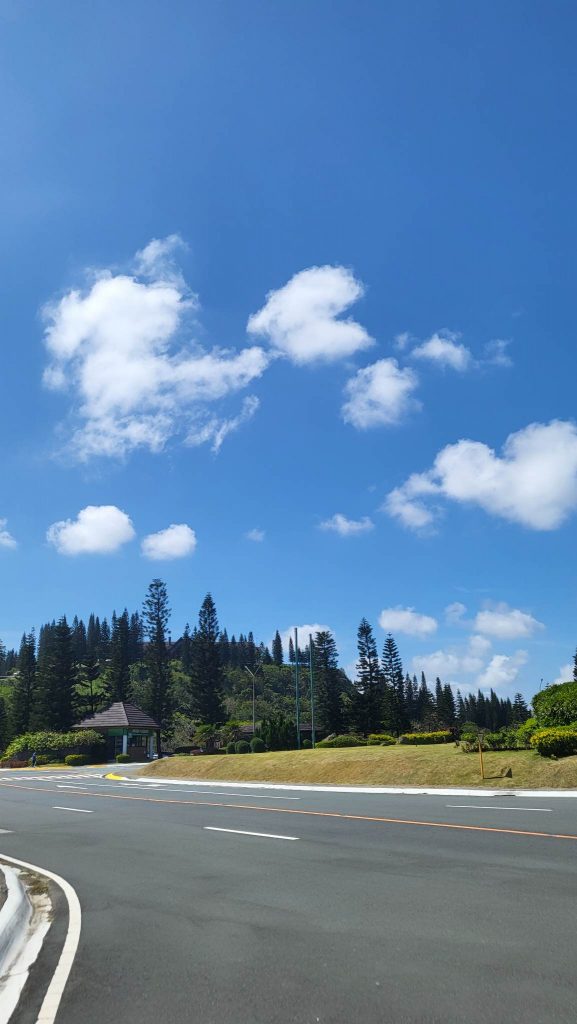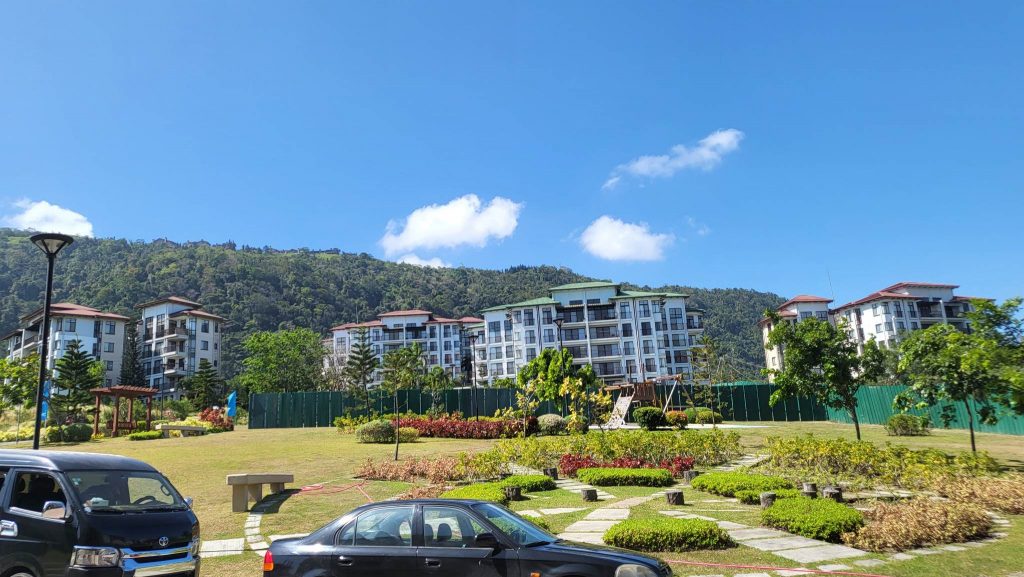 Nevertheless, if you are looking for a potentially lucrative long-term investment in Tagaytay, we would still recommend the Highlands due to its proximity to Metro Manila, stunning views, and exclusive privileges that make it an attractive investment option. However, it's important to consider other contributing factors such as current real estate market trends, the property's resale value, its potential for future development in the area, and certain financial implications (such as risks, including natural calamities-earthquakes, etc., and taxes) before investing large sums of money to purchase the property.
2. Crosswinds
Since we still had other places to explore and errands to run, we left the Highlands and proceeded to Crosswinds, which is another lucrative hideaway and a potential investment. While both places have a warm and cozy vibe with rustic charm yet modern feel, Crosswinds is more known for its Switzerland-inspired houses, resembling wooden cottages or lodge chalets typical of the Alpine region in Europe. Additionally, Crosswinds has more cafes and restaurants accessible and ready for potential investors and tourists.
One of the more famous cafes we visited at Crosswinds is called "Napa at Crosswinds," a newly opened cafe inspired by rustic houses in Napa Valley, California. It has a strategic location with instagrammable view of surrounding hills and green pine trees, and offers both indoor and alfresco dining options. However, our plan to taste the food was derailed when we arrived on a weekend and found a long queue outside the restaurant's gate, and another queue inside for orders. We settled for a quick sneak peek and some photo opportunities with the gang!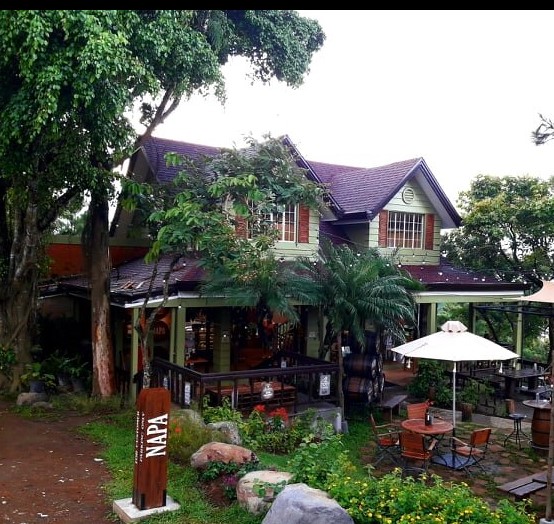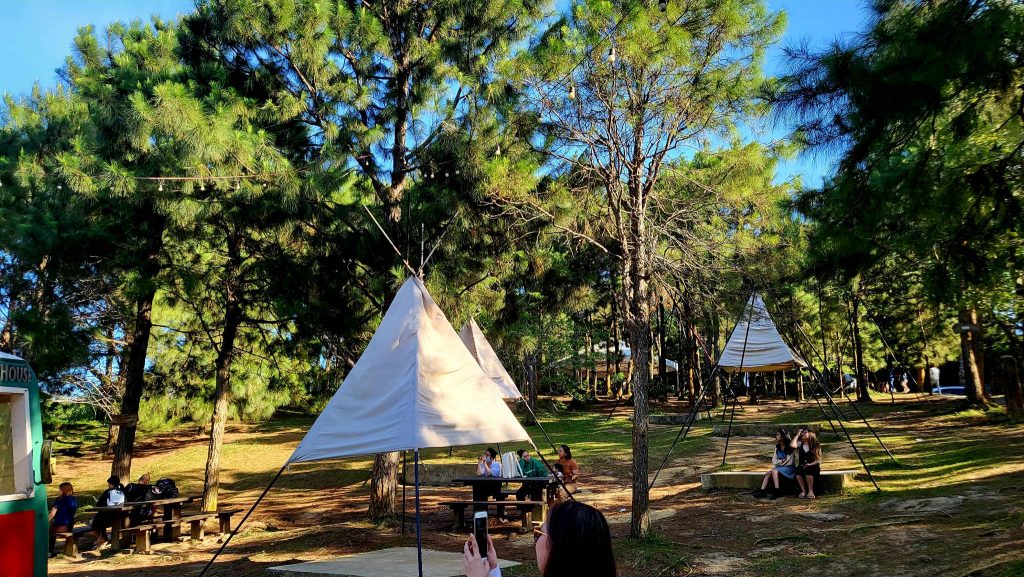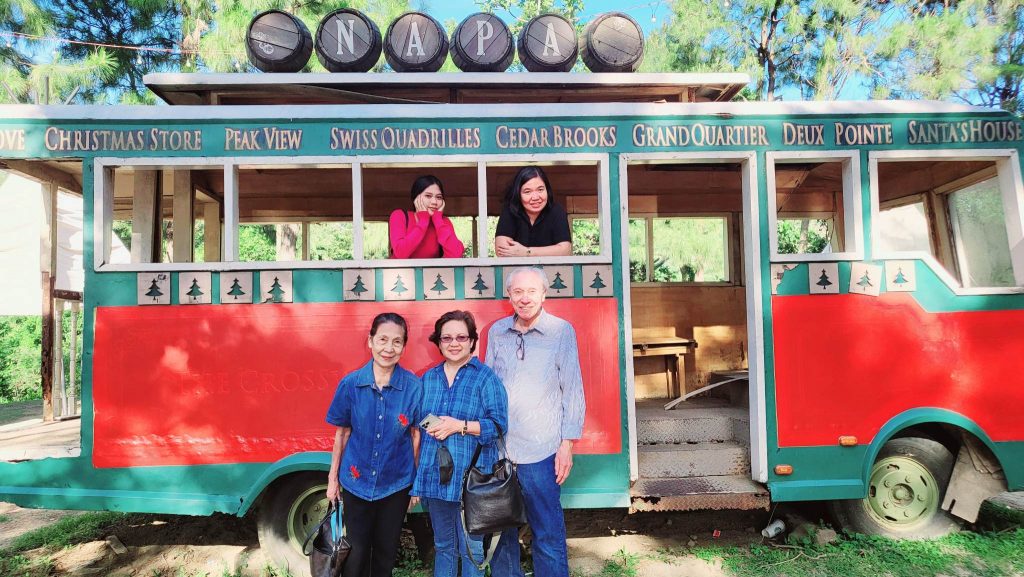 As we were about to leave the premises, we noticed another cafe house, called Coffee Project just located before reaching the gate of Crosswinds. Its instaworthy signage and interior decors are more than enough to attract curious coffee lovers and foodies to the place. Its interiors are great and cozy to hang around. As to the food, it was good but a bit pricey.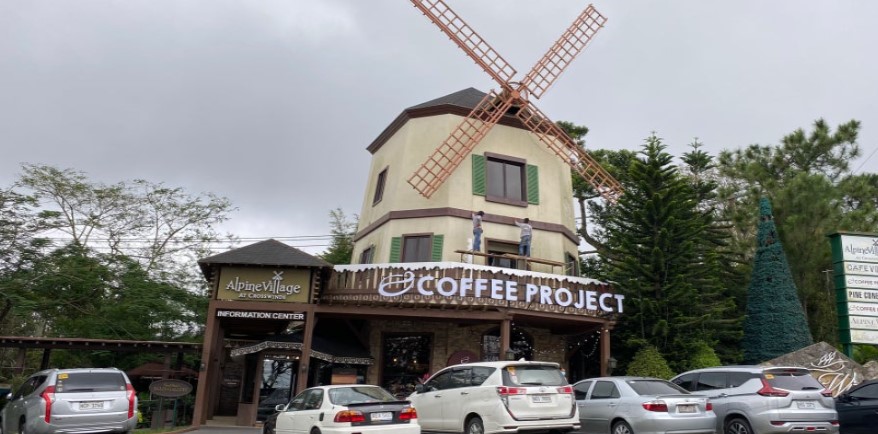 However, when we asked if they had a restroom for personal needs, the staff informed us that their toilets were out of order. This was not satisfactory for a cafe resto (apparently owned by one of Forbes' top billionaires in the Philippines), and it was a significant drawback for us. Consequently, we had to leave and look for another venue that could accommodate our needs. Luckily, we found a restaurant (RSM Tagaytay) with clean powder room and toilets on our way back home and stopped there to buy some food and snacks as well. It was already dusk when we dropped off our friends at Conrad Hotel and we arrived home safe and sound; and had a good night's sleep after a tiring yet fun day of travel!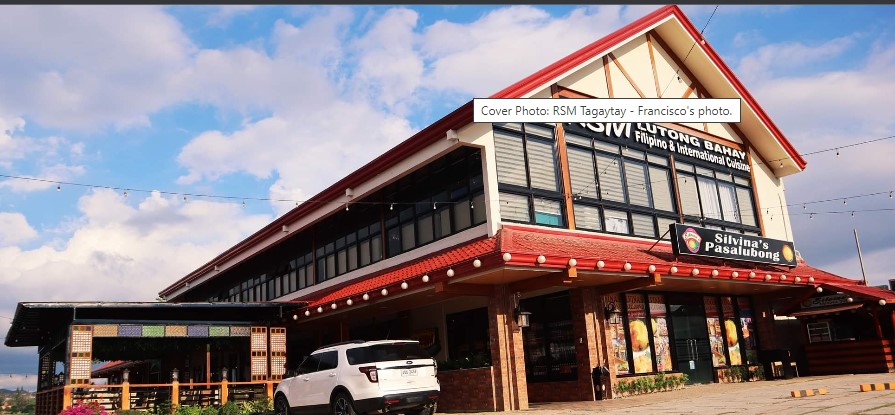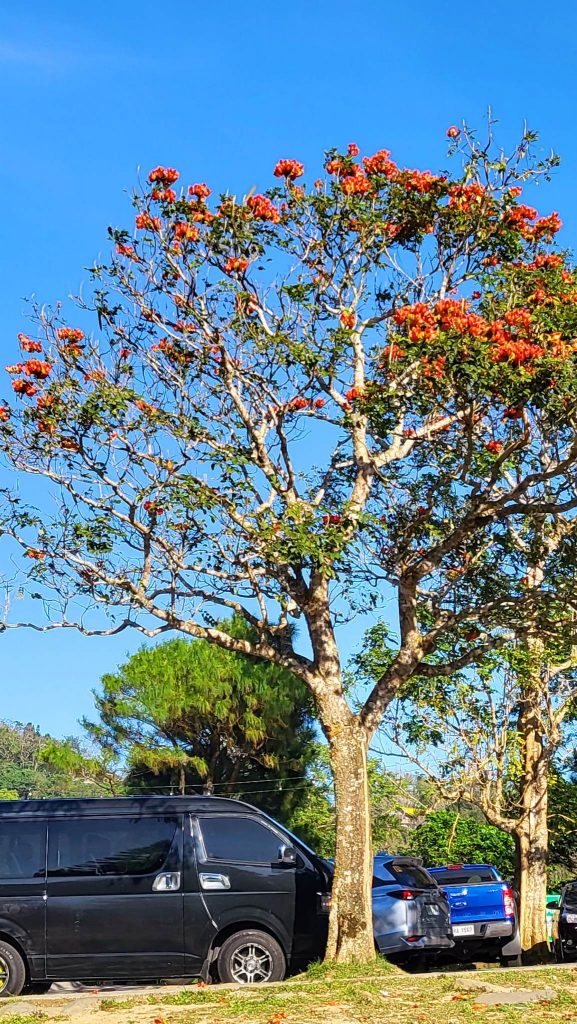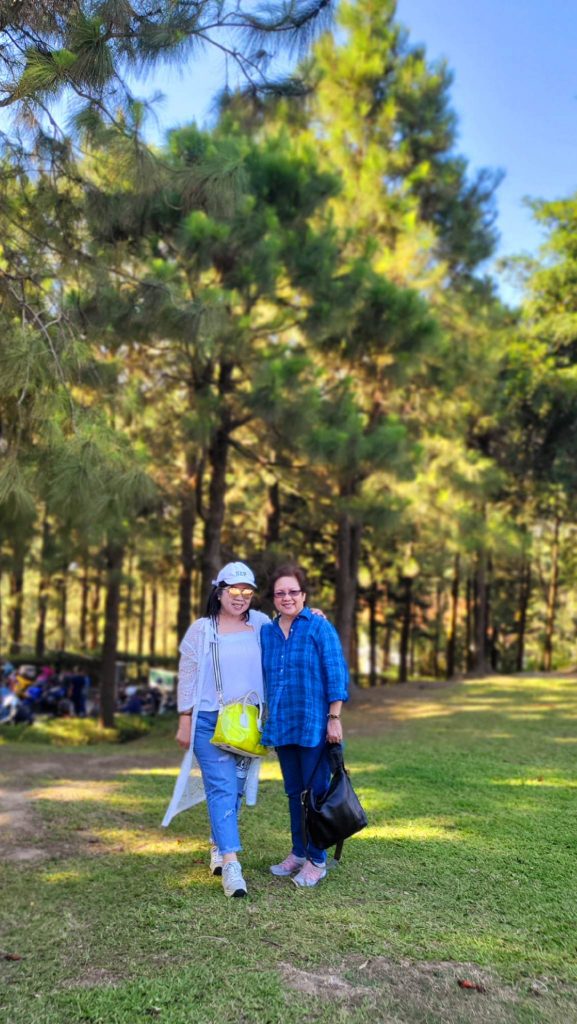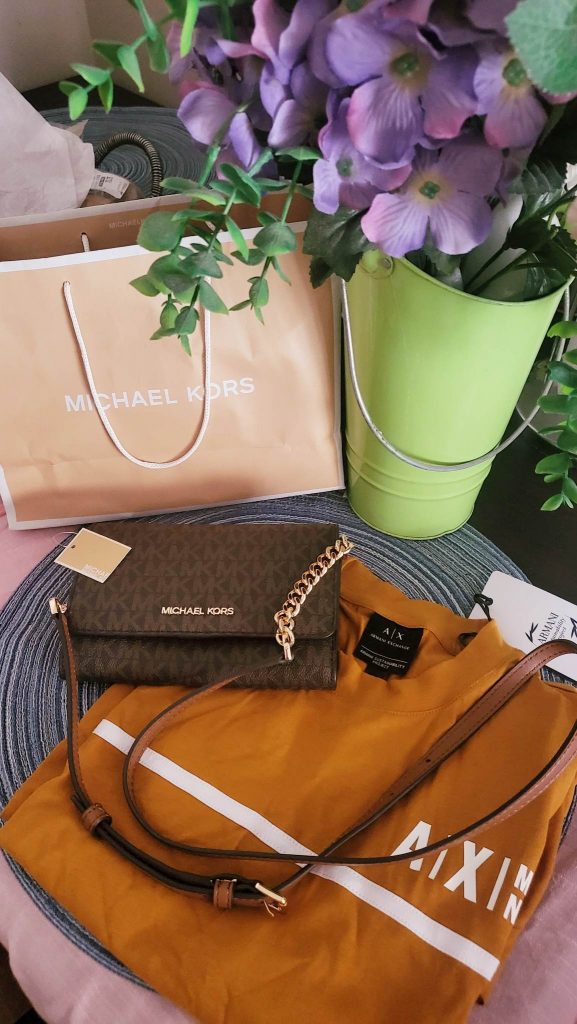 Hope you got some useful tips in this blog. Enjoy!