Earth Hour 2023: A 60-Minute Lights Off Moment
From our humble webplace, we're far from being an avid green activist, but as being part of this world, it is our utmost responsibility to contribute in the humblest way we can to make our planet Earth clean and healthy. Why are we still being reminded about caring the place where we live and its environment? Obviously, we have one Earth which is our home – this is where we live, eat, breathe, raise and enjoy the company with our loved ones. IT MAKES SENSE, right? If children in the lower/primary and middle schools are being taught on these issues, how much more the grown ups! If we care and love this place, its next generations, y/our children's children, we should have the heart to be actively involved even in the little things, such as this Earth Hour.
We may say, oh well, there are high profile organizations like the UN and its affiliates actively handling these matters. But the UN and other groups can only do so much at their level. The initiative should come from us, ordinary citizens, who comprise by the way the bulk of the pie. We have a vital role to play, we are the major stakeholders, and as such our contributions are deemed important.
As early this year, several advocacy groups from both governmental and non-governmental organizations initiated and encouraged people worldwide to take part in the global action to prevent environmental degradation and its adverse impact on our planet Earth. These groups hold yearly celebrations both at the local and international level to inspire worldwide awareness and appreciation of environmental issues.
Today, 25th of March, approximately 7,000 cities from 193 countries commemorated one of the world's largest grassroots environmental movements, the so-called Earth Hour under the auspices of the World Wildlife Fund (WWF). Such event today complemented and kicked-off the forthcoming environment-related events such as the Earth Day in April and the World Environmental Day in June. Several groups succeeded its mission calling all individuals, families and business communities throughout the world to stand up and get involve by turning off their lights for an hour with the end goal of having a sustainable future specifically to fight against climate change. Everyone noc-turn(ed)-al the lights off in response to the said global call, a symbolic way of a commitment to raise awareness about environment-related issues such as climate change.
In the Philippines, President Ferdinand R. Marcos Jr., via a video message published on his blog, encouraged everyone to participate in the observance of Earth Hour to lessen the adverse effects of climate change. His official residence, Malacanang Palace, and certain government run offices/buildings have joined the switching off for 60 minutes non-essential lights as part of its participation to save and give Mother Nature an hour "to breathe". He reminded everyone that joining this kind of advocacy will help, in a way, the protection and preservation of our only home, Mother Earth.
WWF-Philippines organizers together with the Quezon City Government collaborated to celebrate Earth Hour 2023 at the Quezon Memorial Circle. The city government switched off the lights of the pylon at the Quezon Memorial Circle and other city government-run buildings for an hour, signifying its commitment to push for climate justice and climate action to provide a livable and quality community for everyone.
Note that based on on United Nations Environment Programme's (UNEP) yearbook, there are cumulative effects of the degradation of the ecosystems, the over exploitation of natural resources, cost of climate change, and the economic and human loss because of conflicts and disasters. Another effect as espoused in another report is the endangerment of the lives of certain plants and animals mainly due to forest reduction, pollution and hunting activities. As technology improves, the more the problem on pollution would be hard to resolve. Those of us living in the metropolis can attest that pollution has become a problematic area to handle with. Some of us may be aware that there are some industrial companies which may be guilty in releasing dangerous levels of chemicals, oil, garbage, and sewage into the atmosphere, not to mention littering and landfills. All these keep polluting the land, oceans, rivers and seas and if not eradicated and prevented, we might all end up extinct!
In terms of our spiritual responsibility, God has given us the task to "act as stewards of his creation" – to care for, manage, oversee and protect all that He owns. Pope Francis, in his encyclical Laudato Si', appeals to every person on this planet for an "inclusive dialogue" relative to the future of our planet, on how "to care for the natural environment and all its people". St. Francis of Assisi reminds us "that our common home is like a sister with whom we share our life and a beautiful mother who opens her arms to embrace us". What a beautiful world, such an honor and privilege to live here! We should be grateful for this.
In My Useful Tips's previous blog on Earth Hour, the photo of UK's Houses of Parliament and the Big Ben were its featured photos. They did turn the lights off. Today, the Malacanang Palace, the Philippines' President's official residence and office, did keep its commitment to stop, slow down and dedicate a 60 minute light off moment to help our planet Earth breathe and heal anew!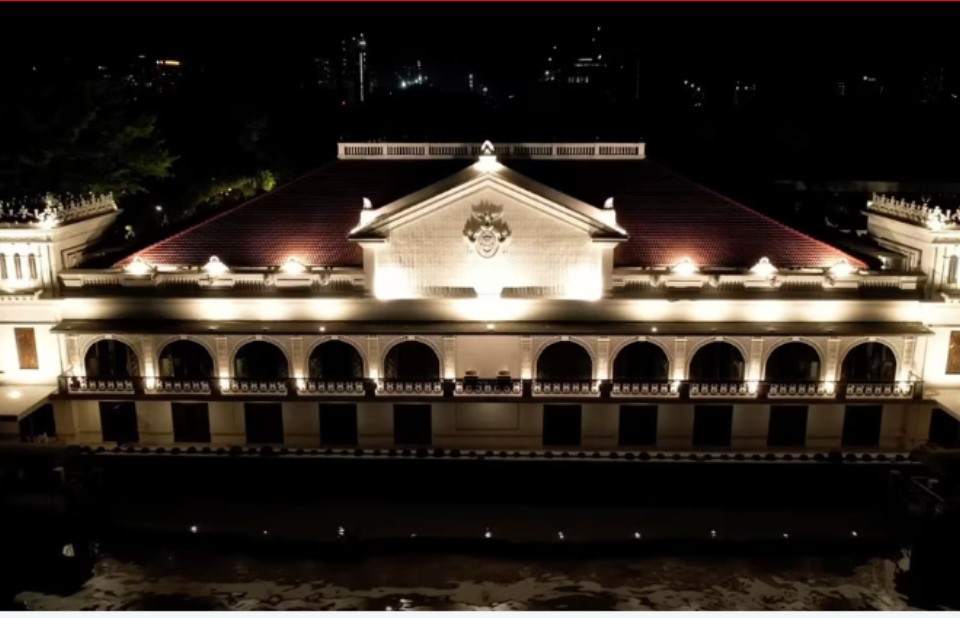 In our humble abode, we switched off non-essential lights, turned off tv and smart phones, and even the ACs for an hour – and even beyond! Did you?
Thanks and may God bless us all.
Fact:
Did you know that Earth Day was first launched in the 70's in the U.S. (while Earth Hour in 2007) basically calling all the people worldwide to be mindful of the protection and conservation of our planet Earth and its environment.
ctto: Thanks for the photos.