Fall and Winter seasons of the year are entirely separate and distinct from each other. Fall is sort of a prelude to winter. It provides everyone living in temperate climates an opportunity to prepare for the coldest time of the year.

In the U.S. for instance, people would start changing their wardrobes, storing their summer clothes and dusting off their boxes of old and relatively new but unused winter clothing. Some older people who can afford to move to warmer places would opt to spend winter time in the said places, whereas those who have no choice for lack of affluence in life, have to struggle and learn to adapt to the situation.

The same situation happens in plants and animals. They have have their own way of planning and saving for the "rainy days", so to speak. Because of their natural instincts, some animals like birds during fall would start migrating to other warmer places so they can survive. While other animals like the squirrels would remain and hide in any kind of winter shelters with their food which have been gathered during the late summer and fall seasons. Even plants too. In fall season, leaves of most of the trees wither and disappear, leaving only the trunk and branches which are most of the times covered with snow and ice during winter time.

Today, the east coast of U.S.A, experienced an unusually winter-like weather in fall time. It is a rare occurrence as normally snow fall specifically in New York does not happen, especially in the month of October, which is approximately still 2 months away from the first day of winter time which is on December 22nd. This happening may not appear strange to some but for me, there's some sort of a weird feeling. Not sure if you've read my blog in March this year, entitled "The First Taste of Summer in Spring Time….(see link http://www.myusefultips.com/?cat=439), we likewise experienced a summery feeling on the 18th of March, which was still winter based on the 4 seasons' calendar. Thus, for this year alone, we have effectively encountered an early summer and an early winter! What a mere coincidence! An amazing experience indeed!

Nevertheless, I simply loved watching the heavy snow flurries this morning falling down on my umbrella. It was beautiful to look at as they danced gracefully to the tunes of the wind and rain!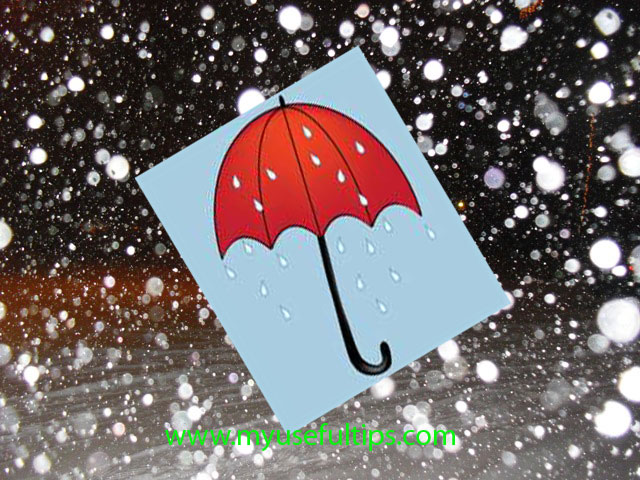 While the snow fall in NYC was pretty friendly, it was a different case in other parts of the east coast which were badly hit by a powerful snow storm.

In any case, for whatever scientific explanations there might be about the said rare occurrences, let's just hope that it yields positive results for all of us.

Based on weather forecasts, the temperature in the days ahead would be normal again, hopefully in its 50s!
Take care everyone and enjoy your Halloween night!