Boracay: Where Beach Fashion Enthusiasts Thrive!
We were billeted in a hotel which is ideally located right in the heart of Boracay's commercial zone. While the shopping center is only a 15-minute walk away, it took us an hour to actually get there as there are lots of small shops and fascinating spots along the way to hop in, selling beach and non-beach apparels, jewelry, coastal crafts and art articles, from authentic to counterfeit items and the so-called Triple A" (a newly coined jargon I've learned from one of the salesgirls). I understand that "Triple A's" are copy cat of branded items, mass-produced but looked exactly the same and made out of a quality raw material. As such, the warning sign of "caveat emptor" or "let the buyer buyer" may have to be observed in some of these interesting places.
For blogging purposes, I got this Ambercombie and Fitch light pink/light blue lounge shorts, made of fine microfiber soft cloth at 5 measly bucks (roughly 200 pesos)! It was bought for several reasons: first, pink color's cool; second, for necessity; third, it was of good quality; fourth, price was great and fifth, fit was "awesomeness"! Believe it or not, even the A&F tag and the logo appeared intricately embroidered, as if it was a real one, in fairness! I just forgot to bring my newly purchased A&F cardigan and shirt at the Ambercombie&Fitch store in New York, for comparison purposes as far as the label and logo are concerned. Nevertheless, it was a good buy, a value for money thing!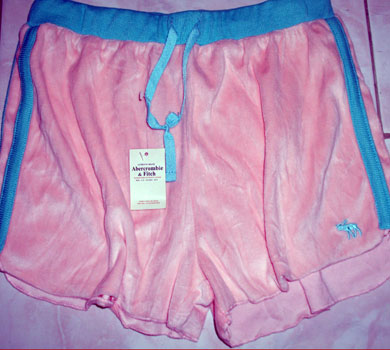 Another beach item which grabbed my interest were various types of beach hats for men and women sold by walking vendors and in small store booths. Unfortunately, I left my cam when I bought this pretty dark pink brim hat with a sash and a ribbon on it. This costs, only $5 bucks (hey, it seemed the $5 bucks was the "d' figure" for that day, huh!) compared to those being sold inside the mall boutiques at higher prices ranging from $6 to $15.00.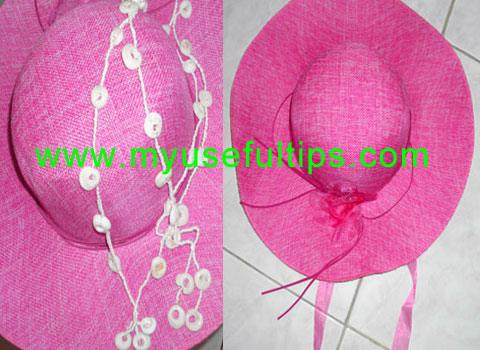 The price mark-up could probably be due to related expenses (e.g. rent, manpower and other utilities). If you happen to see these hats being sold at leading departments stores in fashion capitals in the world (the Harrods in London, Macys in New York or by fashion designers in their respective showrooms), for sure the price tags for the same would be at exorbitant prices. Absolutely, the branded tags on your hat will make it more pricey. The more famous the designer, the higher the tag price!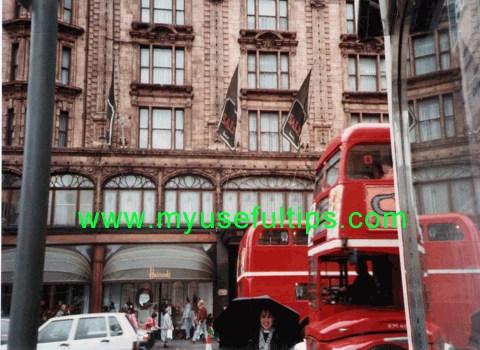 There are several kinds of bags around the area as well . Beach, tote, shoulder, hobo, sequined, shelled bags and even coin purses too, they have it there. The tote printed bag which I got was a bonanza! It was the last piece in the store and so it was given to me at a special price. Probably that was really intended for me! The cotton cloth is a printed batik in purple color with a full silk lining inside. Its handle is a brown round wooden beads; comfy and easy to hold. I think it would be a great gift for someone or I could keep it for myself or probably make money out of it! Anyone interested?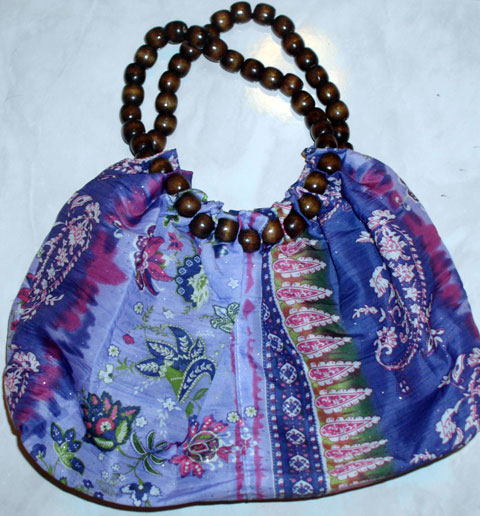 Another one is this cute red body bag which is made of silk cloth and wood decorated with all kinds of shells, beads and sequins. Really rich in embellishment! These are being sold for $7. Wow! For the price and the quality, you can't go wrong. Such great value! There are coin purses and trinkets made of woven abaca materials.  Cute stuff but nothing extraordinary!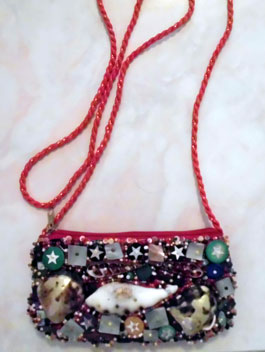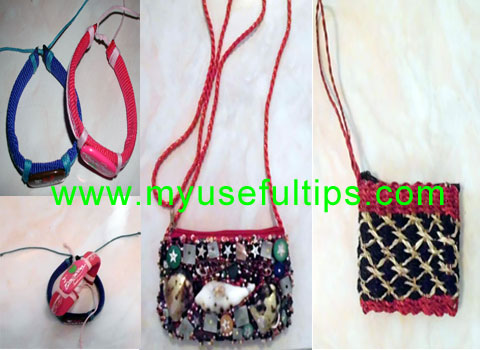 Boracay is for art connoisseurs. Local artists have their own way of showcasing their skills and crafts in painting. It could be on a canvass, or simply in a new shirt, or would you believe even on key chains.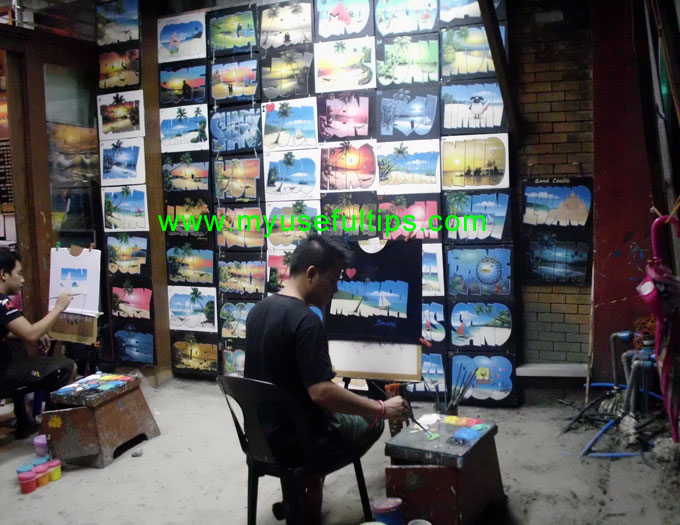 You can have it personalized, with designs to your specifications. This shirt below is a simple one, but the "sun" was embossed for stunning clarity. Did you notice that? Love it!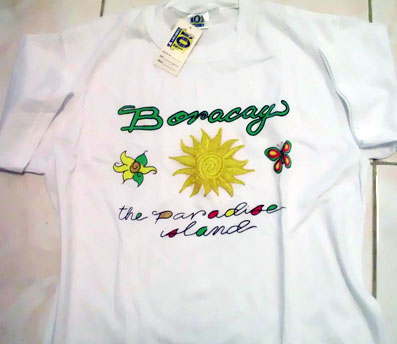 Beach sandals, sneakers, flip-flops, and slippers abound in the area. Notable ones were those made in Brazil: Havaianas and Ipanema. However, the locally made footwear brand "Sandugo" was almost everywhere and I thought this brand could go a long way!
Oh, if you're a fan of swim and beach wears, I have seen crazy-cute ones but the rest were just too sexy and daring for my taste. They have a run down of the latest and the trendiest styles that you can wear. I am not really a swim wear buff, so I didn't get one. Fine for my tapering wallet!
While the day was mostly spent for walking and walking and window shopping, it was worth doing. My legs and feet didn't feel tired because I enjoyed the variety the place could offer, the fresh air, and the little things I acquired during the day! Just like any other fashion enthusiasts, I happen to love to window shop! The Boracay mall and the stalls along the shore is now one of my favorite places to find unique and one of a kind vintage treasures.  And I think it would be yours too!
My next blog about Boracay would be quite intriguing.  Keep coming back guys!