DepEd New Normal Blended Learning: SSJB Readies For It!
For School Year 2020-2021, about 23.2 million students from both public and private schools have already enrolled according to the Department of Education (DepEd). The School Year is set to start on October 5 (originally it was August 24), which is a month from today. The said adjustment in the School Year is the Government's response to the health crisis due to the Covid19 pandemic and to provide the School administration and teachers ample time to prepare the needed logistical requirements.
Based on DepEd's memorandum, public and private schools will adopt a blended/distance learning involving a mix of online distance learning, modular distance learning, and TV/Radio-based Instruction. The rationale for this is basically to protect the incoming students by restricting their movements and keeping them out from school grounds (which is considered as one of the breeding grounds for spreading contagious viruses). Likewise, DepEd reported that according to a survey conducted, most parents preferred the modular learning system as an alternative to face-to-face classes. Ensuring the safety of the pupils/students during this time of pandemic is the top most priority of the Government and the Schools as well.
The School of St. John Bosco of Calumpang (SSJB) (Liliw, Laguna) is ready to implement the new normal way of educating its students, in response to Deped's directive. While DepEd has set an official date of opening classes on the 5th of October, SSJB however will advance the start of its classes on September 2 (just a week from now).
SSJB management, teachers and parents have agreed to utilize the modular way of learning in line with DepEd's memorandum. SSJB students will have their own textbooks printed and published by FNB Educational, Inc., an authorized educational publishing company in the Philippines. Parents prefer that their children be given textbooks and they have agreed to acquire the said textbooks at their own expense (Kudos to the parents!). The teaching/learning mechanics in SSJB will involve the following:
Teachers will prepare the lesson plans and printed modules for the day as well as questionnaires which will be distributed to the parents or guardians of students;
Parents play a crucial role – they will serve as the guide of their kids in their studies and lessons based on the textbooks and modules, assignments and questionnaires handed over to them by the teachers. During the process, consultations/communications between parents/ students and teachers can be undertaken in the event further clarifications are deemed warranted.
After two days, the modules, notebooks and other materials will be retrieved by the teachers for them to check and evaluate the performance of the students; thereafter, the modules, notes and other related materials will be returned to the parents/students with another set of relevant questionnaires. And this learning process/routine will be done all over again.
While this type of modular method of educating kids could be challenging to SSJB's teachers, parents and students, it was viewed that said method is doable with a little sacrifice from everyone, and ultimately can be productive in the end. The implementation of this learning strategy seems workable considering the friendly environment at SSJB, that is, having a closely knit and family-like school community with teachers and parents cooperating with each other.
As a Catholic missionary school, SSJB will continue to focus not only in academic learning but also in the early development of their spiritual growth, sharing with them the love of Jesus Christ and the Catholic Church mission. SSJB will exert its efforts to impart Christ's good news to these young kids and instill the core values in them, in coordination with the parents.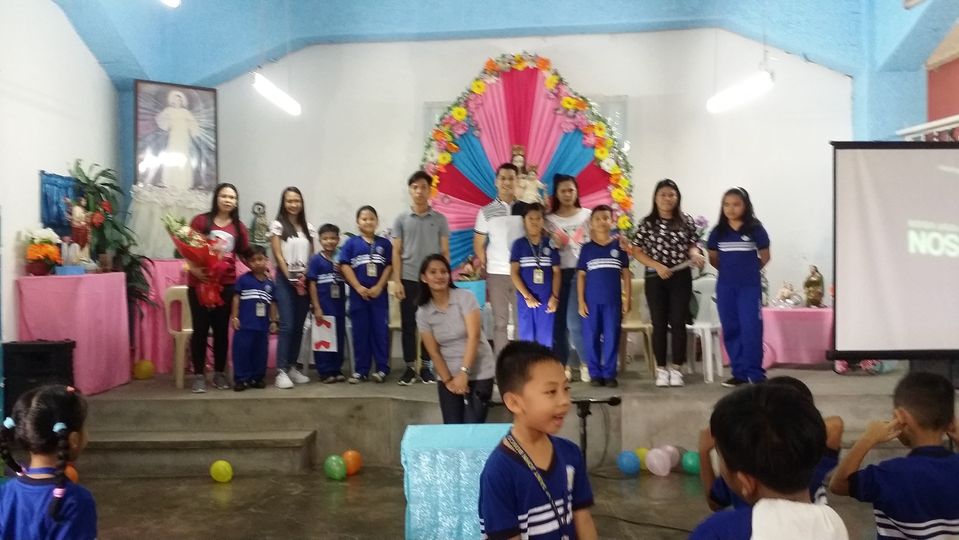 It is unfortunate that about 40% of SSJB students have not been able to enroll this school year for certain reasons. SSJB has previously been helping some students by offering scholarship (full or partial) especially to those who are qualified and deserving and who could not afford to study in a private school, but in view of the uncertain times, SSJB is constrained to do so.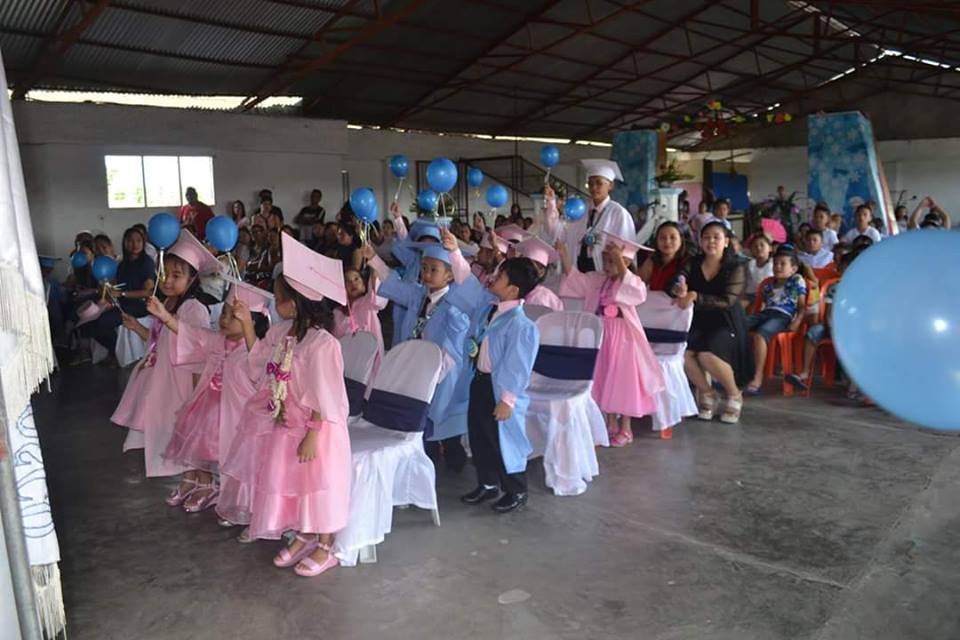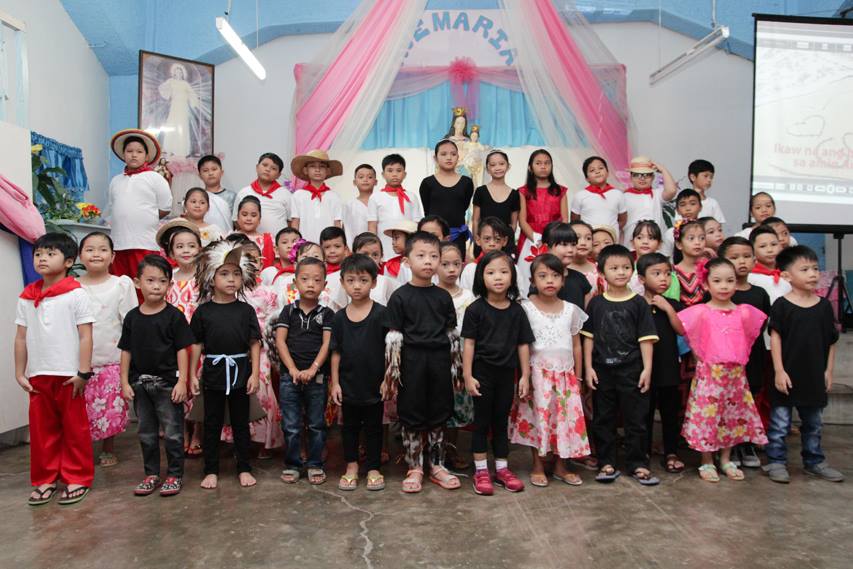 During the learning process, the parents and teachers are enjoined to observe the quarantine requirements and certain personal prevention practices such as handwashing, wearing masks/face shields, if needed, etc.) to help curb the spread of the virus.
May St. John Bosco continue to inspire us to help and love others in need. May Mary Help of Christians intercede in behalf of our prayers. May God grant us the necessary graces we need. May God bless us all. Amen.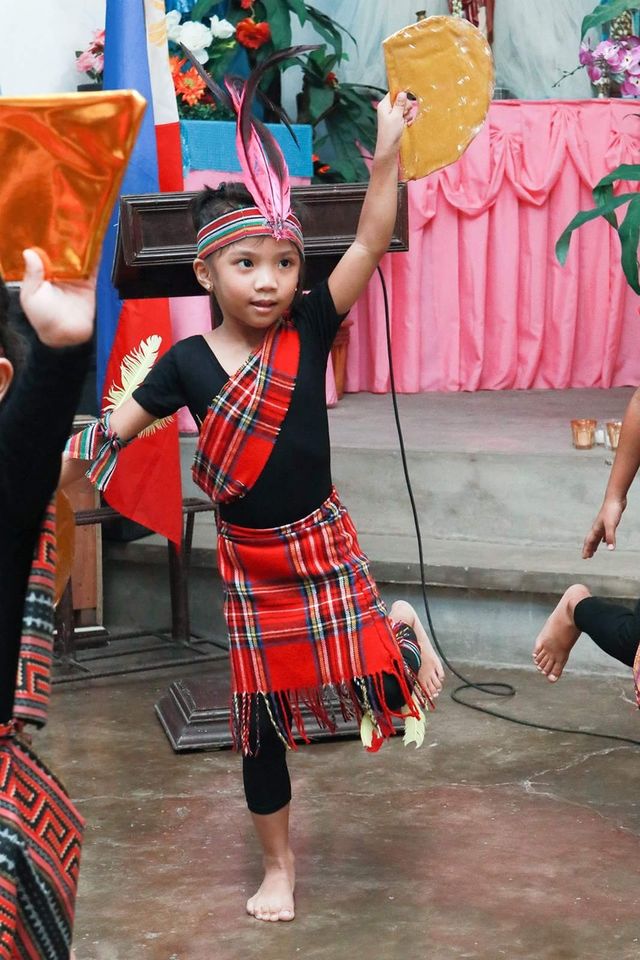 Should you wish to make donations to SSJB, kindly course it through:
The Administrator, School of St. John Bosco, Calumpang, Liliw, Laguna Philippines.
Any amount, big or small, would be greatly appreciated!
Note: SSJB is one Catholic educational institution where we share with our God-given time, talent and blessings. This is one way of giving back and being of service to the community , particularly those in dire need.