Do you know that the month of November is dedicated to the holy souls in purgatory? Probably, some of you may only be aware that the 2nd day of November (after All Saints Day) is the feast day of the holy souls in purgatory, but not for the entire month of November.
I understand that under the Church's culture, the living faithful are enjoined and reminded to pray for the said souls whose sins have already been forgiven before they die but sill have to pass the purgatory to suffer and cleanse their sins before entering Heaven. Our prayers for the dead, especially for the said souls in purgatory are very important. They are in dire need of our help so that their sufferings in purgatory will be shortened and eventually be able to be with God in Heaven forever!
As such, the choir remembered to include a song in the line up which simply fits for the poor souls and was offered to them. The song is entitled, "Hindi Kita Malilimutan" or "I won't (will never) forget you", its literal English translation. It could have other meaning like "How can a mother forget her child", particularly so, that the lyrics of the song mailnly pertain to the strong bond of the mother and child.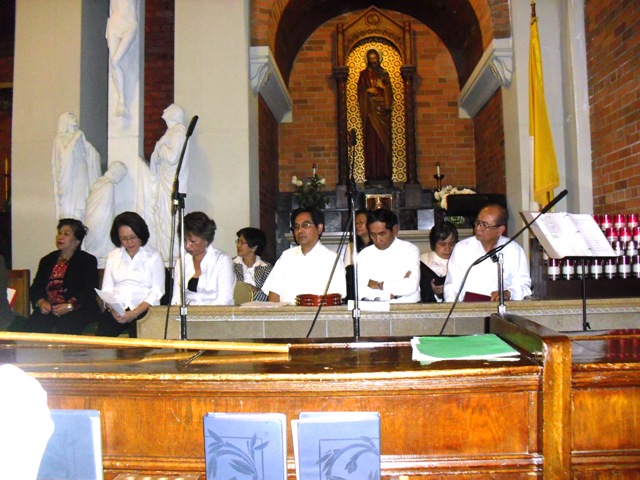 Last Sunday's mass at the Church of the Holy Child Jesus , the HCJ-Fil choir sang said song in the humblest way they could offer, a prayer for the holy souls. Luckily, someone gladly took a video of the choir's version of the song. Mind you, this is the choir's first video presentation and yes, they were candidly not aware of this. Understandably, there are some glitches but for first timers, I would say it turned out pretty good! Awesome guys, you're in You Tube now! Here, take a look, listen….and learn from it too!