In view of the difficulties that most of us are facing these trying times, one way of making Easter more meaningful and memorable to children, is by celebrating it in a non-traditional way. Gathering and telling them the story about Jesus' Resurrection, with a 30-minute movie animation on the subject as part of the presentation can be explored. In so doing, the kids would be able to understand pretty well why and what happened to Jesus during His last days on earth. There are a bunch of DVDs and CD's for kids available in the market. Just make sure that what you get is the most appropriate for young ones. One example is the movie, entitled "He Is Risen", like this one.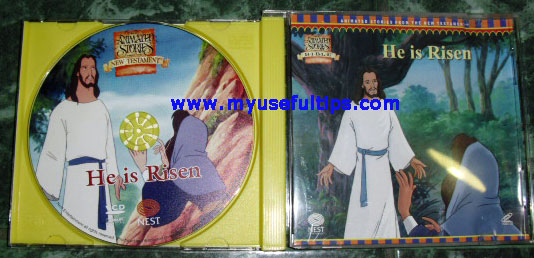 After watching the said Easter movie, treat them with a light afternoon snack for that extra boost of energy and thereafter assign an Easter Bunny mascot to distribute some goodies as part of the treat. As an e-friendly alternative for "plastic egg" hunting activities, you can hold an Easter card-making fun contest and whoever makes the best will bag the top prize. But of course, all of them shall receive something in return. Easter greeting card making is more educational and at the same time a means of forming the values of the kids at a young age. Making and giving away signature cards (wherein construction papers, markers, crayons are the only materials needed) to brighten the day of someone on Easter, like their parents or their loved ones, are some of the activities worth considering.
Take a peek at what the kids did for their Lenten and Easter promises. Some of them promised to be a good girl, to leave videogames (maybe during school days), not to fight with their brothers even if the latter are still mean to them, to help their parents in the household chores and more.
Wow, awesome kids! Enjoy and Happy Easter to one and all!