The Value of Everything: Valedictory Address
I would like to share with you  excerpts of the Valedictory Address authored by someone who holds dear to my heart! I thought what he prepared was something worth sharing and could serve as inspiration to those facing difficult challenges in life (during this time of Covid19 pandemic), most especially the newly graduates who are currently on the lookout for work.  The said address is entitled, "The Value of Everything".  The objective of the speech was to inspire his colleagues, the  youth, and likewise a reminder for each of us to "wake up" and eventually "make up" our minds that material things are not essential to achieving lifelong peace and happiness.
"The Value of Everything"
"In behalf of the graduating students, I would like to take this opportunity to thank (….)  for providing us with excellent education and genuine support.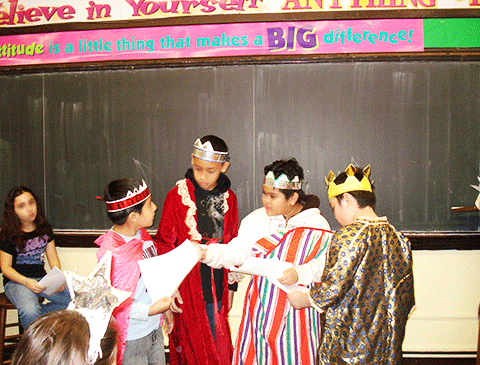 The most memorable experience that I had …….was the opportunity to meet a lot of other students – foreign and local – each of whom had his or her own aspiration in life.  Although we belonged to different cultures we shared the same vision and conviction to make this world a better place to live in. During our spare time or on our way home (while on the subway), we would engage in discussing our assignments, our teachers, our lives, the current economic crisis, and our careers after graduation.  Some of them were quite pessimistic about the job scenario that was unfolding because of the economic crisis, yet some of us would insist that there's more to life than finding a job after graduation — not that they would not find a job but that they could do better than that.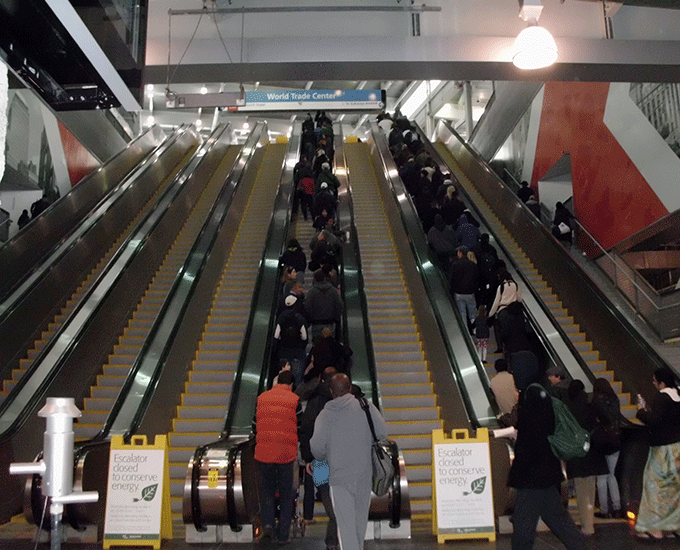 Today, we graduates should feel proud for we have surpassed a challenging path in our lives, and we should take this occasion to thank those who have supported us in reaching this far: our family, our friends, our teachers, and our God. We also have to thank ourselves for enduring those trying times.
But this graduation is a mere gateway to further challenges. There's a lot more to do.
I therefore would like to delve briefly on what we value in life and how a clearer understanding of it can shape not just our lives but also the society in which we live. I would beg you to listen to the thoughts that my mind whispers whenever the meaning of life strikes my curiosity.  I am not going to say new things. I would just remind each of us of what we learned during our freshman year of what we can do to make our society better.
A thing becomes worthless or valuable depending on its state. A bottle of mineral water is practically worthless until somebody drinks it.  A piece of bread given to a needy is mightier than a bar of gold exchanged for illegal drugs. A special minute spent with a loved one is more valuable than an hour spent on a flimsy film. A split second was what Michael Phelps needed to complete a new world record.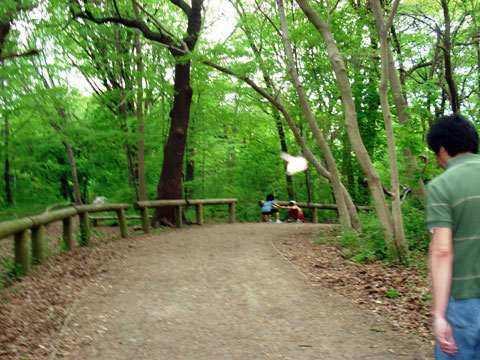 (the author of the Valedictory address while strolling through the Forest Park in NYC, one summer day)
For many, success is measured by money. The more money you have, the more successful you are. But money is just a thing, and its value is relative.  A beggar who spends his $10 to feed his family is richer than  a man who saves money for the sake of saving money. Money is worthless until you spend it the right way. You become rich not because you have a lot of money, you become rich because you use your money the right way.
My fellow graduates. Let's fight to find that high-paying job. Let's fight to become rich and famous. But let's remember that true success is not just about money nor fame. True success lies beneath the value that we make out of  the things that we have.
My fellow graduates, let's discover our true values. Let's be worthy. Let's blaze a trail for ourselves, for our family, for the needy, for the hungry, for the society. We will succeed.  We have to…for the society needs us.
Congratulations to all of us!"
_____________
Incidentally, the author of this Valedictory Address was also named as the Alumnus of the Year and was conferred the Special Achievement/Academic Excellence Award in his field!  Almighty God, Thank you so much!
p.s. Republished article.