MUTC Attitude of Gratitude: Calme Scented Candles
There were times in our lives where we have encountered acts of kindness and good deeds from loved ones, kin and friends or from random people. It is both amazing, fulfilling and a great feeling when we are able to do good things to others and when we receive any form of appreciation no matter how small or big it is. It is truly a humbling experience to see good-natured and positive people sharing what they have, showing their skills and expertise and following their passion to achieve desired goals. These kinds of people deserve recognition and best wishes for them to thrive, endure and prosper in a very competitive environment particularly during this pandemic.
Lately, My Useful Tips (MUTC) got this package from its cuzin Calme Scented Candles (Calme) containing some of its hot items and "bestsellers" for the former to try on. Calme is in the business which produces innovative, high-quality and environment-friendly candle products which not only serves as decors to home spaces but are also advantageous to one's physical and emotional well being: improves sleep habits, stimulates minds and energizes body, among others. Calme's candles, specifically the dyes that are being utilized, which are about over 40 in various hues, are made from organic wax. Its flat braided cotton wicks are so special that when lighted, it's "smokeless" and has an "even, steady burn".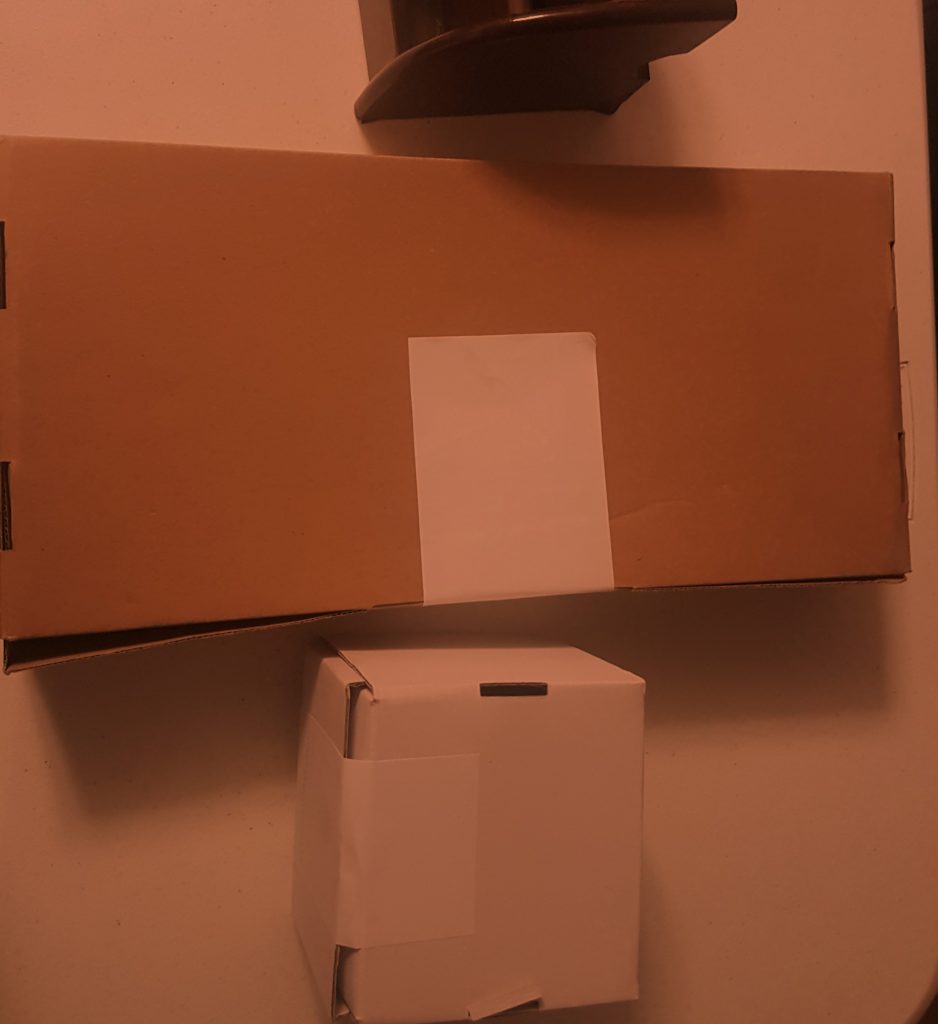 One of Calme's awesome salient features is that its candles are in various colors (in bold and soft pastels), sizes and shapes, and in some cases customizing the candles in accord with the customers' preferences. Its candles are sometimes placed in unique and beautiful tin can, porcelain, fine bone china or even presented in its own naked-self which are all a great and a luxury treat to everyone especially during this upcoming Christmas and holiday seasons. One of the greatest treats one can give to oneself is beautifying his or her home by adding Calme's candles to make the ambiance feels and looks more like a grand palace one can dream of! Calme's luxury unique candles evoke pleasant feelings and emotions when infused with various scents of organic oils and natural scents of lavenders, bamboos, and the like.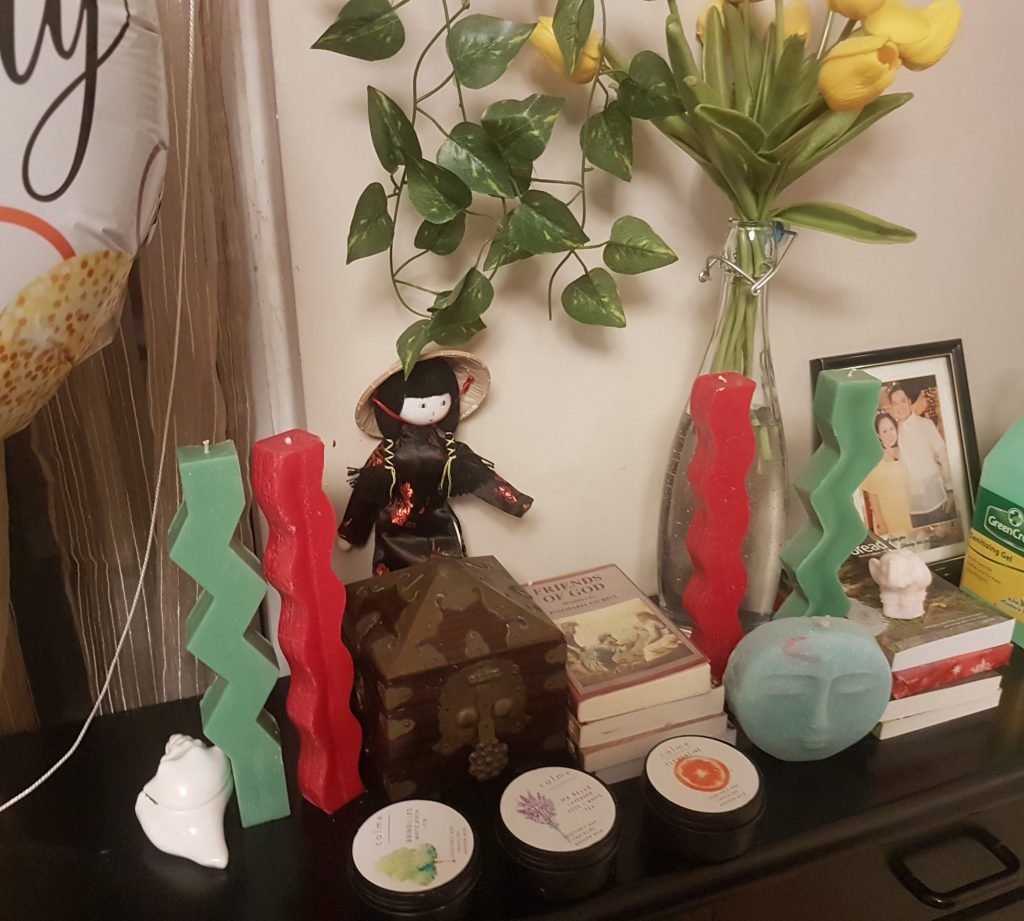 One of the favorite stress-free "moments" of the owner of Calme is "conversations over dinner entertaining, having family and friends for drinks, lighting a few candles make for a vibey, relaxing evening. You can elevate a one pot meal to something worthy lingering over", she further mused. She is inviting us all to create a warm and intimate dining table with Calme's Wave and Zed Tapers, which now has an improved burn time of 5+ hours, these candles will add a touch of whimsy to your home. Apart from the "brindilles", another latest addition to the brand is their crystal pillar set and sun face in dreamy, calming teal. MUTC can attest to this: Indeed, it is simply gorgeous!"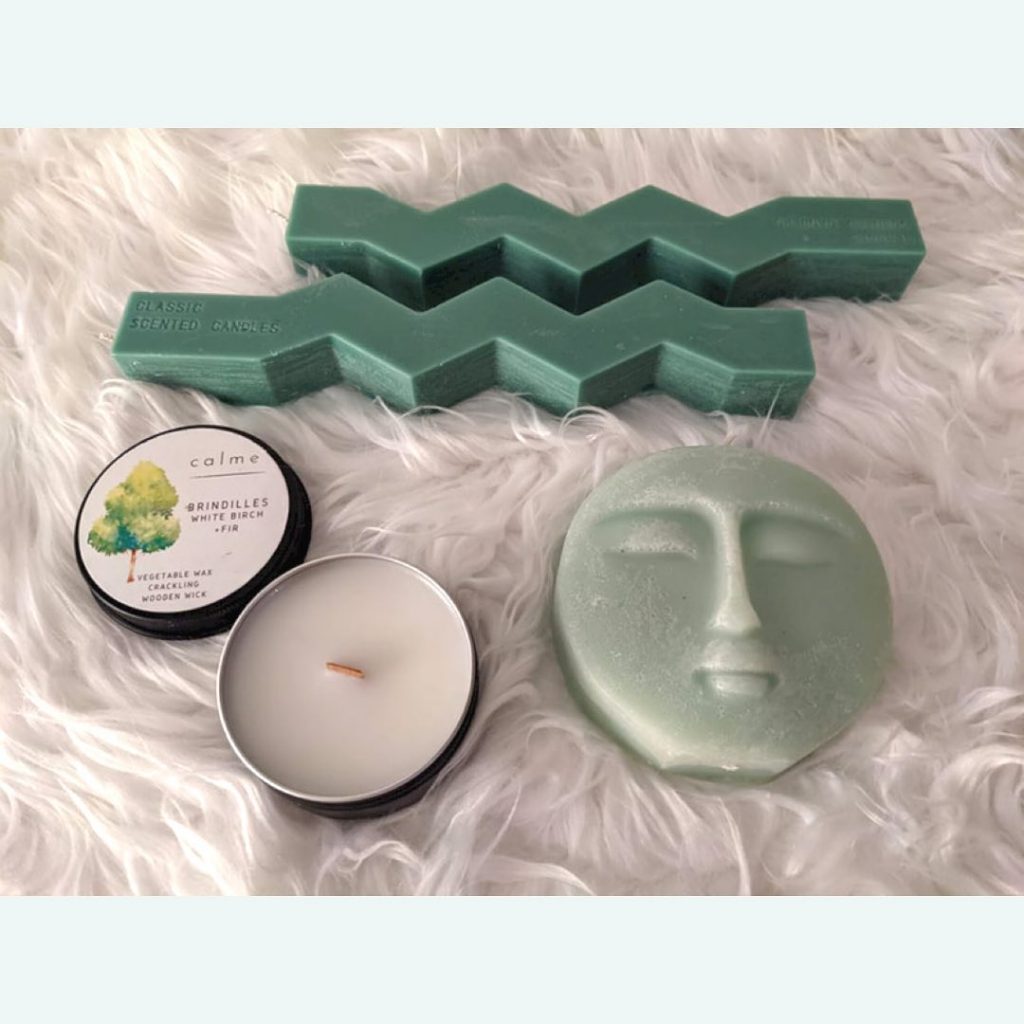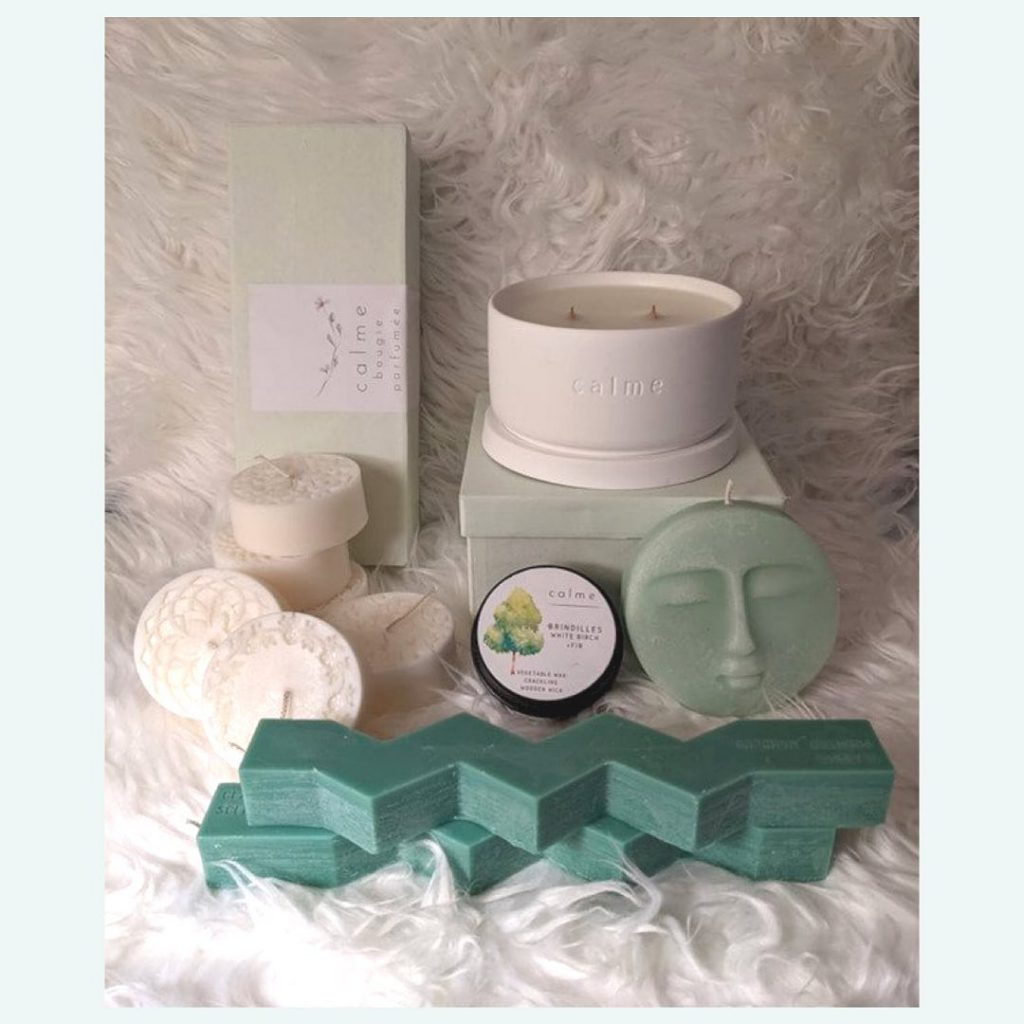 Should you wish to see the finished products and eventually order for your home and for presents to your loved ones and friends this holiday season, please feel free to check or DM them on their social media pages (Facebook and Instagram) at Calme Scented Candles to find out more.
Here are some of the photos of the candles that MUTC got from Calme. Incidentally, the fine bone china lamp shade converted into a plant vase that is featured in one of the photos are made of another cuzin company CSM Philippines that locally manufactures porcelain bone china, a kind of porcelain that is finer and daintier than the regular one. Their clients who are mostly from Europe, United States, Japan, Australia, Singapore, Malaysia and Hongkong kept on patronizing their products because of the high-quality craftmanship.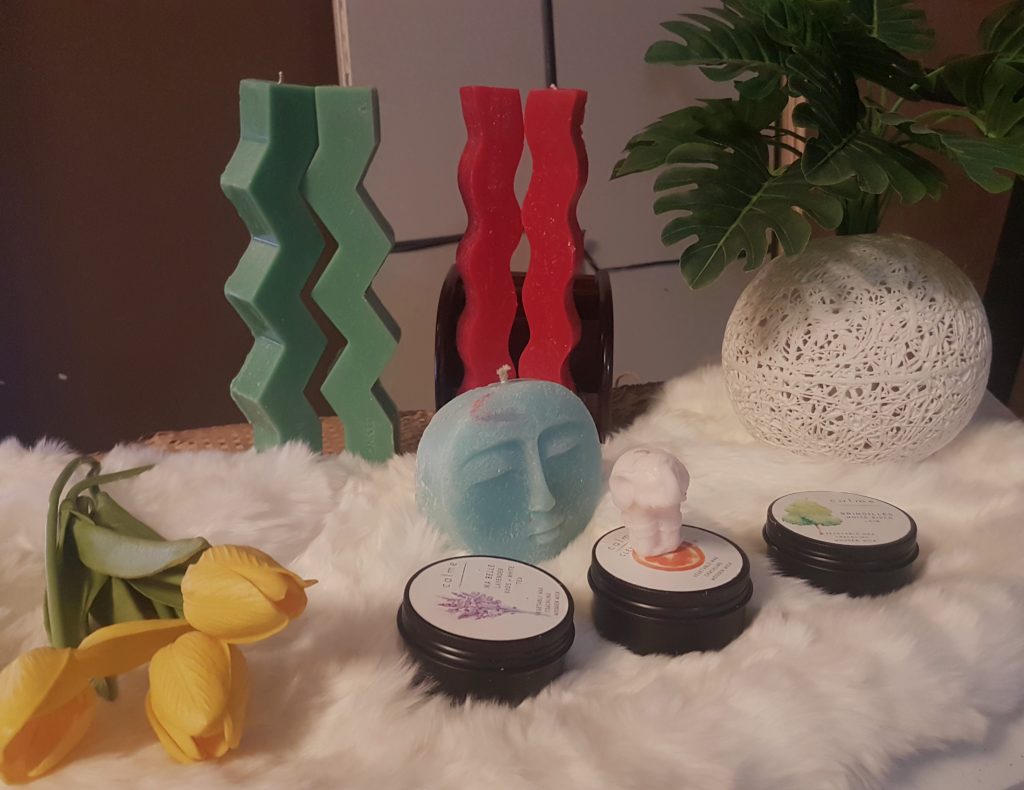 Going back to the attitude of gratitude-thingy, definitely shouting about the acts of kindness of people to us in return would be the best thing! There is no need to spend time and think of random acts of kindness, we just have to do it!
Let's be kind to one another. It is a good thing. An ounce of kindness will provide us wonder and awe and will brighten and cheer up one's spirit, particularly during these trying times, when people are so preoccupied with anything, and where as if nobody cares. SMILE, GOD loves us all!