Rebuilding Lives After "Yolanda": The Third Year
Three years ago (November 8, 2013), one of my sisters whose family is based in Tacloban City experienced the wrath of Super Typhoon Yolanda (a.k.a "Haiyan") coupled with an unexpected vicious storm surge, leaving tens of thousands homeless, more than 6 thousand people killed and several properties destroyed. Everyone was in anxiety and panic mode at that time, hoping and praying that nobody was harmed.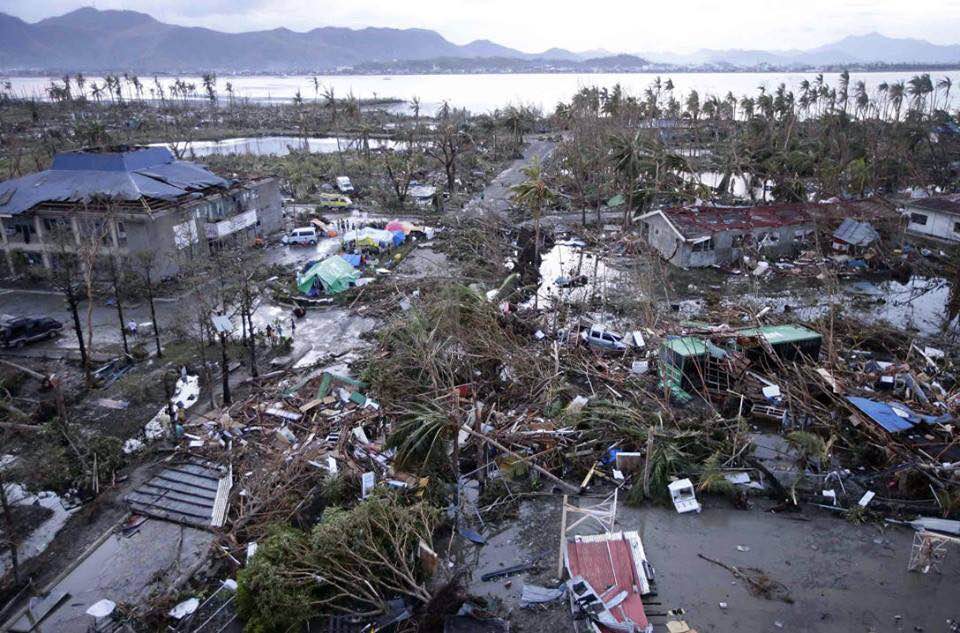 While my sister's house in Tacloban wasn't badly hit by the storm, their weekend staycation beach house located in a place in Samar (where Tacloban Airport can be viewed from afar) was completely washed into the sea, just leaving its concrete stairs which served as the landmark after the wrath. All of the neighboring seafront structures have all been swept away and torn apart, not just that of my sister's. Luckily, their family was not in said beach house when the typhoon hit the place.  It was so strong that even the plants and trees which have been standing there for years (jack fruits, coconut and palm trees as well as the different kinds of orchids) were uprooted by the tsunami like mighty waves and were washed away into the sea due to the storm surge.
Months after the typhoon, my sister and members of the family were able to accept and cope with the unfortunate fate they've suffered. Just like some of the residents, they simply had to heal and rebuild their wounded lives, reconstruct their home in the city (but not anymore the beach house) and rely on their own feet from whatever available resources in order to move on and re-start for a better tomorrow. It was good that they were able to save for the "rainy days", enough for the needed reconstruction and to make use of what was left. They didn't wait for funding assistance from certain agencies, they just have to do it on their own. Despite this challenge, they were still fortunate for what happened to them compared to others who had encountered catastrophic tales of the devastating storm.
Yes, how about the rest who lack or have nothing to utilize for rebuilding lives? Who will help those whose livelihood (fishing and farming) have been affected, those whose employment have been cut short due to the calamity and those who have no one to turn to? Sure, there were foreign governments and large non-government organizations (NGOs), here and abroad, which were generous to help them such as the Philippine Red Cross, UNICEF, USAid, UKAid, among others. But these organizations can only do so much for a certain period of time. They can't be there to feed these people permanently and build shelters for all. The Government has to have its share of the help, in fact should have the bulk of the share.
Latest report from the current DSWD Secretary Judy Taguiwalo showed "EMERGENCY" Shelter Assistance (ESA) from the Government due to some cases of irregularities and non-compliance. Seriously, THREE YEARS? The very word "emergency" connotes "urgency" and that should have been given to survivors the soonest possible time or months after the typhoon. What was the previous administration doing then? And while some were able to receive the said cash assistance from Government, it could never be sufficient for their daily needs for a long period of time. What's P30,000 (roughly $625.00) or P10,000 ($208.00) for a family of 3 or 4? It will probably last for a month or 2! It won't lift them out of poverty in an instant.
Whether or not financial assistance and dole-outs have been extended  to Leyte/Samar residents, it would have been appropriate if the Government focused more  on something sustainable and strengthened the affected communities' resiliency, specifically resource-based livelihood through provision of livelihood related cash grants. The Government may have undertaken and reported livelihood activities being done in other places (Iloilo and Cebu) hit by the typhoon but there were still reported affected residents in Tacloban and Samar (which was the most severely battered by the typhoon) who have not been able to go back to their normal lives. These grants could have been used for the conduct of livelihood related activities and provide start-up capital to ensure that Yolanda affected communities especially those in need for them to  be able to start a new life and  regain economic stability.
When President Duterte and his cabinet visited Tacloban today on its third anniversary, they were not pleased with what they saw. There were unfinished businesses yet to be done, e.g shelter, water, sanitation, etc. The President eventually instructed the Government point man for rehabilitation to finish the business by December this year. That may require lots of best efforts, but the job is not impossible to undertake if funds and other resources are still available. This frustrating situation likewise stared the Vice-President right in the face. As the report indicated, she "lamented the slow pace of rehabilitation efforts, stating that of the total houses that needs to be built, only 10% have been completed (as opposed to his running mate Presidential candidate Mar Roxas pronouncement during one of the Presidential debates that rehabilitation was 93% complete).
Some survivors of Yolanda's wrath may have been able to stand up again and some have not. In one of the places in Samar, Basey a small town (just 30 minutes from Tacloban) located in the southwest part of Samar island was one of the gravely hit areas.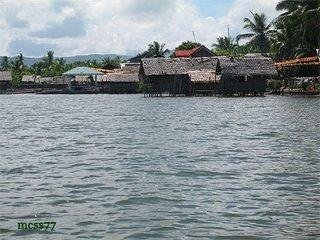 Just like other survivors, the people in Basey had suffered physical, psychological, and economic damage. But the people have been cooperative and generous, their way of helping and serving the people and the community which they are all part of.  Some of their townmates currently based abroad with the help of private organizations (in coordination with local government) contributed and donated sums of money to rebuild and reconstruct some of their town's famous landscapes such as school buildings, church and the people's park.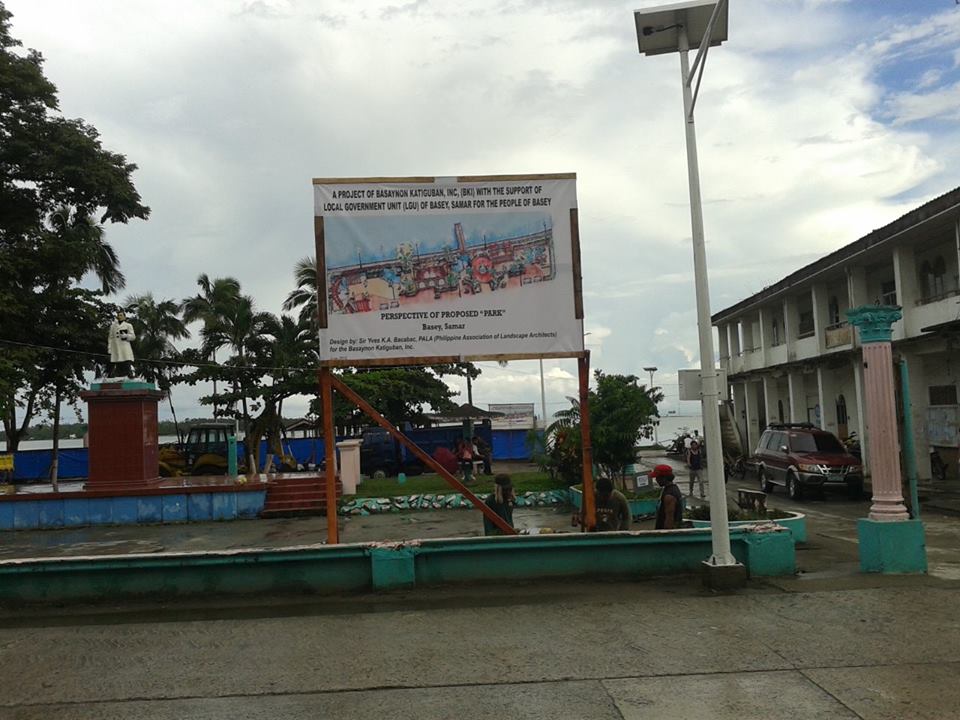 Basey residents whose other livelihood is mat weaving apart from fishing and farming were able to stitch their lives back  after a year by weaving colorful and decorative mats, bags and the like, selling them like hot cakes in the market. This kind of livelihood of activities need to be supported by Government.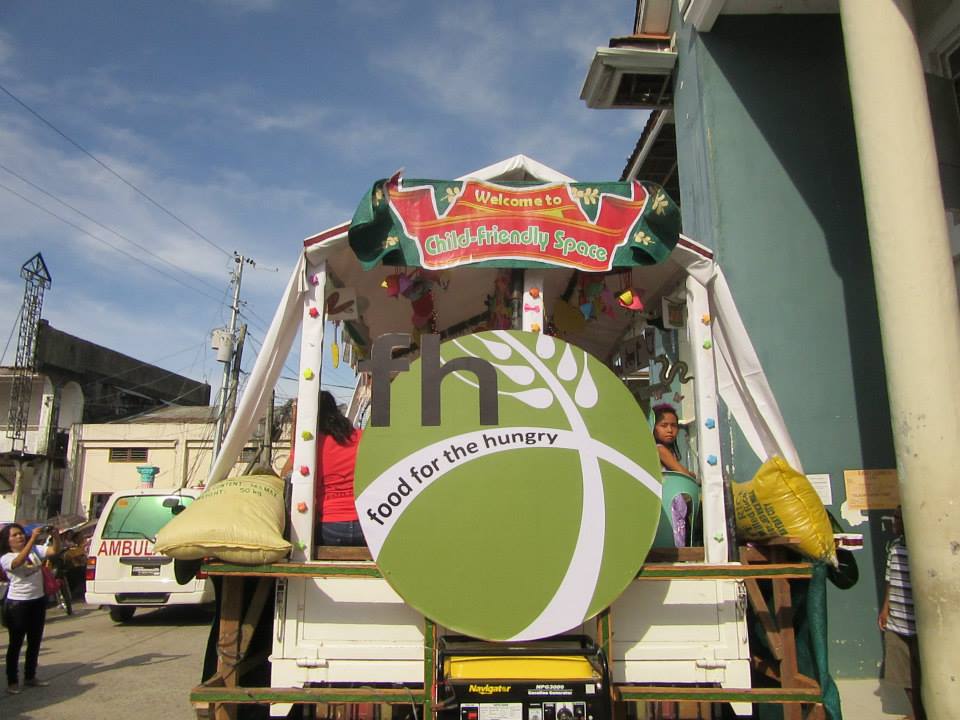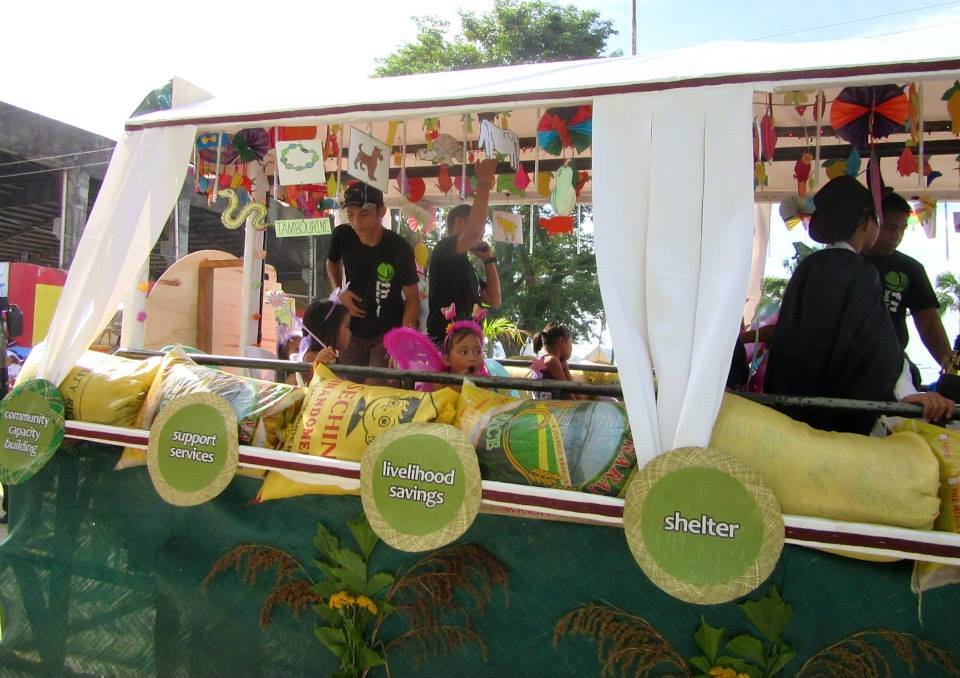 As the reality of the survivors' experiences have been unfolded once again in its third year, it became obvious that the wrath of "Yolanda" was something that all of us can learn. It opened our eyes to certain fields of concern (e.g. climate change, etc.) but also made us reflect on what is more relevant in life.
My thoughts and prayers for the families who lost their loved ones. Let perpetual light shine upon the souls of those who perished in the typhoon. May they rest in peace. Amen.
(featured photos: cto)