The French Open 2021 Finals: Guardian Angel Intervenes!
We were watching on tv last night the Fench Open (also known as Roland Garros) men's tennis finals of Novak Djokovic of Serbia and Stephanos Tsitsipas of Greece at the Stade Roland-Garros in Paris, France. Djokovic, born in 1987, is more than a decade older than Tsitsipas (1998), quite a challenge for the former actually. One female viewer who was obviously rooting for the 20-year old player even commented that Djokovic looked like a "little old man" next to the fit, shoulder-length curly-haired, good looking "Greek god, Tsitsipas".
The first two sets of the match were not favorable to Djokovic as he was definitely outplayed by the younger, confident and enthusiastic Tsitsipas. Of course, we were frustrated with the outcome of the said sets, but with the third set starting to favor Novac, my hubby thought the rest of the sets will continue to make the Greek's challenge fall apart (just what happened in his previous match with Rafael Nadal and Lorenzo Musetti). And he was right! After Djokovic composed himself during the break at his locker room, he made a notable comeback, recovered from the earlier deficits, and the game was never quite the same!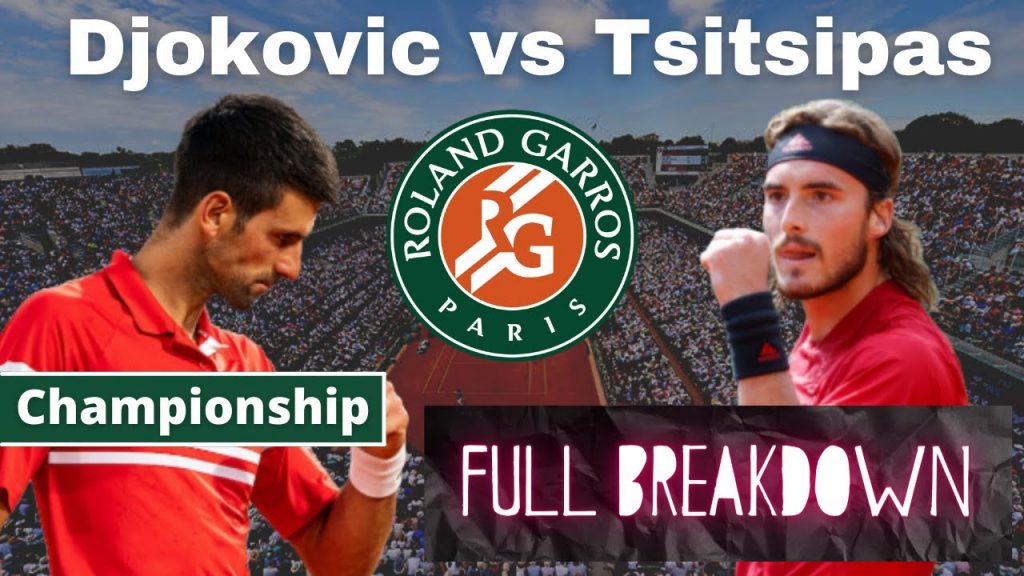 In the end, Djokovic won vs. Tsitsipas in an epic five-set match, 6-7 (6-8), 2-6, 6-3, 6-2, 6-4 for the men's singles title at the 2021 French Open, and because of this, he likewise coveted his 19th Grand Slam title!
One worthnoting statement that struck me most was Djokovic mention about guardian angel during the interview: "I told myself I can do it, encouraged myself". "I strongly started to repeat the inside of my mind tried to live it with my entire being." "My guardian angels are there. I have my special corner. It's a secret. I can't reveal the secret. It's been working for me pretty well," he said.
We can safely assume that in his locker room, Djokovic has a special corner (a sacred space) where he can lift up his intentions to God, sincerely expressing his emotions in prayer through the intercession of his guardian angel. Our guardian angels serve as messengers of God here on earth and if we believe in the power of prayer, if we have faith in our guardian angels, there is nothing impossible with God. All of us, including athletes, can talk to our guardian angels for guidance and support. This, we thought what made all the difference in this match: the spiritual aspect of it played a vital role (apart from the physical, emotional, and mental preparedness for the game) for Djokovic's victory. Who knows the young boy, among the crowd, cheering for and motivating him to stay calm and never give up, was one of his guardian angels?
In this game, Djokovic's guardian angel certainly intervened, the result of which made him fresher and stronger to end the game successfully. In fairness to both players, their endurance level are amazing and up to the max. What a final tennis match! (A useful tip for Young Gen players (including StephanosT): Seek the help of your guardian angels prior to the game, no harm in doing that.
(Note: This blog is dedicated to my father (who is now in God's Kingdom. Amen) who used to play lawn tennis in his hometown and even received trophies for playing it good (small-time rural tournament) during his prime days.)
Incidentally, my hubby who happens to be a tennis enthusiast, can manage to watch final games even in the wee hours of the day! lol
Happy Father's Day in advance to all the Fathers in the whole wide world!
ctto: for the photos. Thanks!