Back in my home country, I hardly experience  the so-called "line dancing" perhaps due to the nature of my previous work and the lack of time for extracurricular activities.
I was relatively new in the U.S. when line dance (LD) was introduced to me by a hometown-mate at a festival. I wasn't pretty much attracted to it at first because I didn't have the drive in knowing it just then. It is not that I don't have the knack for dancing, as a matter of fact at some point in my younger days, I get to be invited  in dance troupes. It is also worth noting that I came from a place where merry making, dancing and singing are quite known and considered as an integral part of people's social life, regardless of age, status, gender, profession and the like. Some of the professional ones even excel on this and at a world class level!
It took a couple of years for me to appreciate the dance and finally nailed it to a "T". As they say, LD is ubiquitous, it's ever-present, always performed in any party or gathering here in the U.S.. I get the chance to see it wherever I go, be it in fellowships,  weddings,  birthdays,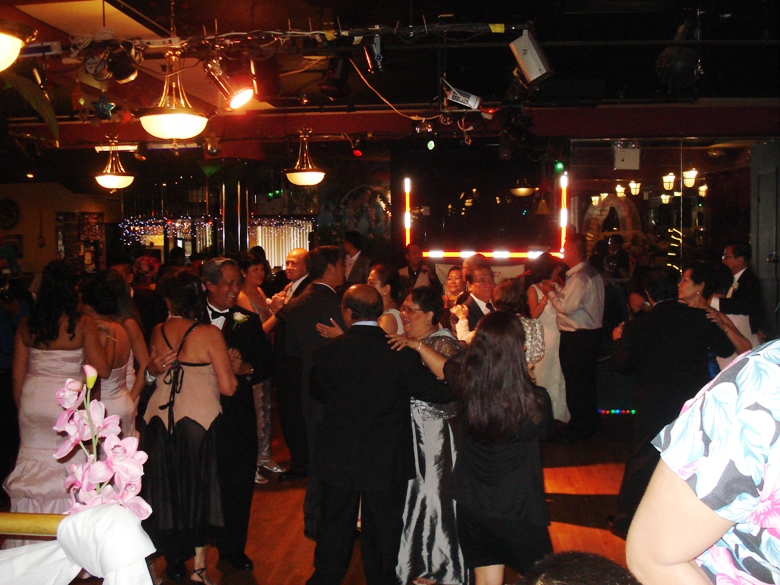 anniversaries and any kind of celebration.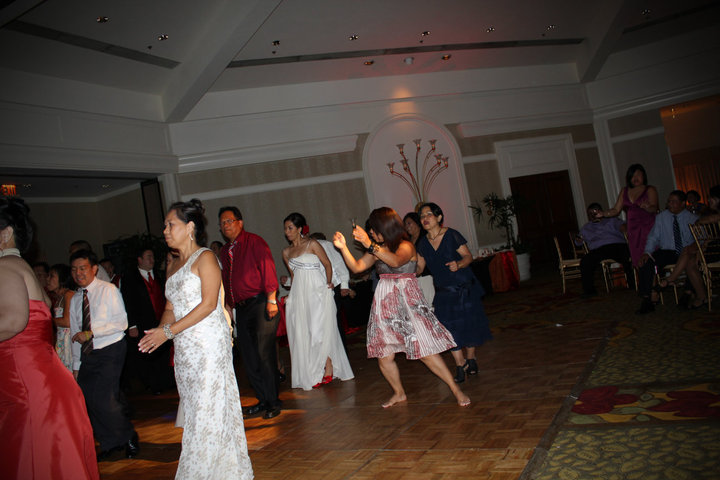 In fact, various parishes in NYC have acknowledged and took cognizant of the fact that a once-a-week activity could bring together the people to socialize,  foster camaraderie among parishioners and gain new friends from all ages, from all walks of life.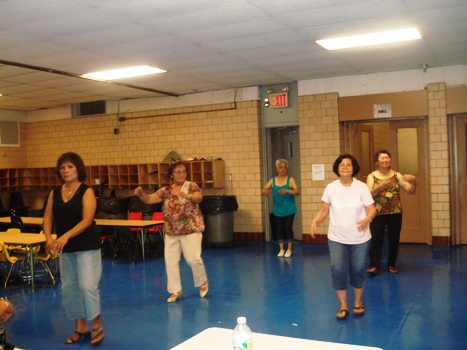 As such, it was impossible for me not to recognize the value and the importance of the said activity especially to migrants who want to preserve and convey their cultural identity.
As part of our apostolate in our Parish and in line with our goals for the choir, I took the initiative this summer together with the leadership and the other members to discuss and informally organize an LD fitness on Fridays for the members and co-parishioners. I thought LD was a neat form of exercise and recreation especially after a long and hard day from our respective daily norms. Believe me, I get to sweat heavily and it makes me feel a lot better and this is also the feedback I got  from the rest of the participants.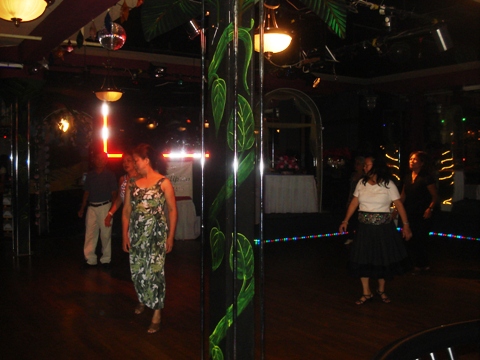 It surely releases the unwanted pounds and the unnecessary fats and cholesterols from our bodily systems. LD is a better alternative to swimming, a way of exercise which is rarely or can never be done in a frigid zone like the U.S. Likewise, it could pave the way to raise funds (for the parish/choir needs) via voluntary donations from generous hearts and souls! We're  fortunate to belong to a  Parish which is  very sup[portive and kind enough to accommodate our request and provide us a space for our dancing activities.
So far, the activity has been blessed with a very dedicated, committed and seasoned line dance instructor. She patiently taught us a repertoire of music and dance steps, even with those with two left feet was able to make it! Isn't it great?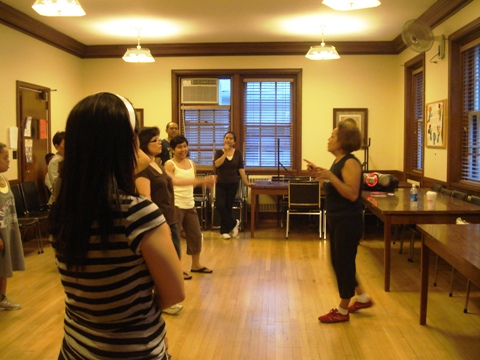 The more favorite ones are the dance steps to the tune of Totoy Bibo, Todo Todo, Cumba Semana, Baila Chili Chacha, September, Mama Maria, I Have A Dream, Waltz, Tango and the like. Dance steps are basically a combination of chacha, jazz box, meringue, shuffle, mambo, waltz, tango, soul, boogie, and a lot more.  There are still remaining  in the pipeline, I just forgot some of the titles of the songs.
I would say that the line dancing activity that we've recently ventured into is truly God's blessing and hopefully said blessing will continue to thrive. Apart from providing us fun and enjoyment, it also gives us the opportunity to give our talents  back to the Giver, making everyone happy gliding once again on the dance floor!
The whole experience is actually fun and rewarding. It is relatively easy to dance, so why don't you give a try yourself. Take it from me, you wont regret it!
 ____________
*line dance is choreographed dance with a repeated sequence of steps in which a group of people dance in one or more lines or rows without regard for the gender of the individuals, all facing the same direction, and executing the steps at the same time.  (as defined in Wikipedia)