"The Music That Moves Lives": A Corporate Social Responsibility
Even before the word "Corporate Social Responsibility" (CSR) was coined, the business culture of giving back to the community has already been practiced by small and medium enterprises in all corners of the world. This could be either through simple acts of kindness, e.g. sponsoring uniforms for a particular local sports team, handing over small packs of goodies to loyal customers during holidays and anniversaries, etc.) or maintaining good communication and customer relationship which have been proven to be effective schemes in achieving good reputation, quality service and customer's loyalty.
Nowadays, CSR is a must-have/must-do strategy for large and even for small and medium-scale firms so as to thrive in the business world. Multinational corporations which are top business earners have been bold and aggressive in their CSR programs. Microsoft (Bill Gates main business line) for instance which topped the Forbes list of companies with the best CSR in the world, via his family's foundation, has already donated billions of dollars to charitable causes, including improvement of global health.
Some businessmen would say, well Mr. Gates  owns Microsoft, that's primarily the reason why he can afford to splurge for his businesses' CSR. But it's not only Microsoft that's doing it. There are big and small players in the business industry which have demonstrated deep commitment in their respective CSR in the areas of arts and culture, health, environment, community services, education, sports and other related fields.
Don't these companies deserve an "applause" for what they are are doing even assuming there are personal hidden agenda attached to it? Sure, some of us admire the efforts of large, much more of smaller corporations that are doing good in terms of dollars and cents and at the same time sharing a portion of their green bucks to those in need. These companies are worth noting and mentioning, don't they?
Toyota Motors Corporation (Toyota) is one of them. Don't get me wrong. I am neither a fan of Toyota nor of Microsoft. Although I was able to hop in and enjoy the ride of Toyota's manufactured cars and a user of Microsoft's operating system. But it is their charitable causes which continue to amaze me, particularly if the end beneficiaries of their CSR-cum-charity works are the real poor.
One of Toyota's CSR initiatives which we  look forward to (music lovers as we are) is its Toyota's Classics Charity Asian Concert Tour, called "Music That Moves Lives". According to the company's President of Asia Pacific Region, Kyoichi Tanada, the Toyota Classics is one way of giving back to the communities they serve and "touching the lives of their beneficiaries beyond the concert hall".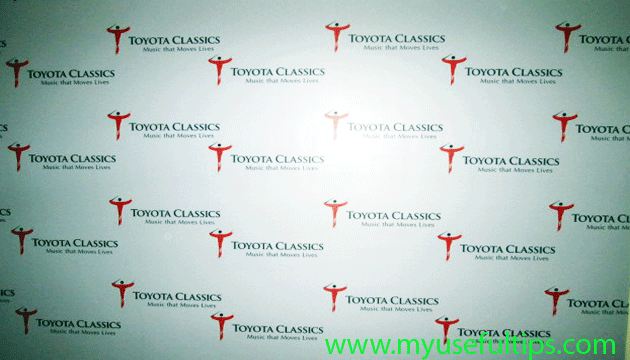 For 25 years, the Toyota Classics has raised more than 800 million Yen (about 300 million pesos), all of which were distributed to local charities in the region.
For this year, Toyota Classics in Manila held this month (16th October) at The Theatre of Solaire Resorts and Casino Hotel featured the internationally acclaimed Budapest Operetta and Musical Theatre led by the award winning conductor Maestro Laszlo Maklary. The repertoire was a blend of live orchestra (with all the violins, viola, clarinet, horn, etc.), with musical and operetta song pieces performed by renowned Hungarian sopranos and tenors (Anita Lukacs, Szilvi Szendy; Male: Zsolt Vadasz and David Szabo) and classical dances such as waltz, ballet and gypsy. It also featured the never-fading broadway classics from the Phantom of the Opera and the West side Story rendered by Philippine counterparts, equally talented, namely, Robert Sena and Menchu Lauchengco-Yulo.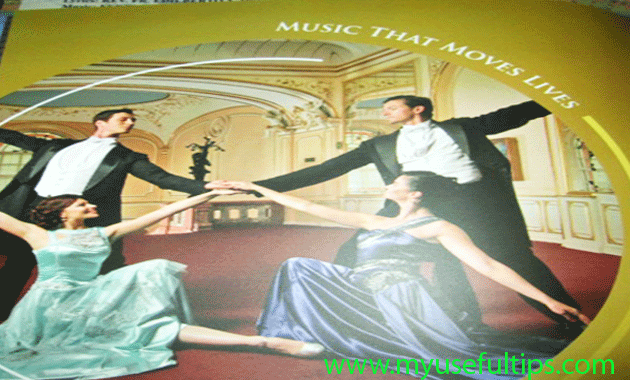 It was a one-night fund raising event which should never be missed. For the supporters and believers of this cause, they felt that the show did not only provide them the opportunity to observe the richness of classical music performed by internationally acclaimed musical talents but there was a sense of belongingness, the feeling of being part of a company's social responsibility by supporting a great cause in the humblest way they could with the objective of improving the quality of life of some people in the near future.
The said one-night musical show garnered ticket sales of about P1.5 million and based on its tradition, Toyota Philippines matched the said amount, making total sales of P3.0 million. The entire proceeds went to certain local charitable institutions and non profit organizations (e.g. International Care Ministries, Gawad Kalinga, Philippine Red Cross, Plan International) which have been helping the Yolanda or Haian super typhoon victims rebuild their lives.
Overall, we enjoyed the performances and were delighted that we were able to support a valuable cause through music that moves lives.  What a wonderful evening that was!