The Wind Beneath the Priests' Wings: A Tribute (In Memoriam)
Did someone ever tell you you're the "wind beneath my wings"? Said expression which happens to be the title of a popular song released in the late '80s by Bette Midler appears a catchall of wide variety of situations. Going over the lyrics of the song made me realize that in the toughest time of anyone's life, there is always someone who will help, care, encourage, challenge, motivate and inspire one to do better and to reach one's goal. They are the people we have crossed paths with, someone special who had served as inspiration, a guide, a support or the wind , so to speak.
In relation to this, I would like to pay tribute to a priest who paved the way for me to spread God's teachings to young boys and girls (middle school) in NYC. Priests do serve as our mentors and likewise the wind beneath our wings in our quest for holiness. When I was first introduced to Father Thomas Catania who was then the Director of the Religious Education Program and Parochial Vicar of a certain parish in Queens (NYC) on a Good Friday at the school cafeteria for a light afternoon meal with the parishioners, I noticed he quickly looked at me from head to toe probably sizing me up before asking the more relevant matters. The first encounter was quite intimidating but effective because I got my foot in the door!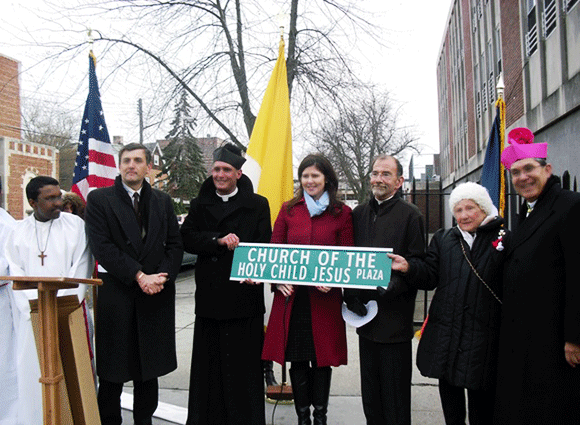 My second encounter with Father was when my phone rang and surprisingly it was him on the other line informing me of the good news that I need to go on a short training course at St. Kevin School. The third one was during the CCD/religion teachers' meeting, sort of an introduction to the group which was a very brief one.
The succeeding encounters with Father Catania were more frequent, he would "pop" into my classroom and briefly stays with us to participate in the discussion. Thus, whenever Father Catania enters our room, I made it a point that the kids and I would greet him in perfect unison with a resounding "Good Morning, Father Catania, how are you?". It was funny, I had to practice the kids one day, big time! It was a success, I thought he liked the way the kids say it because he was beaming with a big smile. He was a keen observer, probably a disciplinarian but I just found out he had gentle and refined personality!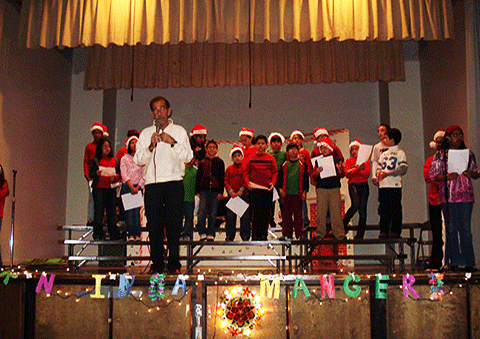 Even outside the school building, we would simply greet each other with a smile and a nod, a show of respect for each other. Usually, he was the officiating priest during the mass whenever I was assigned as the lector. I had to practice reading the Epistles for the Sunday mass as he was eloquent and articulate. I was the only Asian at that time included in the roster of lectors of the said parish. I didn't give him the chance to call my attention about the art of reading, pronunciation, stress and emphasis. As you may know, he had a Doctorate in English and used to be a professor in English and Theology, and even bagged the best Scripture Columnist in the "Tablet", the official Catholic magazine of the Diocese of Brooklyn and Queens, among others. His homilies were full of spiritual wisdom and prudence, that there were times I took notes and echoed the same to the kids in class.
While writing this article, I could vividly recall Father Catania talking to me not just a friend but like a Father, a Spiritual Father. I could recall and feel the touch of his hand on my head whenever he blesses me. He learned from me how to bless like the way our priests do. The last communication we've had was via an email message, a portion of which states: "I assure you I am well and that I will think of you fondly for years to come. In fact, I never pass that classroom, even when I am visiting the parish school without a thought of you and the good work you did with such serenity and good cheer". Aww, this message really pricked my heart, a form of consolation and a clear recognition of my efforts.
That was the last I heard from Father Catania. I was not in NYC when I learned about his death through a friend. It was so sad and disappointing but knowing that he will be and is now with God in Heaven, I just thanked God for the opportunity of meeting a priest like Father Catania whose teachings served as an inspiration in my quest for a good life and work.
Joining priesthood or any religious vocation is no easy task, it requires commitment and determination. We should understand our priests, they are humans too, just like us they commit mistakes, they face challenges and problems, and experience imperfect real-life situations. They also need support, words of comfort and encouragement from their family, relatives and the laity, particularly in times of loneliness and distress. Saint Pope John Paul II is one of the Holy Fathers who had a fervent devotion to the Blessed Mother. He believed that the Blessed Virgin Mary has a special relationship with the priests, being the Mother of our Lord Jesus Christ. St John Paul II encouraged the priests to pray for the Blessed Mother's intercession to help them in becoming Christ-like servants and to be more faithful in their priestly duties in line with God's plan. The Blessed Virgin Mary, our "Mama Mary", serves as "Spiritual Mother" of priests. She's their role model in fulfilling their duties with humility, purity and simplicity and serves as their mighty fortress against evil and temptations. She is the unseen and invisible inspiration to priests and under her motherly protection and intercession, they are able to keep going, spread their wings and fly high!
During this pandemic and when our country is beset with many challenges, let us pray to God that He will continue to bless all the clergy (and those in religious community including the nuns) that they will be more obedient, humble, patient and understanding to everyone including those who are not pleasing to them. Let's pray that they will strive to be holy and may our loving Mother guide and protect them during this rough times and may she continue to play the role as the wind beneath their wings!