Unleashing The Inner Tween In Us – "The Play"
The Cast
Arl – The Excellent Host Celebrant; Geo – The Mexican "Bolero"; Giorg – The Cutie Devil Host's Assistant;  Phil – The Navy Captain;  Arl'n – The Purple Barbie; Myles – The Cutie-Naughty Wolverine; TLin – The Gorgeous Korean Lady; KBob – The Revolutionist a-la Pancho Villa; Cyn – The Friendly Funny Witchy Witch; Boboy – The Scary Gentle Mask; TPaz – The Dracula's Beauty Mom;  Solpre – The Blonde Hannah Bride of Dracula; Wilm – The Curly Blonde Psycho Gaga with her cutie super kid ;TTess – The Chinita Charming Witch; Joys – The Fashionista Daring Witch; Tess2 – The Sequined Masked Lady and her Pretty Captain's Student Asst.; and Mayv- The Clown Angel? (with a question mark!).  Also included in the cast are the ever supporters which include: TLil-  Annie's Big Now!; Frankie – The Genghis Khan and other wellwishers!
The Scenario
Normally girls from the West, in their teens and tweens (early 20's), look forward to Halloween celebrations either as "treaters-or trickers', movie or party goers and that they really crave and look for  the scarriest event in town! In our case, the rehearsal cum birthday cum Halloween party may not be the spookiest for 2010 but it turned out to be a riot and the wackiest ….camera clicks and flashes were unstoppable! I was amazed at the support of all the cast lists, especially the host, she was like the life-of-the party girl! It made the party a blast! That was indeed a real surprise…. hard-core camera conscious guys and gals. I didn't know the atmosphere could be that warm and friendly! Hooray!
Here take at look at what really happened and let me know your thoughts:  (photos are property of myusefultips.com)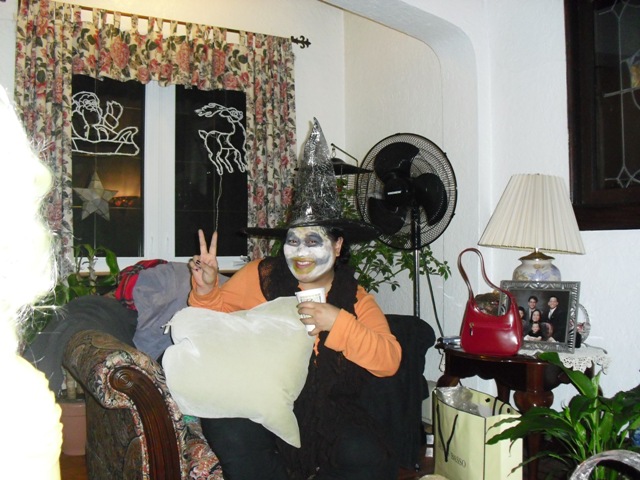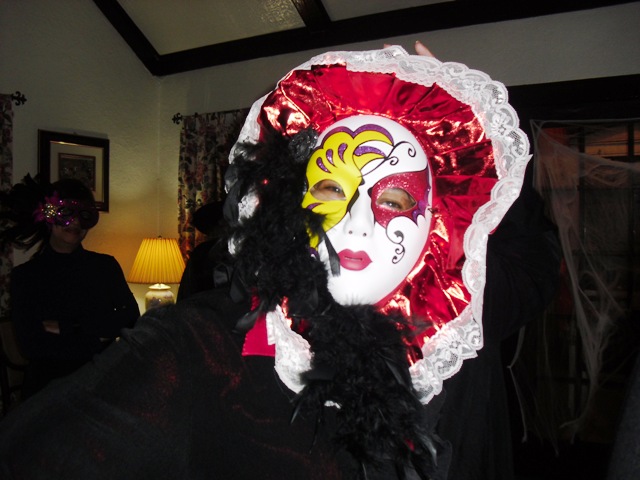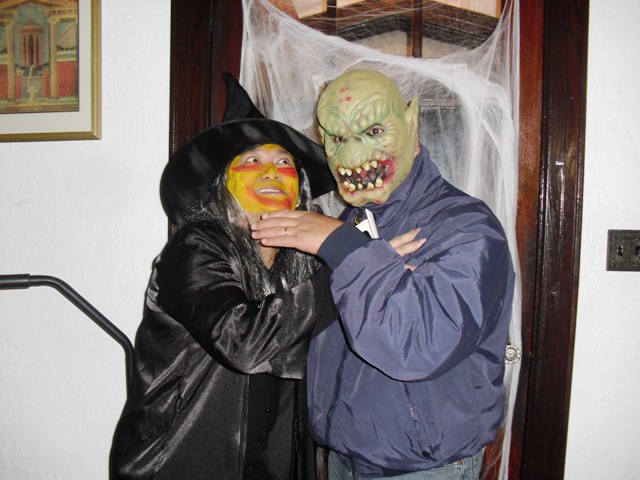 Look at the girsls'devilish tails, the red tail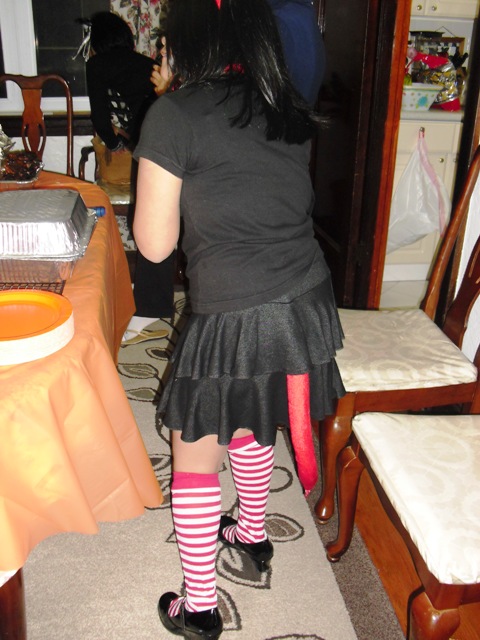 and the black tail…cool! They are the future violinist and opera singer of the group!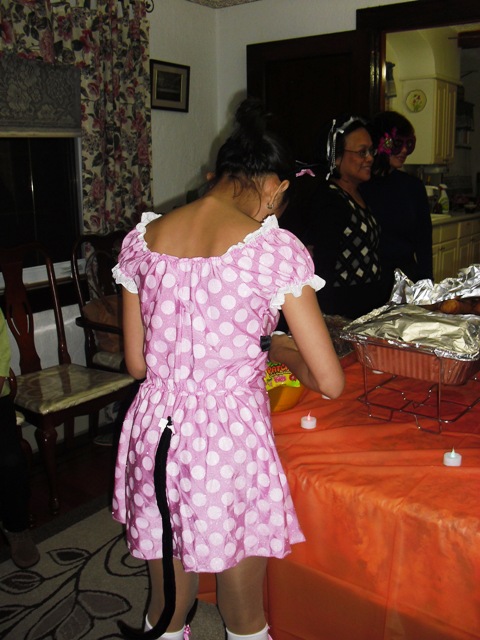 (photo property of www.myusefultips.com)
The Climax
As we always take into account  "professionalism" to everything we do, the party ended with the rehearsal called upon by the captain of the ship….the piano virtuoso of the group. But hey, even if he was already "steering the wheel", the other passengers were still giggling away their weaknesses, so to speak…..cameras kept on clicking! That was indeed real fun….we enjoyed being teens once again, just like some of us in the group!