A Taste of Home: The Delight of a Quasi-Outdoor Dining in a Tranquil Oasis
My Useful Tips.com (MUTC) had been invited by one of her siblings (the owner of An Asian Traveler blog) who celebrated her birthday at a relatively newly opened restaurant in Tagaytay, known as My Country House (or MCH for blog purposes).
My Country House is a unique outdoor dining destination being transformed from a residential home (with a sprawling land area of 6,000 sq.m.) into a trendy and unique quasi-al fresco restaurant. The moment we stepped into this restaurant, we were welcomed by a simple yet soothing brandname inscribed and painted at the gateway with some calming greenery. As we further walked into the main door, we were greeted by a decent English brand of a front lounge area adorned with the owner's cherished favorites and memorabilia, featuring a cozy sofa. Each spot has been carefully designed. there was fresh air and an abundance of natural light streaming in from the lush gardens which provided warmth and homely ambiance for us to relax, unwind and to immerse ourselves in nature's beauty while savoring delectable cuisine.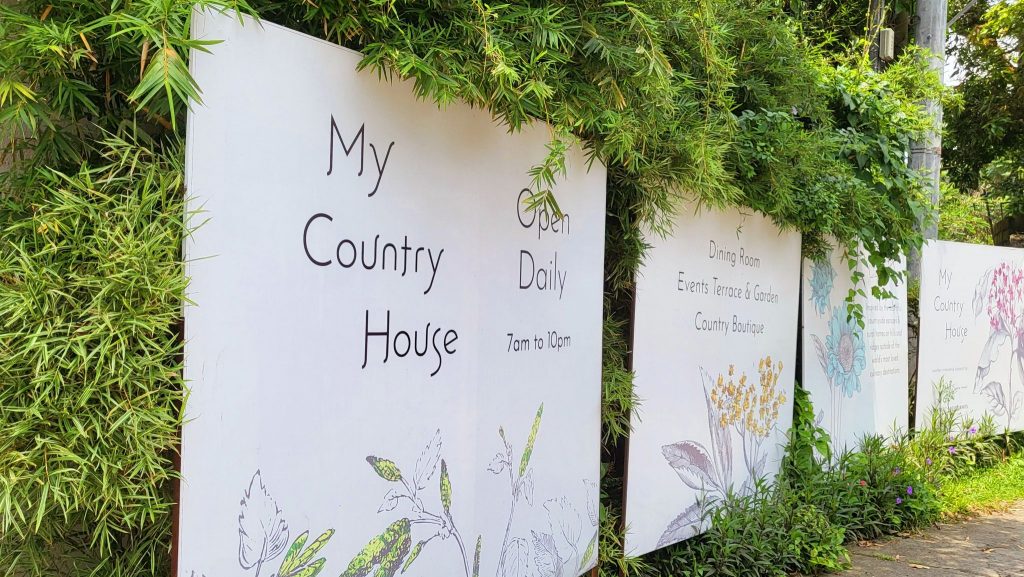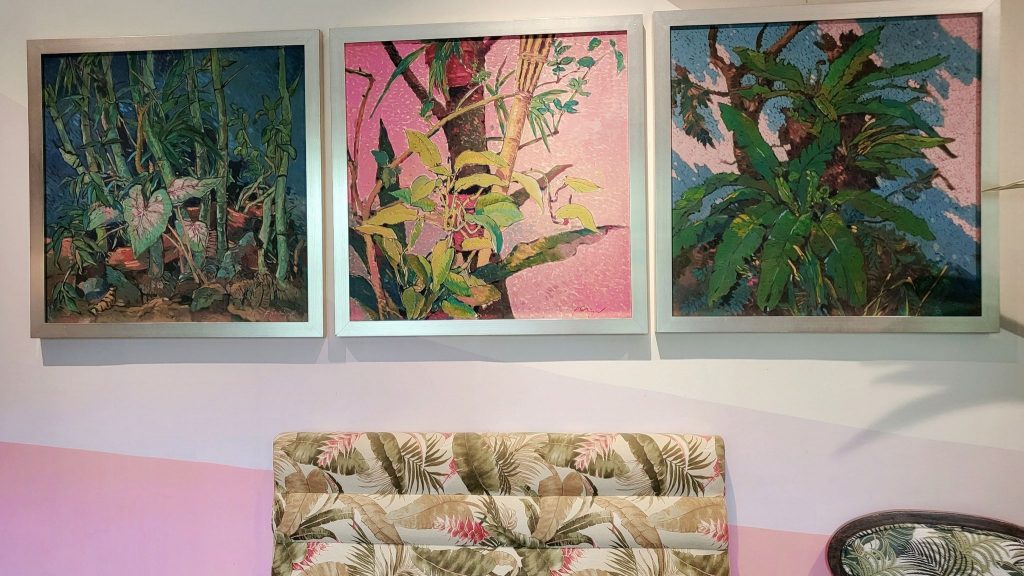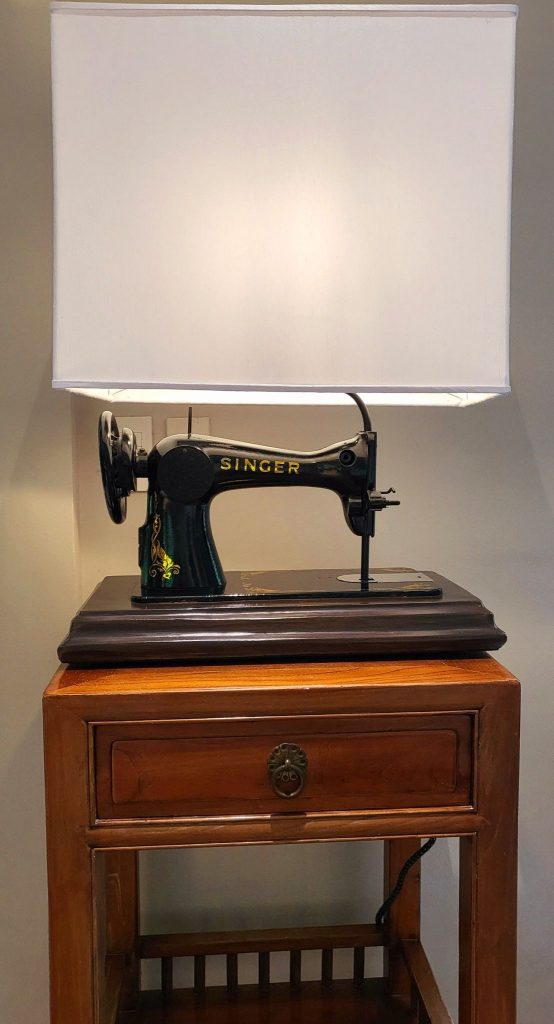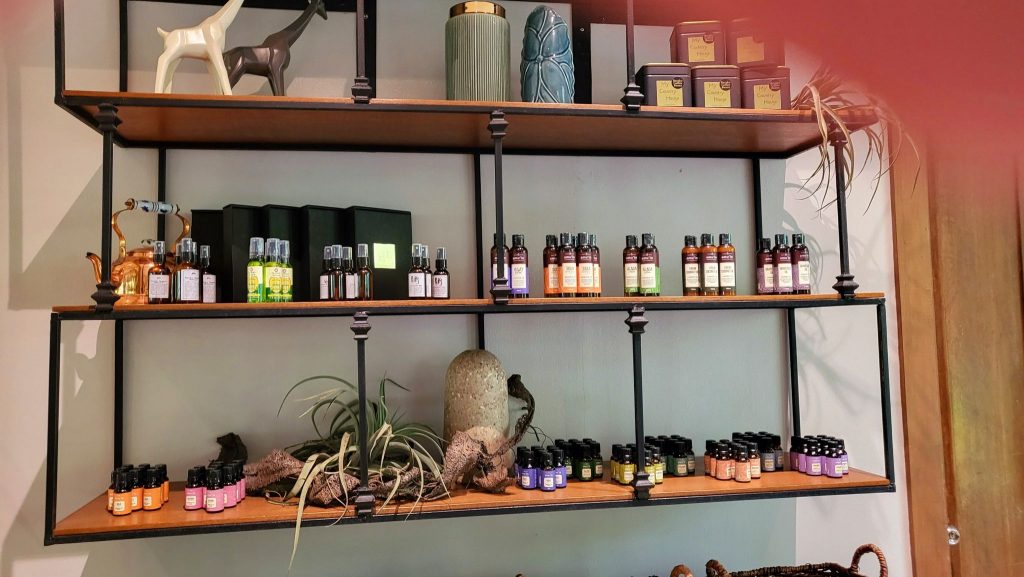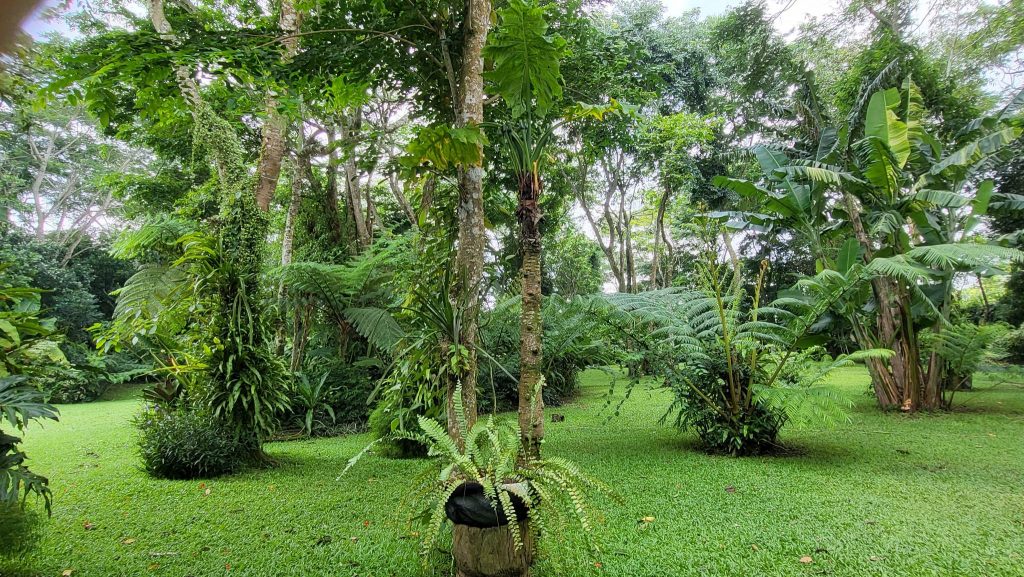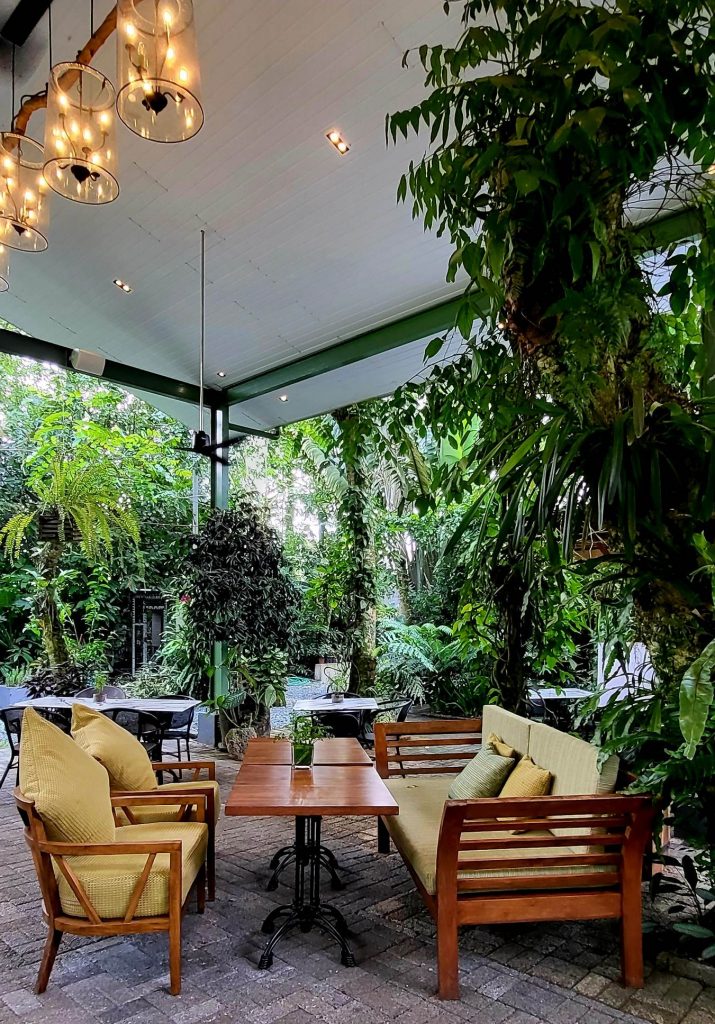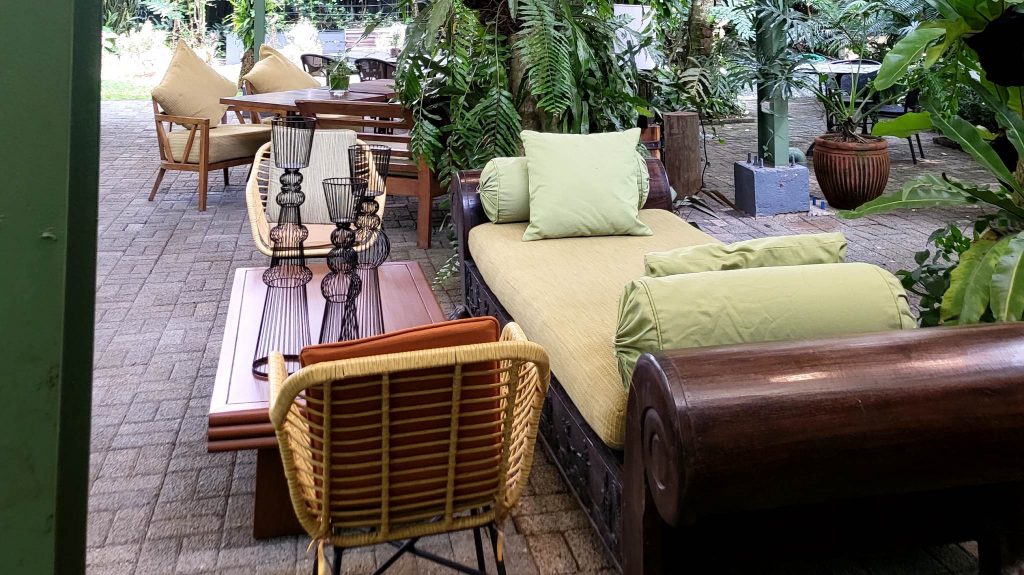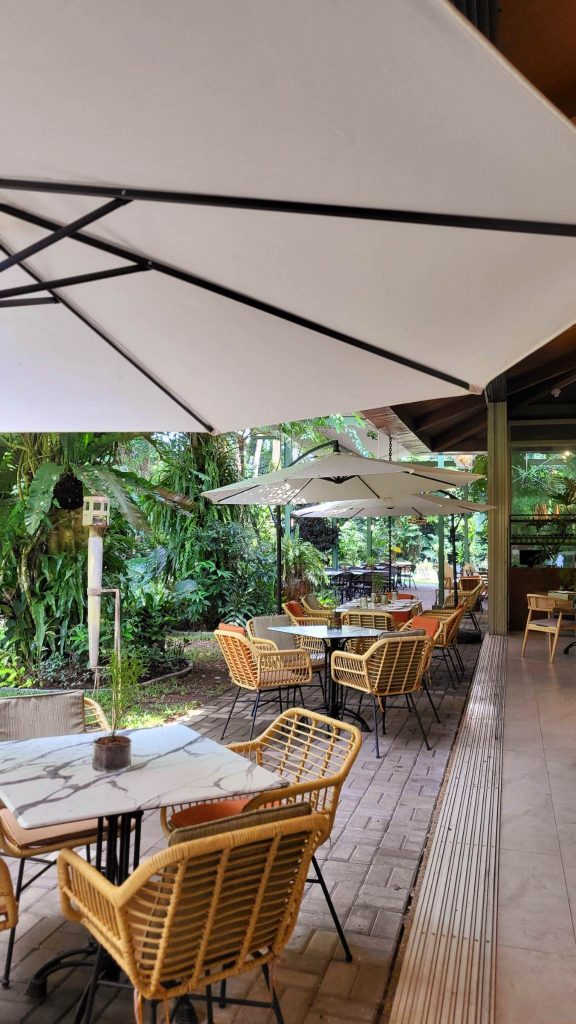 The menu presented an impressive array of dishes, incorporating a delightful blend of traditional and contemporary flavors. What sets this establishment apart is their commitment to the farm-to-table concept, where they source ingredients from their own or nearby local farmlands, ensuring the utilization of fresh and seasonal produce. Each dish they serve is meticulously crafted with a clear demonstration of passion and care, aiming to evoke a sense of nostalgia and reminiscent memories of cherished meals shared with loved ones.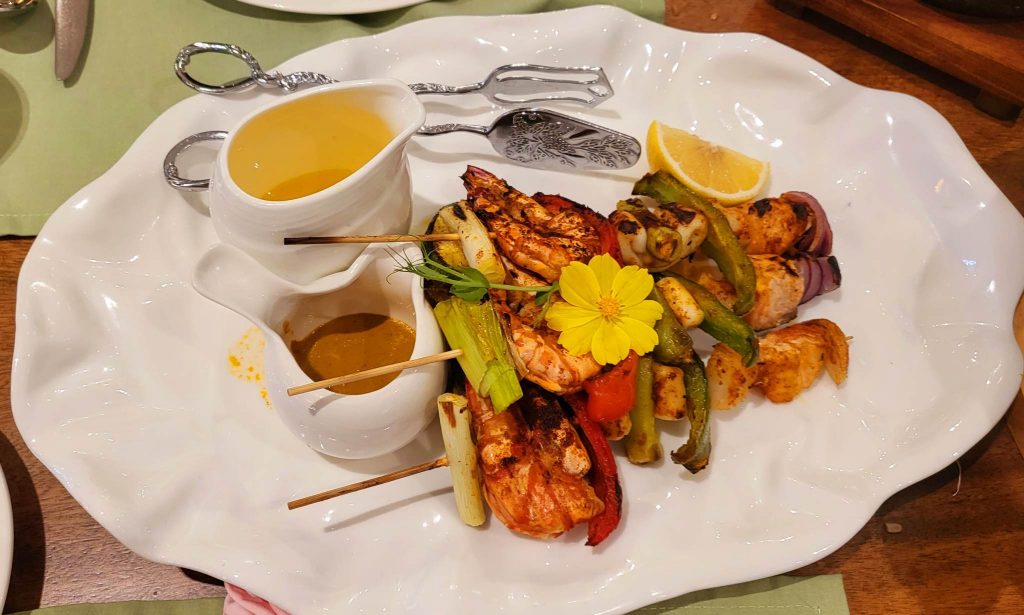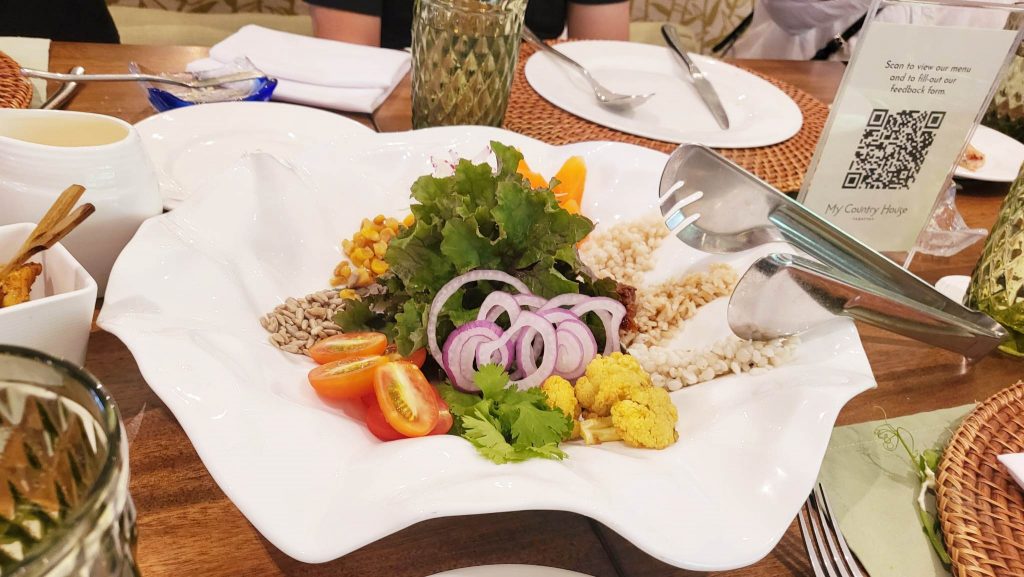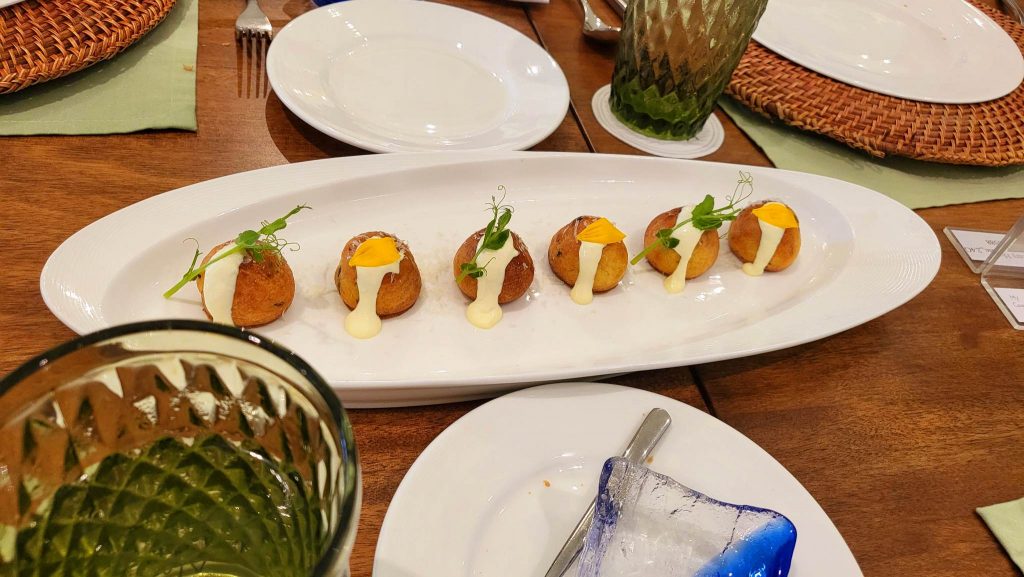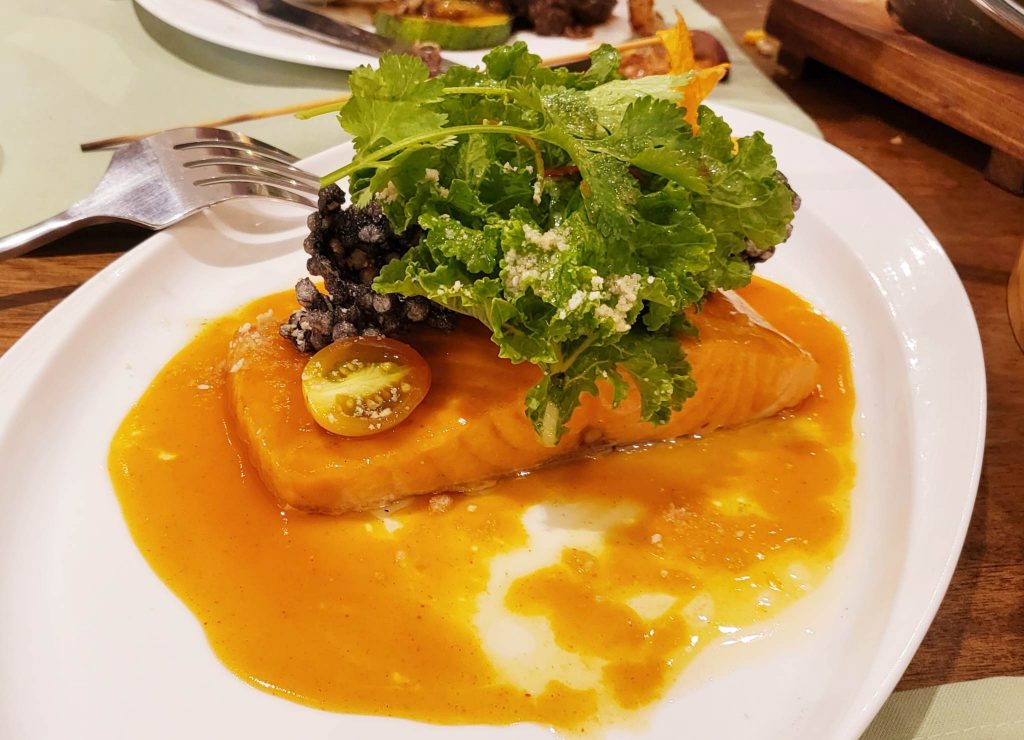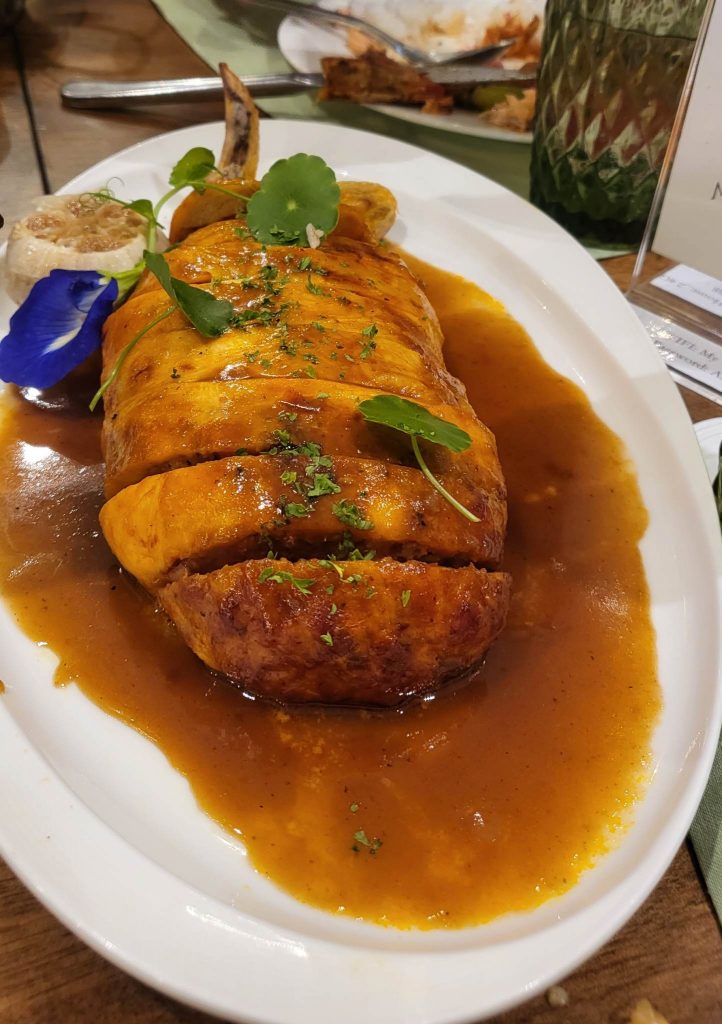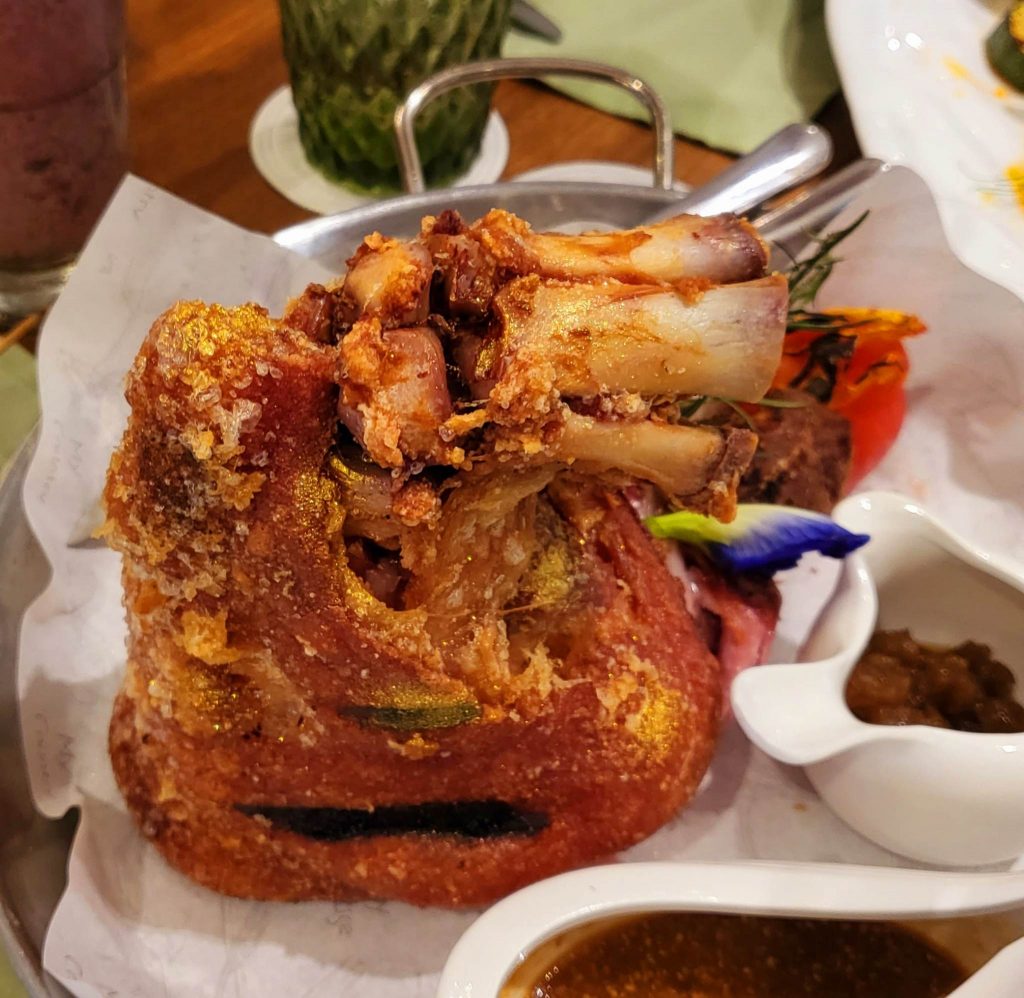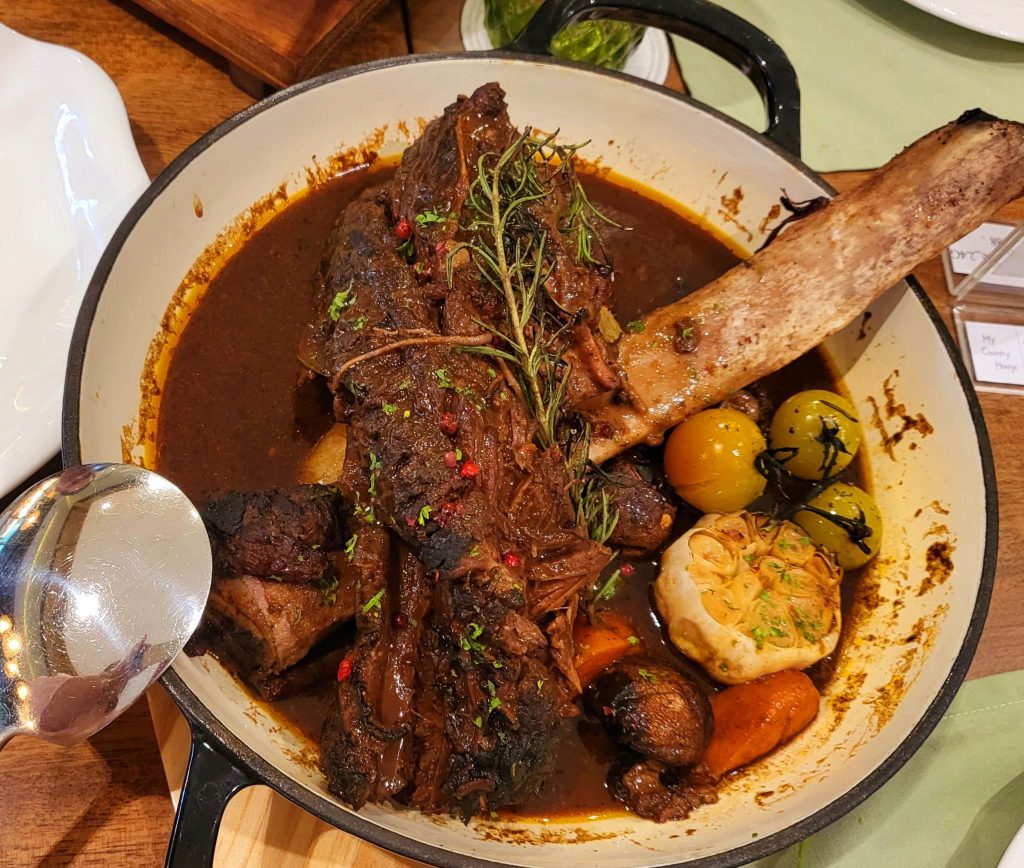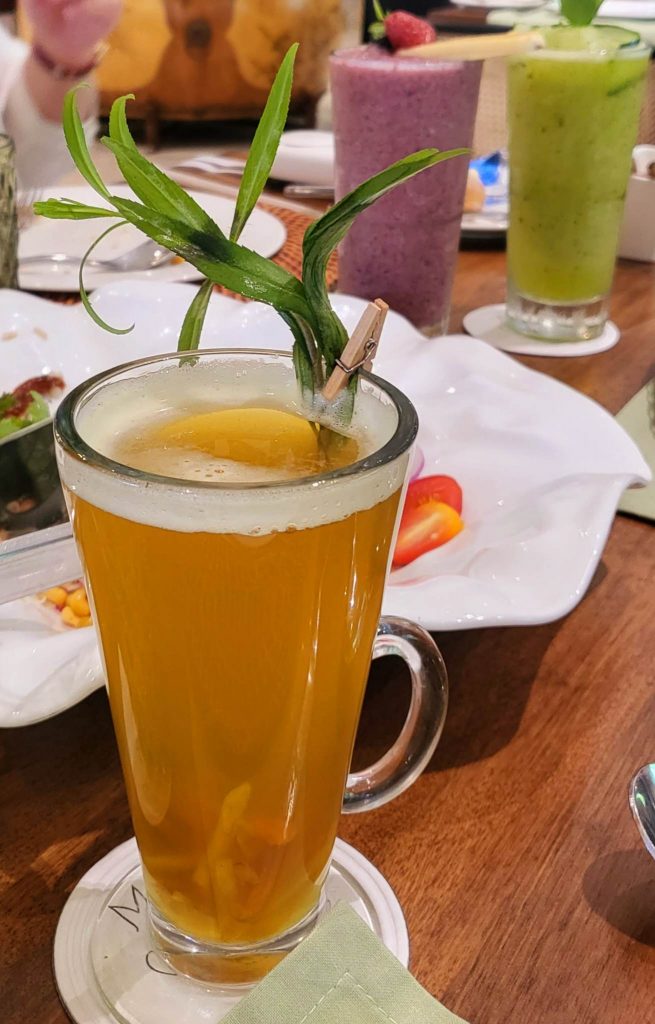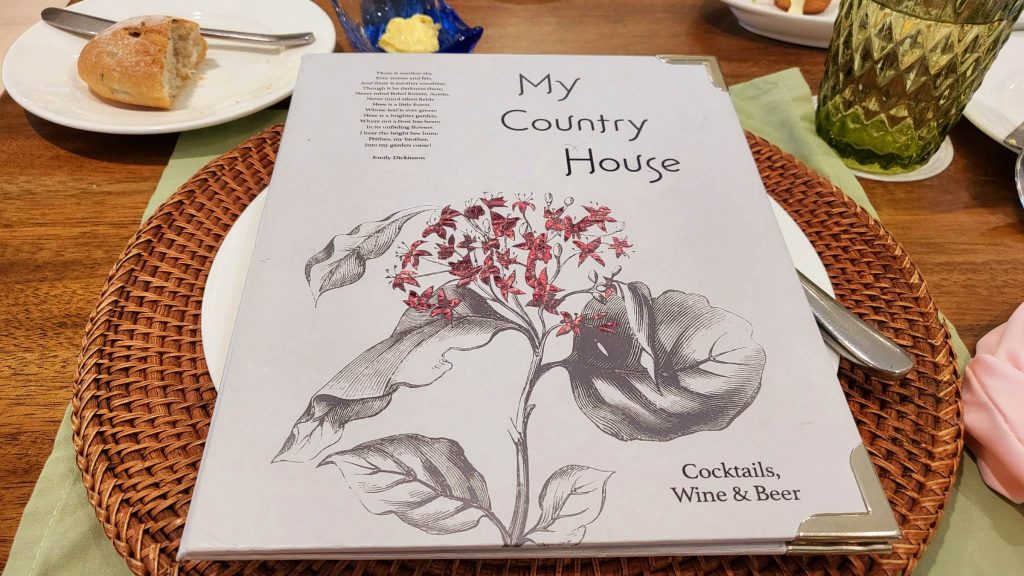 In summary, this revamped residential home, adorned with family-style seating, flourishing gardens, and a welcoming ambiance, provides an extraordinary outdoor dining experience. It takes guests on a captivating culinary journey that not only celebrates the flavors of home but also fosters the joy of shared meals.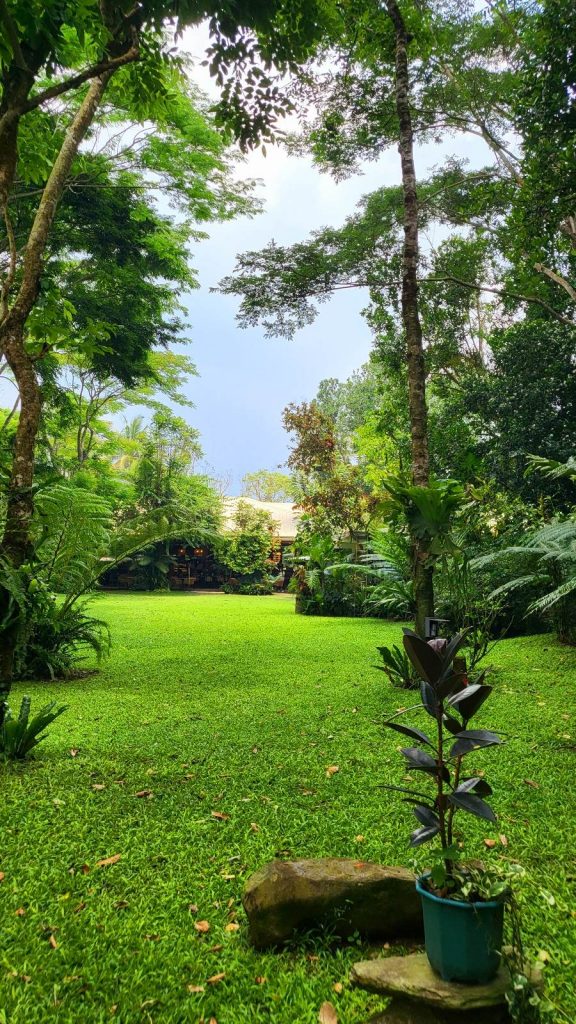 Thereafter, we passed by the Church run by the Pink Sisters to express our gratefulness so God for the blessings He had bestowed on us. Then we proceeded to Twin Lakes to satiate the cravings of some of us who are coffee lovers at the Bag of Beans. To cap off the wonderful day, we passed by RSM Restaurant and Rowena's to buy some goodies, especially the famous Bibingka and Buco tart, which unfortunately was not available, and was replaced instead by Mango Tarts!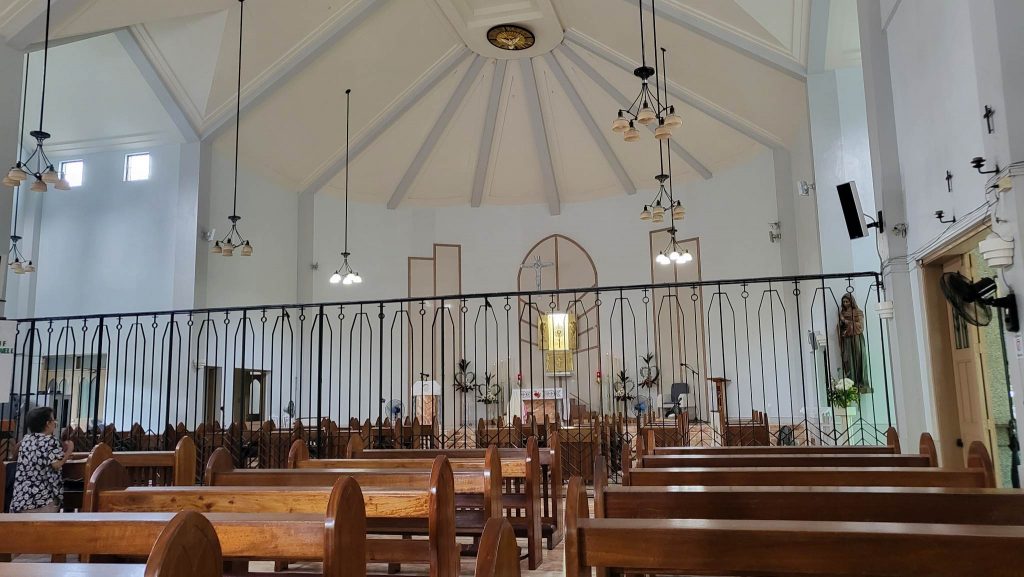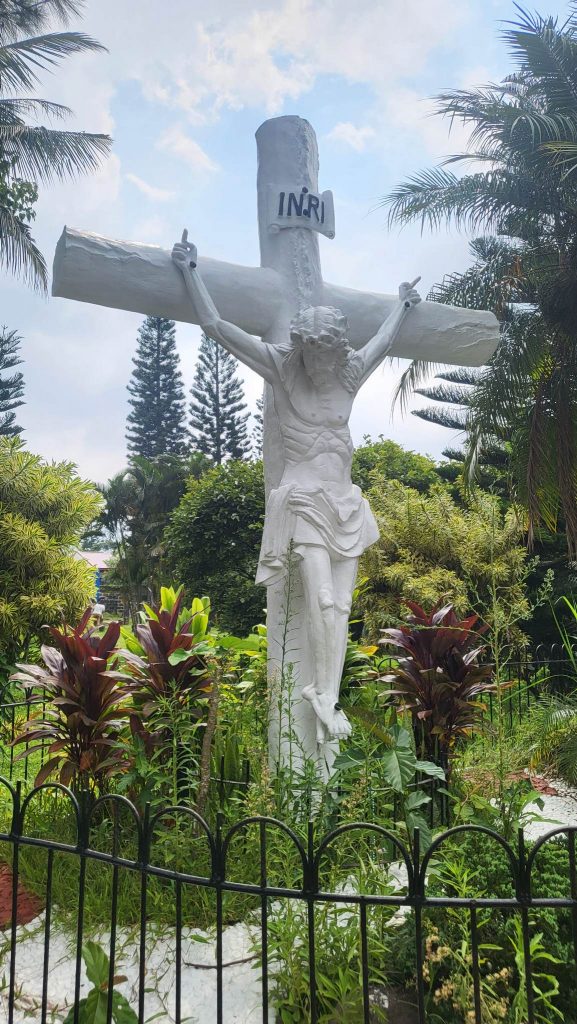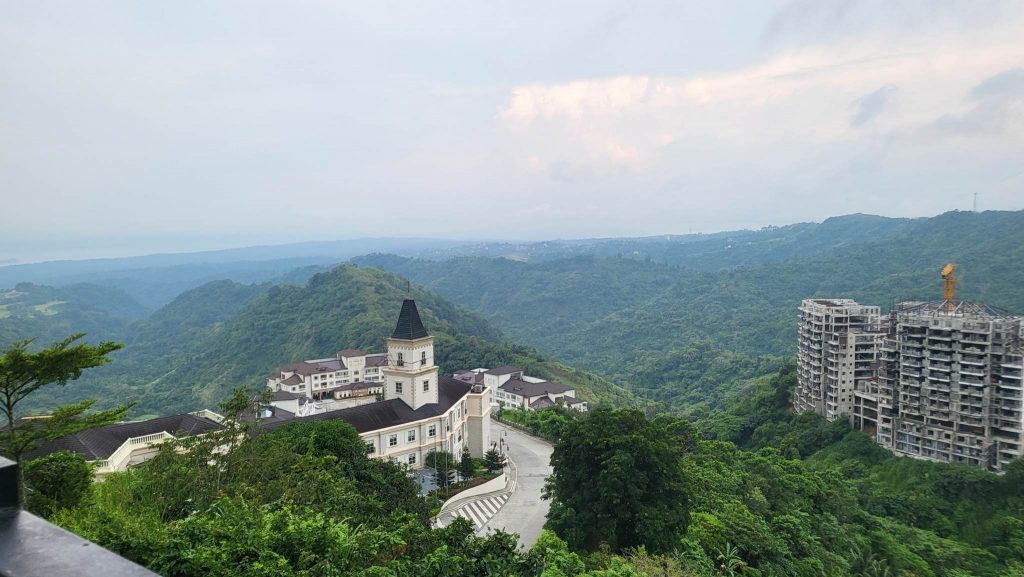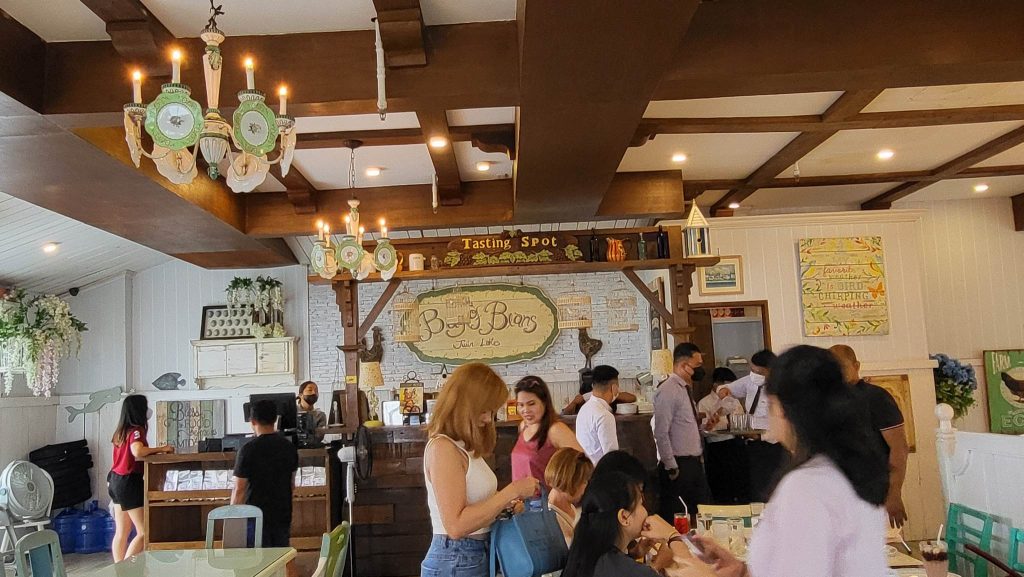 Thank you for the box of bibingka, Melch and Ed; and for the box of tarts, Inday and Everrrrr!
Once again, happy happy birthday to our dear loving and generous pretty chinita sister, Melch!