Advocating for Pink Month: Breast Cancer Awareness Month
My Useful Tips previously posted a blog on this matter in honor of a dear cousin "Amalia" who was initially afflicted with breast cancer, had remission for few years, but eventually succumbed to the illness. Just like every family who have lost a loved one due to health or other reasons, it is the immediate family members who suffer the most. Indeed, losing a loved one is one of the most painful and saddest moments of our lives.
The month of October is chosen as the Breast Cancer Awareness Month. Many groups came up with innovative ways to celebrate this event (symposiums, fun runs, fund raising activities, or even information campaign (such as what we are doing) among others. That's also the reason why we see some pink-themed products being sold in the market or in the websites of organization supporting the event. There are people wearing pink ribbons for this cause and adverts about breast cancer activities being displayed on billboards and posted on social media. Practically, the world aggressively advocates breast cancer awareness during the month of October, in which thousands of brands, companies, and concerned individuals gather to sound the alarm, so to speak, and reinforce the global support for the cause. As you maybe aware, the pink color ribbon is said to have been founded in 1993 and was first distributed by the Estee Lauder Companies in major shopping malls in New York City in support for breast cancer awareness.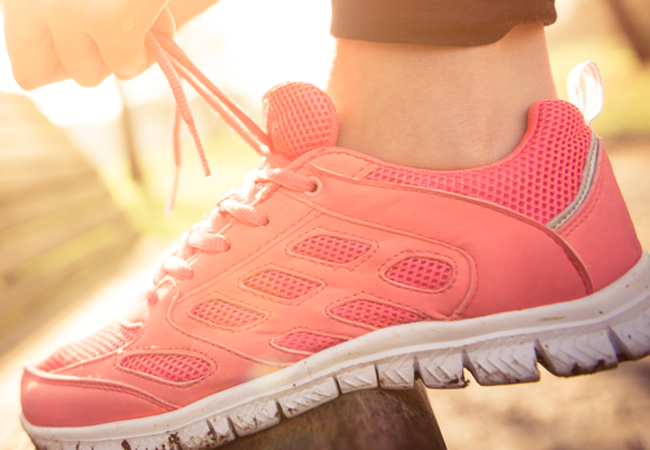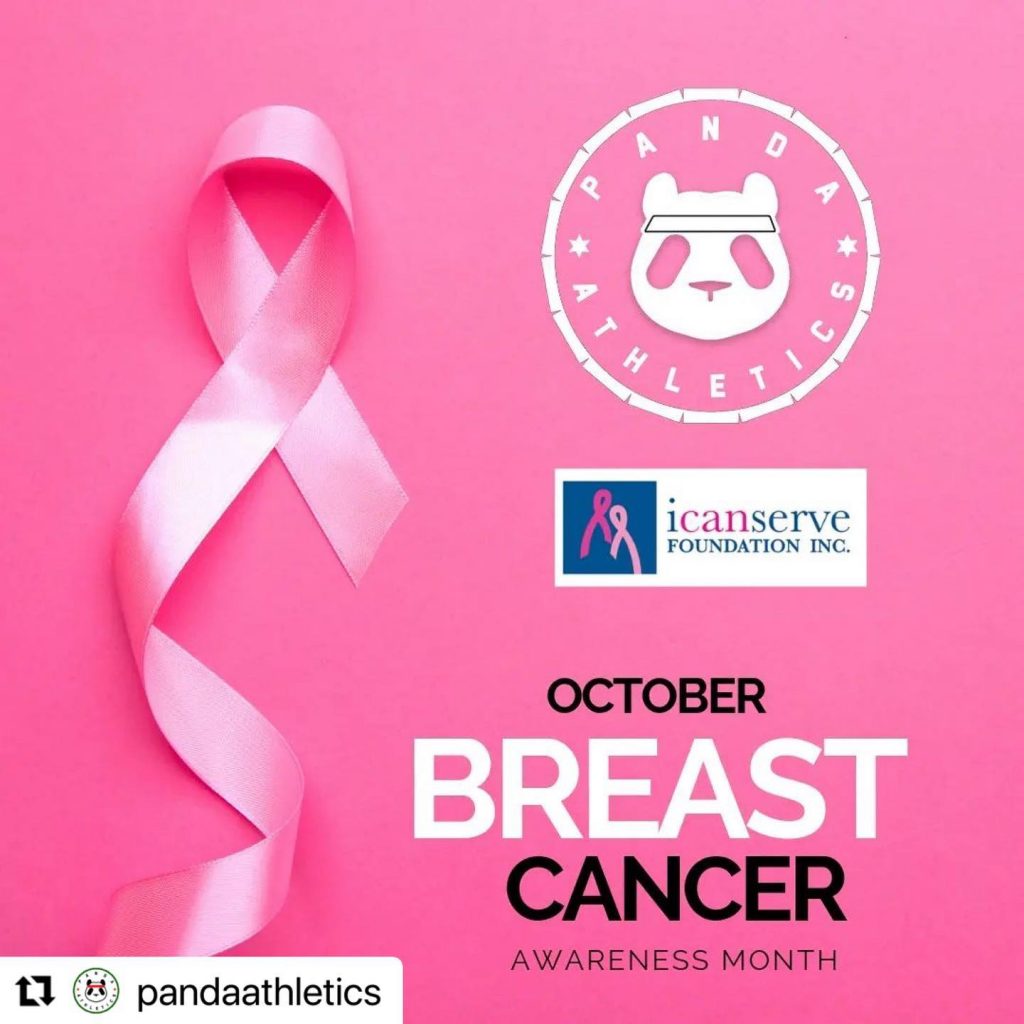 Just a brief situationer, the World Health Organization's (WHO) available current data shows that breast cancer is the most commonly diagnosed cancer type, approximately 1 in 8 cancer diagnoses worldwide. In 2020, there were about 2.3 million new cases of breast cancer globally and about 685 000 deaths from this disease. The International Agency for Research on Cancer (IARC), a specialized cancer agency under the auspices of the World Health Organization (WHO), shows the following for the southeast asian countries:
It is 5th in number of cases and 3rd in number of deaths from breast cancer;
In 2020 alone, 159,000 came from the ASEAN (Association of Southeast Asian Nations) out of the 2.5 million newly diagnosed with breast cancer; and
Of the 7.8 million breast cancer survivors in the world, almost half a million (491,000) are located in ASEAN region.
In the United States, the American Cancer Society (ACS) data shows that breast cancer is the most common cancer in women. It is the second leading cause of death from cancer among women after lung cancer. It is about 30% (or 1 in 3) of all new female cancers each year. Below are ACS projections for breast cancer in the United States for 2022:
About 287,850 new cases of invasive breast cancer will be diagnosed in women;
About 51,400 new cases of ductal carcinoma in situ (DCIS) will be diagnosed;
About 43,250 women will die from breast cancer;
Per ACS, breast cancer mainly occurs in middle-aged and older women. The median age at the time of breast cancer diagnosis is 62. This means half of the women who developed breast cancer are 62 years of age or younger when they are diagnosed. A very small number of women diagnosed with breast cancer are younger than 45.
On the other hand, the Philippines' Department of Health (DOH) qouted the 2020 data from the Global Cancer Observatory (GCO) citing that breast cancer leads the incidence among cancer sites and it is the third leading cause of cancer deaths among Filipinos. In view of this public health concern, a Cancer Assistance Fund (CAF) was created by the DOH pursuant to the Implementing Rules and Regulations (IRR) of Republic Act No. 11215 or the National Integrated Cancer Control Act to financially support the Cancer and Supportive-Palliative Medicines Access Program (CSPMAP) available in 26 access sites nationwide. In 2022, despite the pandemic, more than 3,000 patients with breast cancer were given free cancer medicines under the program.
To heighten its operations and achieve its goals, WHO has collaborated with Government health institutions, other non profit organizations and private companies/individuals to fight breast cancer via massive awareness campaign primarily on the relevance of early stage cancer detection, encouraging women to initiate the first steps, i.e., undergo early examinations and tests, among others. WHO and its partners likewise fund research-related activities to explore best alternative options to prevent, detect, treat the disease, improve the quality of life of breast cancer patients and most of all to eradicate the said illness.
In view of the significance of this worthy cause, there are also non profit foundations in the Philippines supporting this advocacy, as follows:
"ICanServe Foundation, Inc." was founded in 1999 by four breast cancer survivors. These women who became friends "saw the need to provide a circle of support for women who were newly diagnosed, women on cancer treatments and women in remission navigating through their new normal life."As shown in its website, the foundation is likewise advocating "early breast cancer detection through high impact information campaigns and community-based screening programs". It also "empowers women with breast cancer and provides women with cancer-related information so they can have a voice in their own health care. While it is not a support group, it offers instead "hope so women will not feel alone in their journey. Volunteers are cancer survivors willing to share their light with other patients and survivors so that their path is better lit, and the journey, lighter.";
"Kasuso Foundation" or The Philippine Foundation for Breast Cancer has been in this undertaking for three decades and it has primarily served indigent patients, bringing quality medical care to communities most in need. Early detection is one of their foremost advocacies as it the most potent defense against cancer and treatment; through different partnerships and with the help of the public, they continue to build a breast cancer health system that is pro-poor and guided by the mantra "make a difference, save a life."; and
The Philippine Cancer Society was established to inform everyone about cancer. "Seven decades ago, Filipinos didn't know what they do about terminal illness today; linking lifestyle to cancer prevention, the dangers of smoking, hereditary factors and everything we consider "common knowledge" about cancer today were groundbreaking discoveries then, and thanks is due to this organization for filling this crucial gap between information and education. For those hoping to further cancer research as a whole and make a difference in the medical field, the Philippine Cancer Society always welcomes donors and appreciates volunteers".
In view of the foregoing, let's all bear in mind that finding breast cancer early provides the best chance of surviving the disease. Here are some useful tips found on the web on how to check on whether there have been changes on your breasts:
-a new lump or lumpiness, especially if it's only in one breast
-a change in the size or shape of your breast
-a change to the nipple, such as crusting, ulcer, redness or inversion
-a nipple discharge that occurs without squeezing
-a change in the skin of your breast such as redness or dimpling
-an unusual pain that doesn't go away.
My Useful Tips would like to offer a prayer for family, relatives and friends, and those people who are presently suffering from the negative impact of this illness (and other cancer patients for that matter) and those whose road to recovery seems rough, those whose treatment seems not to be heading down the path to recovery and those who have relapsed multiple times:
Our loving and generous God, we plea for your mercy and compassion to grant them miraculous healing and strength, both physically and spiritually, to grant them courage and fortitude to face this dreadful challenge and overcome this illness. We pray that they may be strengthened in their weakness particularly when undergoing chemo treatment. May they find strength and confidence in Your loving care. We pray for the attending physicians of cancer patients to be more circumspect in the performance of their duties and for them to be cautious in assigning possible treatments, particularly those with negative/harmful effects. We also pray Lord God that scientists and researchers throughout the globe be endowed with the gifts of wisdom and additional knowledge to find safe and effective medicines for dreadful diseases such as Cancer. All this we ask and pray to our Father God in Heaven, through our Lord Jesus Christ with the Holy Spirit, one God, forever and ever. Amen.
We also pray for the souls of those who suffered and died because of this disease, may they rest in peace in Heaven. Amen.
O Holy Mary, our hope, handmaid of the Lord, pray for us.
Jesus, King of Mercy, we trust in You. Amen.
Thank you and I hope this blog was of help.