We Are All God's Gifts: Happy Thanksgiving Day!
"Persons are gifts…..they come all wrapped so differently, some so loosely, others so tightly, but wrappings are not the gifts"…., and so the song goes! A nun in secondary school taught us this beautiful song with simple lyrics characterized by a melody that is pleasing to hear, pleasing to the ear, and that struck me most. I'd like to thank her for this, wherever she's now, I wish she is at peace and happy.
Apart from our family and loved ones, we've likewise met interesting people in our lives and we're just grateful for the opportunity to have encountered and shared precious moments with them. There are some of us who have remained faithful despite the distance and the absence of visibility (if there's such a thing) and keep the friendship open, but others have simply disappeared without leaving a word. Nevertheless, they still remain our friends even those who have broken our hearts – coz memories last forever, they never fade away! Friends make us happy, they put smile to/on our faces, frowns and wrinkle lines as well when they start to be nasty and naughty! Regardless, however, they are gifts to us, every one of us are gifts by God.
Just the other night, a dormmate of mine from many years ago, and whom I hadn't talked to in almost 5 years, shoot me an email just to say hello and to check on me. Apart from briefly sharing each other's experiences, we reminisced those days, our younger days, and gave each other laugh and heart emojis over private jokes! Despite the distance and the deafening silence, I felt the friendship in our 20's was rekindled, nothing has changed at all, still on the same wavelength! That's what good friends are for – no barriers -just reminding each other to "keep smiling, to keep shining"!
The forthcoming holidays (Christmas and New Year's Day), including Thanksgiving Day (which incidentally is being celebrated today in the U.S.) are the more appropriate times for us to express and send warm greetings to our friends, old and new, either via telephone call, electronic mail or other means of communications. Greetings that would make them feel that they are treasured and remembered particularly during the said important occasions.
For Americans (including the 4 million Filipino Americans), Thanksgiving Day is the most important holiday in the U.S. where they would take the holiday off and spend time with family and friends, to catch up and enjoy their perfect Thanksgiving turkey meal! This is a special day, a family tradition for Americans to express their gratefulness to one another, most especially to God for all the graces and blessings bestowed upon them. And that makes the day truly admirable and meaningful!
Apart from sending greetings, one of the favorite things they do is the wrapping and giving of gifts. Exchanging gifts is not only to show one's appreciation for each other but also to make the gathering joyful. We feel glad when we receive something too. Just like kids, we are also excited to open our gifts and see what's inside. We would love to receive gifts regardless of what it is. And we should be grateful for whatever is given us. And for me, I enjoy gift giving, regardless. What matters most is that not only family and friends are being gathered together bringing with them thoughtful wrapped presents, but likewise the sharing of precious time, talent and treasure to everyone.
On behalf of My Useful Tips family, I would like to thank God for everything, for the good things in life! To all our friends, the beautiful and inspiring people who come here to share pieces of themselves and appreciate what My Useful Tips is doing, thank you for being you and for taking us, just as we are! May peace and love reign in our hearts. May God bless us all, grant us the strength and motivation to go on (despite challenges), and to grant us the wisdom of humility to be able to swallow the pride in us, to be able to greet everyone with a smile, a Happy Thanksgiving Day!
Just a small reminder before this blog ends: We are all temporary migrants here on earth. There are no boundaries. We're not required to get passports or visas and there are no immigration or emigration laws to be able to stay here on earth, except for two things: to love God above all things, and to love our neighbors as we love ourselves.
So, don't mind the wrappings and the gifts….it's the THOUGHT that counts anyway. The giver, the people behind the gift, and the gracious receivers are the true gifts, so to speak, from God, indeed!
Going back to the song earlier, it ends like this: "…We are all persons, we are all gifts, so let's have a grand exchange of gifts".
Once again, Happy Thanksgiving to everyone! Cheers and good day! Below is rough version of the song, Loving Arms, for you all – by Dixie Chicks! Sorry for the insufficient mastery of the lyrics and guitar chords…. nevertheless, just relax and enjoy!!!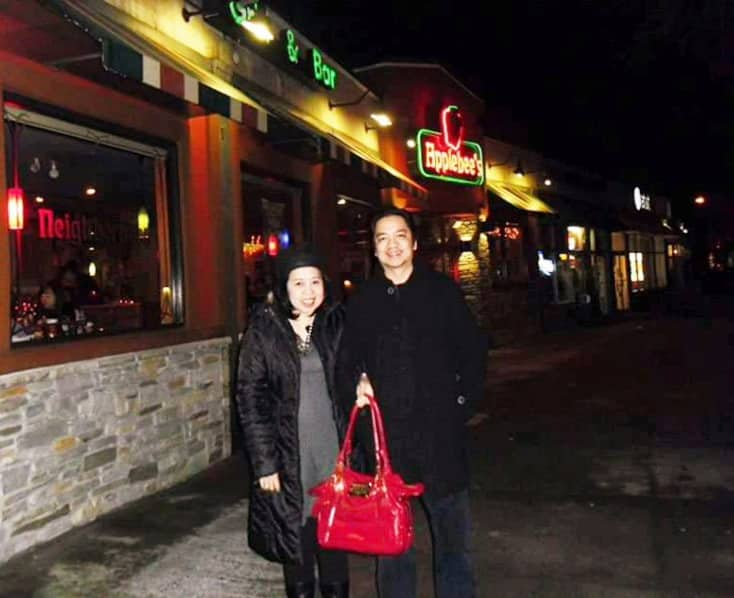 ctto: for the freefeaturedfoto